Why students plan to study abroad?

photo: Shutterstock
SMART DECISIONS: Students are advised to start their research well in advance and weigh all options before deciding subjects and what universities, countries they will apply to for higher studies
SONIA was extremely keen to be a doctor. But even with 90% in Class 12 (CBSE), she could not get a merit seat in any Indian medical college. Instead of acquiring a paid management quota seat, she chose to fly to the UK for a medical programme. Aspiring engineer Anil is studying in Hong Kong. His scores in JEE and a dozen other engineering exams did not secure him admission to any of the top ranking colleges in India. Today, he has begun his undergraduate engineering programme on a scholarship, that too in a university that is ranked amongst the top 150 in the world.

The gold rush
According to a recent study by a faculty of IIM Bangalore, there has been a 256% growth in Indian students going abroad in the last decade or so! Indian students are also being adventurous about where they are willing to go and study. Let's take a closer look at why students wish to study abroad and how you can go about it.

Rising costs and competition
Till the late 1990s, international education was either the domain of scholarship-seekers, or the rich. But with the rising cost of education in India and the reservation policy, a large number of middle class students are open to studying abroad as self-funded students. Common sense dictates that the higher the ranking of an institution, the more competitive it would be. But the current situation defies this logic. Thus even though India has the third largest education system in the world, no Indian university in the current year was ranked amongst the top 200 universities of the world.

The merit or unreserved seats in Indian universities are more competitive than even a Top 20 university in the world! This paradoxical situation has emerged owing to the slightly twisted demand and supply economics that operates in the Indian education industry. Considering that the cost of seats under the management quota for professional colleges is unregulated and requires large undisclosed sums of cash, sometimes it becomes cheaper to study in top ranking universities abroad.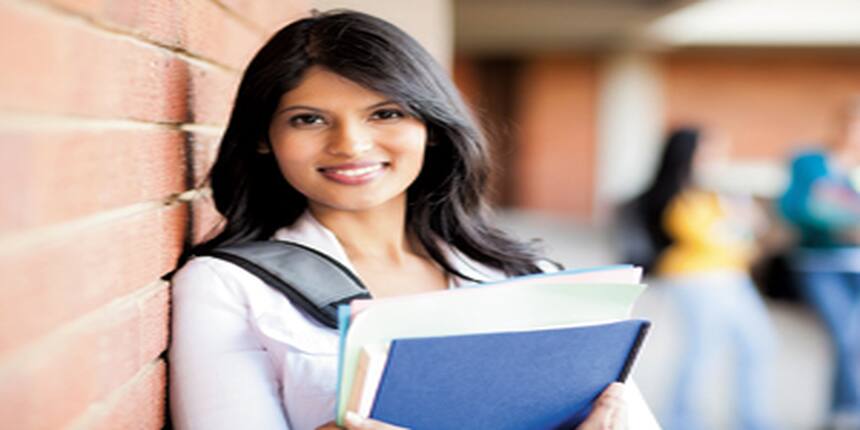 A timeline of Things to Do
(Recommended but variations will be there)
18 months before registration date (while in Class 11 )
Apply for passport; ensure validity, current photos etc.

Research different countries and options

Choose subject and career direction

Attend different education fairs conducted by governments of various countries

Understand family finances and decide upon a budget 

Shortlist countries you want to study

Take appropriate tests of English, SAT (if need be) and other tests

12 months before registration
(while entering Class 12) Research universities
Get reference letters from faculty

Develop statement of purpose and essays

Shortlist and select the final universities you will apply to

Send applications – mostly online and some hard copy

Request your school counsellor to send your transcripts and mark sheets

Ensure receipt of application number

Report official score reports
6 months before registration (just after board exams)
Receive offers

Apply for scholarships

Apply for accommodation (if appropriate)

Find out visa processes

Set funds in the manner needed by the embassy

Accept offer

Pay deposit (if decision is final)

Apply for visa
Cross-cultural mindset
It's no longer a case of just people in developing countries looking westward for studies; even in countries like the USA, study abroad is an exciting concept. Americans want to experience the Asian and European world to gain insight into how the economy works here, and understand the psychology of people in those parts of the world, to use those insights in their jobs. In an international context, you will not just have Indian students sitting next to you but have the opportunity to make friends with students from China, Spain, Ukraine and Nigeria, to name a few. In a short span of time, you learn to be politically correct, culturally sensitive and develop an ability to understand people from different backgrounds.

In the workplace
Many companies are expanding their horizons through international collaborations, mergers, takeovers and international operations, and they tend to seek employees comfortable with working in their own country as well as abroad. These people are being preferred in the global job market and a superb way of gaining this experience is to get educated abroad.

The double degree
A major draw for Indian students has always been the flexibility that universities abroad can offer. Unlike Indian institutions where students largely focus on a well-structured and strict programme, institutions abroad have traditionally given students the benefit of choosing a combination of subjects. You will need to pick up terms like 'dual major', 'minor' and 'free electives' when selecting a course and a university abroad.

Many of you have a wide array of interests and in foreign universities it is possible to do a dual degree or a double major, that is, specialise in more than one subject. Take the case of Anantika Mehra, currently studying in Hong Kong on a full scholarship at a university ranked in the world's Top 100. "I have a passion for Physics and Engineering but am equally interested in Social Sciences. What really attracted me about City University is the fact that I could pursue my interests in sciences but can also study social science subjects as a minor. This way I can balance my interests," she explains.


| | | |
| --- | --- | --- |
|   |   |   |
|   | "A major draw for Indian students has always been the flexibility that foreign universities offer like dual major or free electives" |   |
|   |   |   |


Diversity of choices
Divija Mohan, alumnus of Kodaikanal International School and currently studying at University of Massachusetts, USA, echoes her thoughts. "I really enjoy the diverse courses I am studying here. A liberal arts course has given me additional time to make up my mind about the course I want to major in," she adds.


Preferred subjects
Engineering and allied Sciences

Design and Fine Arts

Humanities and Liberal Studies

Business Studies

Legal Studies 

Medicine

Architecture

Mass Communication

Hotel Management
Flexibility can breed confusion!
Liberal arts colleges in the US provide a lot of flexibility; they allow students to take a vast range of subjects and graduate later with an 'undeclared major', which doesn't lead to any specific career route. For instance, Rajesh went to a college in California, hoping to do Computer Science but joined the university in the Bachelor's degree as an undeclared major. He got carried away and took several courses in golf and played the game for credit. Four years later after the completion of the Bachelor's degree, he was nowhere near being a computer scientist and did not know what else he wanted to do. The only clarity he had was that he did not wish to be a professional golfer! So if you don't keep an eye on your long-term goal, it can backfire.

Counterbalancing act
The scenario is a little different in Scotland where the universities have a combination of core and elective courses. Stuart Easter, International Officer of University of Edinburgh, says that students doing an undergraduate degree at the university will take a broad range of subjects in their first two years before going on to specialise in their final two years. "This provides students with flexibility to fine-tune their decision making and makes their breadth of knowledge  attractive to employers," he explains.
Comparison of countries

Countries

Annual Tuition Fees

Annual Living Cost

@ Annual Cost (INR)

Duration

Total cost of Bachelor's (INR)

SAT Required

Scholarships Available

Additional cost for health insurance

USA

USD 25000 to 40000

USD 12000 to 15000

20 to 30 lakhs

4 years

80 to 120 lakhs

Yes

Yes

Yes

UK

GBP 9000 to 16000

GBP 7000 to 9000

15 to 22 lakhs

3 years

45 to 66 lakhs

No

Yes

Free (Covered by NHS*)

Australia

AUD 25000 to 35000

AUD 19000

25 to 31 lakhs

3 years

75 to 93 lakhs

No

 

Yes

Singapore

SGD 27000 to 31000

SGD 11000

17  to 19 lakhs

3-4 years

51  to 76 lakhs

Yes

Tuition grant (mainly with bond)

Yes

New Zealand

NZ Dollar 25000 to 37000

NZ Dollar 20,000

20 to 25 lakhs

3-4 years

60 to 75 lakhs

Yes

Yes

Yes

Hong Kong

USD 13,000

USD 7000

11 lakhs

3 years

33 lakhs

Yes

Yes

Yes

* National Health Services (UK)

Range of countries
Today, many countries vie for the Indian student's attention; one can choose between English-speaking countries like the USA, the UK and Australia or countries like Germany, France, Spain and China where courses are now taught in English to cater to international students. Foreign universities are  also collaborating with Indian institutes to offer degrees and diplomas either completely in India or partially on an Indian campus and in their own country. These twinning options are being tried mainly in an attempt to make international education affordable to Indian students. 
Select Rankings

Name of Ranking

Website

QS World Rankings

http://www.topuniversities.com

THE(Times Higher Education)

http://www.timeshighereducation.co.uk/world-university-rankings/2011-2012/top-400.html

Academic Ranking of World Universities

http://www.shanghairanking.com/

Good University Guide

http://www.thetimes.co.uk/tto/public/gug/

US News World Rankings

http://colleges.usnews.rankingsandreviews.com/best-colleges
Make a well-informed decision
How do all these countries compare? Should you go to an institution with a twinning programme? These questions are not that simple to answer. But if your choice is well-made, one can say with confidence that a stint of studying abroad can help make you culturally sensitive, independent and give access to a wide range of exciting study opportunities. So, pick up that map now and choose a destination!
The author Shivani Manchanda is  Director, Career Track.