What are the suitable scholarships for you to study abroad?
Getting a degree from abroad is a dream for many bright students. However, the higher studies abroad don't come for free as the students will have to incur very high costs. But for the most eligible students, there are various other options to get a foreign degree at less or no cost. There are various scholarships to study abroad. The major among them are listed below: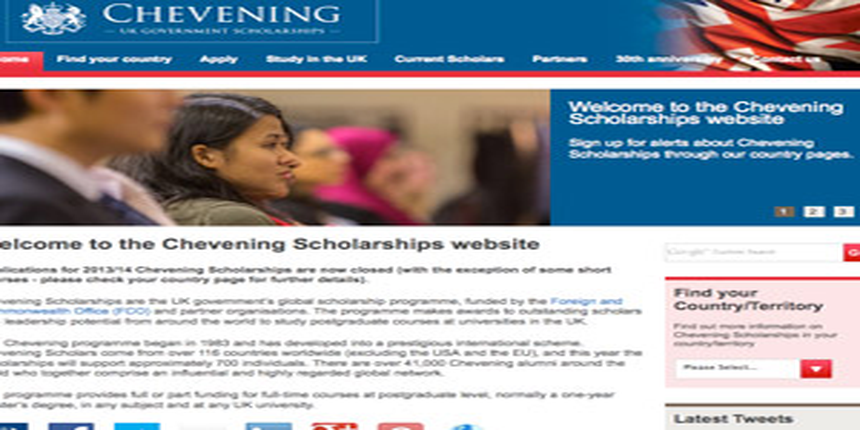 Study in UK
British Chevening Scholarships
It is one of the most sought after scholarships that are being given to students with exemplary leadership skills who pursue Master's course in any recognized UK institution. The scholarship is offered for candidates of 110 countries, except the US and European Union.
Commonwealth Scholarships
The Commonwealth Scholarships are given to students from the Commonwealth countries who pursue one year Master's programme in the UK. The scholarship covers the tuition fee, living expenses and other major expenses such as airfares etc.
Commonwealth Shared Scholarship Scheme
This is a scholarship given jointly by the Commonwealth Commission and a number of universities in the UK to students from Commonwealth countries who wish to study postgraduate programmes in the country.
Rhodes Scholarships
The Rhodes Scholarships are given to the outstanding students who wish to study in the University of Oxford. The scholarship value includes the complete university and college fee.
Study in USA
USA Fulbright Scholarships for International Students
The scholarship is given by the USA government to international students who wish to study Master's or PhD programme in the country. The scholarship covers the entire expenses of the scholar during the study period.
Ambassadorial Scholarships by the Rotary Foundation
The scholarship provided by the Rotary Foundation is one of the largest privately funded scholarships offered to international students. The scholarships are given for undergraduate, postgraduate and vocational studies.
Study in Australia
Australia Awards Scholarships
The scholarship awarded by the AusAID is given to outstanding international students.
Endeavour Executive Awards
The Endeavour Executive Award is given to top achievers in various fields such as business, education, government and industries by the Australian Government.
Others
IELTS Scholarships
The IELTS scholarships are offered by the British Council to students who pursue higher studies in an English-speaking country. The scholarship amount is Rs. 300,000.
TOEFL Scholarships
ETS, the conducting body of TOEFL exam, provides TOEFL scholarships to students who have high proficiency in English and high academic records from the countries such as India, Mainland China, Japan, Korea and Taiwan.
Also Read:
Scholarships for engineering students to study abroad
Major scholarships for management courses abroad
Major scholarships offered by top universities