We must ensure that research is fed back to curriculum: Dr. John Hogan, Newcastle University
Having written extensively on Changing academic structures in UK universities and on Challenges facing Higher Education domain, Dr. John Hogan, the Chief Operating Officer and Registrar at the Newcastle University, UK, speaks to Nimesh Chandra on the role of universities, foreign education and more…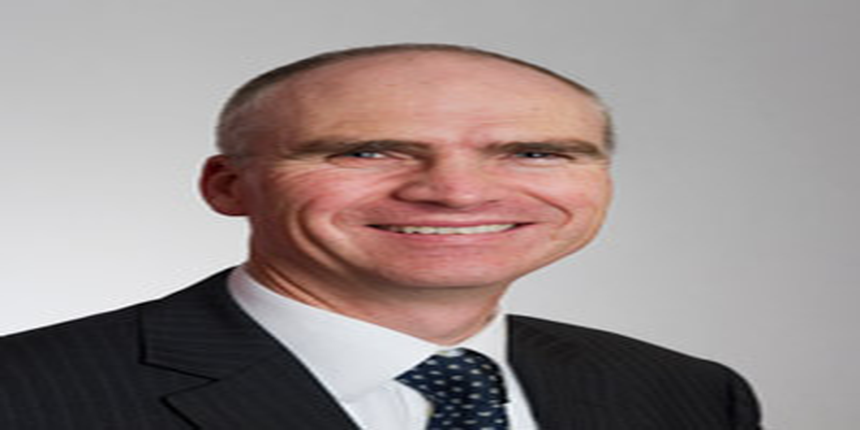 Q. From a graduate student perspective, do you think the desire to study in a foreign country has witnessed a change in the last five years?
A. Certainly the demand has increased and it is remarkable how many more students want to travel for part of their education. And what a fantastic experience for students to do so - like the ability to not only understand your own academic discipline and master it but then be able to demonstrate that excellence in another country as well as your own is indeed a very powerful element of any young person's CV. We clearly see benefit in this since the world is becoming quite a small place in many respects. People who are able to work well in more than one national or cultural setting will be of greater value in the future.

Q. In view of the changing role of universities in terms of they moving from teaching, to integrating it with research and now engaging in commercial exploitation of their intellectual property; what according to you should be the determining role of universities?
A. When you crawl it down to the basic essentials, there are two important things that universities do – they try to understand (or find out/discover) and then they communicate that understanding (or the findings). Finding out is considered as engaging in research and communicating is considered as teaching. But it is more complicated than that, universities in modern world, typically do three things – they try to do research, do lot of teaching and also engage in all sorts of ways- with society, with companies and with individuals and that itself works very well. Universities are very good at adapting and changing over time. As far as UK is considered, one could suggest that research agenda was the one that has been dominant in the late 20th century, early 21st, and a simple question was posed – 'Is research any good?' But now things have shifted a bit and second part of the question is being asked –what is the research good for? How has it benefited the society?

Q. How do universities in the UK generally earn revenue?
A. Obviously the revenue earning pattern varies between universities. But broadly, for most universities, most of the income is associated with students and so over half of the income comes from tuition fees. Then perhaps the other half comes from research and a relatively small but important part comes from consultancy and business engagement activities. In UK anyway and I suspect in many countries it is recognised that research is very expensive and they also lose lot of money on research. But since universities earn money from student fees, one of the things that the research universities must do is to ensure that their research activity is being fed back into their undergraduate and postgraduate curriculum so that they are benefiting the students.
In the UK we certainly come under budgetary pressure and there are number of ways some of that pressure can be met and there is an element of being required to generate resources. One issue of students is of course the easing of situation of block grants which has now changed following the reforms. We have also begun to do a lot more on benefactions, on donations back to the university which is a North American model but has become prominent in the UK. So, we are doing a lot more activities to earn money than we would have say 20 years ago. The government does encourage universities to be entrepreneurial, for instance, it gives tax incentive to universities since they are education charities, which is a very beneficial scheme.


Q. Could you share any unique academic practices in Newcastle University?
A. We have invested heavily in whole range of student support activities and value added services in the last five years. One of the areas for example is in opportunities for entrepreneurship where students either part of their degree or as a stand alone module can undertake a programme that can lead to a business plan and the establishment of their own companies. In majority of cases we are not necessarily expecting that the companies be formed and be up and running, although we have had clear cases of success there, but it is more the skills that come from that sort of work we find are very applicable to employers who like students to think through business problems as part of their degree programme. We use the 'Recap' system (lecture recording system) that allows students to revisit lectures, review challenging topics and use downloadable material. The library has been particularly popular among students for their e-books and e-journals. The standard of teaching methods and organization in undergraduate programmes particularly is first grade for the last thirty years.
New @ Newcastle University
Newcastle city voted as the best student city in the UK

Six new courses for Indian students (Full time, 12 months): architectural theory and criticism, cardiovascular science in health and diseases, cross cultural communication, neuromuscular diseases, rail freight and logistics and sustainable agriculture and food security.

Eight scholarships for Indian students (NUIS PG) worth £ 2000; NUIPS worth £1,500 for international students based on merit and a good English score; scholarships ranging from £1,000 to £1,500 to international students at faculty of Science, Engineering & Agriculture and faculty of Medical Sciences for specialization in mechanical, electrical & electronics, computing, chemical engineering and biosciences. Also, the undergraduate merit scholarship, overseas research scholarships, alumni tuition fee discount and international family discounts See: www.ncl.ac.uk/sage/international/india

Strong internationalization programme and presence in Malaysia and Singapore

Most popular courses in Engineering, Business, Law, Medical Sciences, and Communication.
United Kingdom Updates and Articles
Questions related to United Kingdom
Showing 7 out of 7 Questions