We have 5000+ Indian Alumni: VC, Deakin University
DEAKIN UNIVERSITY

has been ranked third in Australia for student satisfaction for second year in a row by the Australian Graduate Survey (2011/12)
On her recent visit to India, Jane Hollander, VC of Deakin University, also elucidated the newly launched strategic plan - 'LIVE the future' to enable globally-connected education for jobs of the future and research that makes a difference to the communities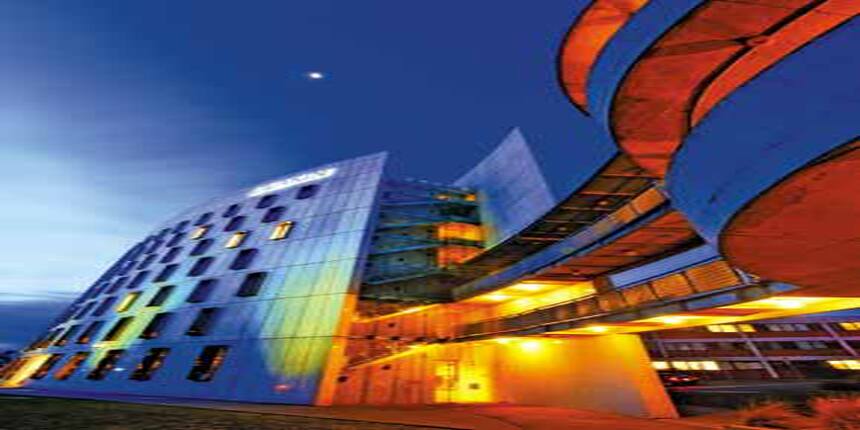 Q: How many Indian students currently study at Deakin University and which key programmes are popular among them?
A: As of now, we have more than 800 Indian students enrolled in various programmes. We are also proud of our over 5,000 Indian alumni who have graduated from Deakin over the years. The university offers over 500 different degree programmes across the fields of Arts, Science, Engineering, Health, Nursing, Sport, Business, Commerce and Management. In fact, two of our Management programmes are ranked amongst top 10 programmes in Management in all of Australia. Engineering and Management are popular choices of Indian students here.
Q: How has been the university's links with India?
A: Engagement with India for Deakin University started in 1996. Deakin was among the first International universities to set up an office in India. The role of the office has changed from a recruitment support office to that of an office that helps us engage better with India. As of now, Deakin has close to 50 active partnerships across India for academic and research purposes. These partnerships range from Academic Institutions, companies, industry bodies and institutions from the public and private domain. For instance, Deakin is proud to be working with partners such as University of Mumbai, SASTRA, VIT, TERI, Centre for Cellular and Molecular Biology (CCMB), Hyderabad, Shankara Nethralaya, IIT Bombay, IIT Madras, IIT Delhi, IISc Bangalore, Indian Oil, TATA Steel, Biocon, Bharat Forge Ltd, to name a few.
DEAKIN UNIVERSITY SCHOLARSHIPS FOR INDIAN STUDENTS
Deakin University is offering scholarships ranging from A$ 2,500 to A$ 7,000 exclusively for meritorious Indian students. It also offers limited number of competitive scholarships to all international students, including Indian students, that range from A$ 3,000 to A$ 5,000 per annum. The full-time, on-campus international students have an opportunity to get financial support for their studies through scholarships and bursaries. Scholarships are awarded on the basis of academic merit.

For details, one could visit:
http://deakin.edu.au/future-students/international/scholarships.
Students can apply for a course at Deakin University India Office at:
Deakin International (India),
Unit 203, Square One, 2nd Floor,
C-2 Saket Place, Saket District Centre,
New Delhi-110017; Ph: 011-26544715.
Eligibility is 60% and above marks in the previous qualification.
Q: What are the distinct features presently at Deakin?
A: Named after Alfred Deakin, Australia's second Prime Minister, the university was established in 1974 as one of the new generation of Australian universities that has more than 41,000 students from across the world, studying at locations in Melbourne, Geelong and Warrnambool, as well as off campus. Year 2012 has been great for ideas, with Deakin featuring prominently in the Australian Research Council (ARC) awards (nine successful projects; totalling more than $2 million in funding). ARC Linkage Projects foster long-term strategic research alliances between universities and industry and are critical in achieving Deakin's goal to 'make a difference through world class innovation and research'. Further, it has been ranked third in Australia for student satisfaction for second year in a row by the Australian Graduate Survey (2011/2012). Prof Peter Hodgson of Deakin has been recently facilitated by the Confederation of Indian Industry (CII) for his outstanding contribution to Indian academia and industry.
Q: What are the focus areas of your collaborations with Indian universities and how beneficial will it be for students here?
A: When we work with Indian university partners, we try and work on a comprehensive, engaging and deep partnership rather than just recruitment partnerships. We work towards staff development, curriculum development, staff and student exchange, joint research and joint conferences and workshops. Indian students studying at our partner institutes in India benefit the most through these engagements as a whole new range of opportunities are presented to them. For example, students undertaking Bachelors of Engineering at various partner universities get a chance to come to Deakin University for a joint research project under the supervision of Deakin researchers without having to bear any expense. Activities such as this helps Indian students develop an international perspective. 
Q: What makes Australia an ideal education destination in the current scenario?
A: Australian economy is currently growing. There is a need for skilled manpower and new jobs are being created everyday! The aim of every student investing in his/her education, especially foreign education is to be able to use this education for enhancing his career opportunities. Today Australia presents both – quality education and opportunities to start your international career. When these students return to India armed with an international degree and the experience of working in an international environment, they are extremely sought after by some of the top Indian and multinational organisations.


Jane Hollander
Vice Chancellor, Deakin University
We work with Indian university partners on a comprehensive, engaging and deep partnership rather than just recruitment
Q: Any message you would like to give to Indian students?
A: Deakin is proud of its engagement with India. We have over 5000 Indian alumni and some of our brightest students are from India and we look forward to an opportunity to help Indian students realise their dreams and make a positive difference to their lives.
Australia Updates and Articles
Questions related to Australia
Showing 55 out of 55 Questions