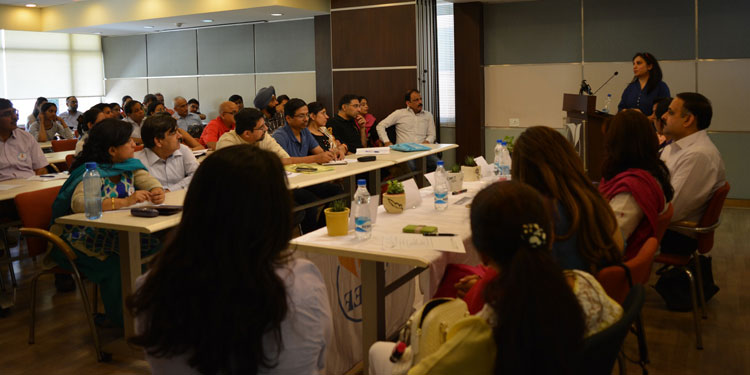 Rupali Verma, 27 Dec 2016
According to Open Doors, an annual report on international student mobility to the US, there were more than one million international students studying at various US University campuses in the year 2015-16. An overwhelming percentage of these students had their parents' support and encouragement as they set out to fulfil their dreams.
The role of parents is of immense importance in this educational journey – It spans the financial, emotional and spiritual aspects. The better informed the parents are, the more they can help their children make informed choices. At the same time, parents need to understand the importance of allowing their children enough space and freedom to find their own voices and discover their interests and passions. In other words, do not be helicopter parents, but walk alongside their children when needed.
Parents- a vital link in children's successful educational journey
Once a parent, always a parent! From a toddler to a teenager to a responsible citizen, at every step parents play the most significant role in the upbringing of their kids.
Students across the globe depend on their parents for guidance and unbiased advice. There may be times the student's excitement to pursue education abroad may not excite the parents in the same measure. Parents' concerns may be different – finances, safety, exposure to a new culture, emotional concerns or all of these in various proportions. Other factors that influence parents include peer pressure, family opinions and their own unfulfilled dreams. Generally speaking, parents who are supportive or open to their children's choice of pursuing education abroad either had an education exposure abroad or had a family member already studying there.
Special sessions for parents at Education USA:
Every year EducationUSA organises specialised sessions that brings together parents whose children are studying in the US to meet parents whose children are intending to depart for the US. This session and other platforms organised by EducationUSA help bridge the gap and address the concerns of parents. Some useful tips for parents to assist their children on US higher education plans:
Talk with your child and have honest conversations with him/her

Have healthy discussions and understand the real interests and talents of your child.

Do proper research and educate yourself about different courses offered by different universities and select the course that suits your child.

Understand financial implications and plan well in advance.

Be realistic in your expectations of what your child can learn.

Talk to current students and alumni of the university. Learn more about the course selected by your child. Don't just apply for the sake of applying.
EducationUSA is the official source of information on US higher education, supported by the US Department of State. Experienced advisers conduct regular sessions for students and parents to explain the US application process and the requirements that make an attractive application for an accredited US university. The information provided is accurate, comprehensive and current. It helps students explore the full range of institutions -- two-year community colleges, small liberal arts colleges, large state research universities, and other types -- to find the one that best fits each student's needs. Students and their parents can visit our website to know more the EducationUSA.
Also read:
Crafting effective US university application essays
US Alumni Insights: Unique experiences from diverse pathways
Stay tuned to www.studyabroad.careers360.com for more news and updates on studying in USA