UNSW aims to achieve 26% Indian women in engineering by 2019
Amit Dasgupta, India Country Director, University of New South Wales (UNSW) in an exclusive interview with Careers360 discusses the opportunities offered to Indian aspirants. As gender diversity gains momentum across educational institutions, he also discusses the role of women in engineering at UNSW and 2019 targets for Indian women in engineering.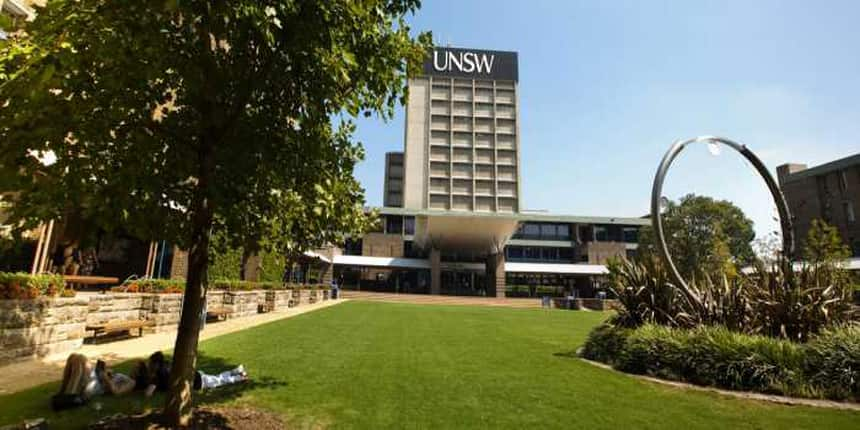 Careers360: What are the courses that are best suited for Indian students?
Amit Dasgupta: The traditional interest in India for higher education globally has been the postgraduate market. For UNSW as well, India continues to be a PG driven market. The highest demand for PG students is engineering, within engineering, the highest demand is Information technology and Computer sciences. The second subject area of high demand is the school of business and the third area is the built environment or architecture. The areas of interest are law, art and design etc.
However, since the last year, we have noticed a very strong and growing interest in the undergraduate area. Many students, today straight out of school are going abroad for higher education.
We are finding a strong shift in two areas as well; a larger number of women are going for engineering studies and a lot of interest in art and design, humanities, liberal arts etc.
Careers360: Are there any figures of Indian students especially women at UNSW?
Amit Dasgupta: Our target for 2019 is to achieve at least 26% Indian women in the enrollment of students pursuing engineering. We are currently at 22%. A substantial number of women already hold important positions at UNSW. Important among them are Prof. Veena Sahajwalla, Professor of Material Science, Michelle Simmons, Director of the Australian Research Council Centre of Excellence for Quantum Computation and Communication Technology and Emma Johnston, Dean of Science.
Careers360: What are the particular skills UNSW is especially looking for in a candidate?
Amit Dasgupta: We do not put any premium on soft skills. We are 100% merit-based institution and we continue to be merit-based which reflects in our ranking. Our benchmark for getting admission into different subject varies and they are very high. We are not an easy university. All foreign institutions require a strong level of fluency in English language and cutting across all verticals, spoken English, reading, writing comprehension has to be very strong.
In certain schools, an IELTS score or 6.5 would be fine, in certain other schools 7.5 would be preferred. For e.g in law, it would be a higher requirement. The legal terminology and the nuances require a strong fecundity.
Careers360: What other exam scores does UNSW accept for admission?
Amit Dasgupta: The Indian boards All India Senior Secondary School Certificate or Indian School Certificate (Grade 12) are accepted board exams at UNSW. The SAT, while not mandatory allows students to apply for courses, even while awaiting their final ICSE/AISSE results. If the SAT score meets entry criteria, the students' application can be assessed on the basis of the SAT.
For graduate programmes, UNSW does not require a GRE score. Academic scores must be met as per the UNSW entry score calculator. The scores differ per course and with the institution/university that offers the qualifying degree. Hence, a student will need to refer to the PG guide along with the calculator and the individual course requirements on the website.
However, for GMAT score (of 550 with minimum scores of verbal 25, quantitative 35 and AWA 4.0.) is mandatory for Business Administration programmes offered by the AGSM.
Careers360: What are the various work opportunities that an aspirant can explore during and after the completion of the course?
Amit Dasgupta: Candidates are allowed to work for 20 hours per week when the university is in session. When the university is not in session, the 20-hour cap is lifted and students are allowed to work full-time. After the completion of a two-year full-time paying course (applicable to students who have received a scholarship), candidates are allowed to work for a period of two years. After the completion of the two years, candidates can continue working for additional period provided they can find a sponsor.