United Kingdom: Still an attractive destination
Britain's decision to exit the European Union raised pessimism about the country's future as a study abroad destination. A year later, Careers360 brings to you the facts after Brexit that points to the contrary. Read the complete article below.

When Britain exited European Union on June 23, 2016, it left many students perplexed about pursuing a degree from there. With fears of rising tuition fee and reduced scholarships, students were vary of the prospects of settling with jobs in the nation after completing their studies. However, the situation has turned out to be quite positive for international students.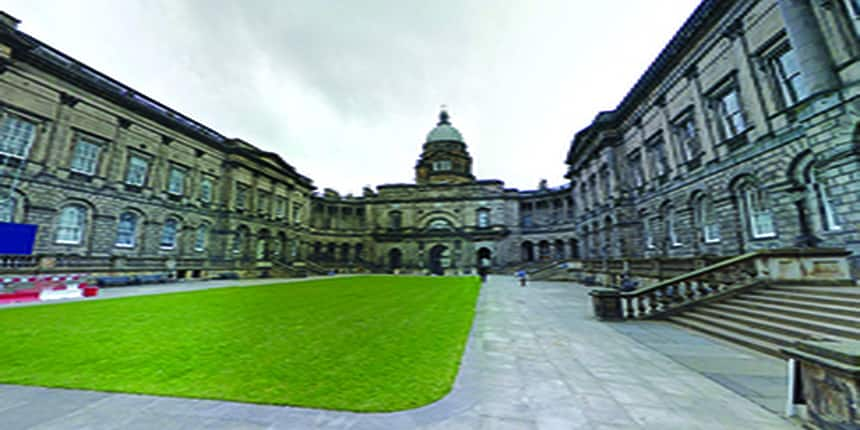 Post Brexit scenario
Post Brexit, with decline in the number of EU students, there are more seats for international students from outside the UK, including those from India. "Brexit, of course, poses a big challenge for universities and we have met this head-on. We have worked very hard to show our commitment to our staff and students and this has resulted in a 16 per cent rise in applications from international students for our postgraduate-taught (PGT) courses, as well as a substantial increase, of 13 per cent, in accepted offers for undergraduate courses by international students. Additionally, Edinburgh is one of the few universities in the UK to experience an increase in student applications from India. We are proud to have recorded a substantial rise of 12 per cent," says Prof. Charlie Jeffery, Senior Vice-Principal, the University of Edinburgh
Alasdair MacDonald, Head of the Brexit Office and Senior Assistant Registrar (Policy), University of Oxford said, "In terms of applications to study at Oxford starting in 2017, we have seen an increase in applications at both undergraduate and graduate level from students in India. The basis on which Indian students are able to come to the UK is unchanged as a result of Brexit, although Indian students would be subject to any variations in conditions that the UK government might set as part of its general measures for international students. Contrary to the approach taken by the government over the inclusion of international students within UK immigration figures, the population of the UK, by some considerable margin, approves of international students and supports their presence here. International students, in Oxford and elsewhere, bring many benefits and each and every one of them is an asset for the UK."
Tuition fee
Until June, 2016, students from European Union were charged the same fee as home students. Indian students, apart from paying the international student fee, had to bear the living, travel and food expenses too. Post-Brexit, UK has become more affordable for international students, says Vivienne Stern, Director, Universities UK International, which represents UK universities around the world. "Studying in the UK is more affordable than studying in the USA or in Australia – other popular English language choices and current exchange rates make the UK an even more attractive choice financially. Plus many scholarships are available to support study in the UK. So far, the only change the UK referendum vote to leave the European Union has had on Indian students is that they now pay less to attend Britain's world-leading universities, thanks to the favourable exchange rate."
The turnaround is reflected in the number of international students graduating from the United Kingdom, says Alan Gemmell, OBE, Director British Council India, "In 2016 nearly 200,000 international students graduated from UK universities. 2016 was the most popular year so far for Erasmus+ in the UK. As the UK continues to be a full EU member in 2017, successful applicants in 2017 will be awarded funding for the duration of their project, so organisations and participants will continue to prepare for the application deadlines in 2017 as usual."
Work post studies
Another major cause of worry for students is whether they'll be able to work upon completing their graduation. As of now, the practice of working after graduation had been discontinued by the United Kingdom for Indian students but a joint working group is expecting a favourable change post 2019, till the UK leaves the European Union. "Till now, no changes have been contemplated for students wishing to stay on after their studies are completed. So, they will remain eligible for the Doctorate Extension scheme (for Tier 4 PhD/Doctoral visa holders) to stay on for one year and look for work, and the Graduate Entrepreneur visa scheme (for Tier 4 visa holders) to stay on and develop a business idea for one year with a possible extension for a second year. In addition, students can also easily switch from Tier 4 to Tier 2 within the United Kingdom if they have a graduate level job offer. A number of Indian students do take advantage of these schemes to stay on and work after completing their graduation," says Vivienne.
Stay tuned to studyabroad.careers360.com for more articles and interviews