UK study: Find interesting facts
THE freedom, combined with a centuries-old tradition of excellence and an innovative approach to teaching makes UK education recognized and respected all over the world. Whatever courses you study, you will be encouraged to think for yourself and create your own ideas. A UK education will help you gain confidence in your own abilities and equip you with valuable language, creative, analytical and research skills that all employers look for.

The English edge
Close contact between students and tutors is a particular strength of all UK courses. Institutions in the UK also provide excellent English language support for international students. Many offer English classes that focus on the language and study skills you will need to successfully complete your main course.

Learning independently
A UK undergraduate education gives you an amazing opportunity to immerse yourself in a subject that fascinates you. Whether you choose to study for a degree, foundation degree or HND, you'll learn to think for yourself and work independently. You can choose from thousands of UK courses in science and technology, computing and business, art and design, social sciences, the humanities and many others. The broad range and flexible approach of the UK education system means that you're free to choose exactly what you want to study.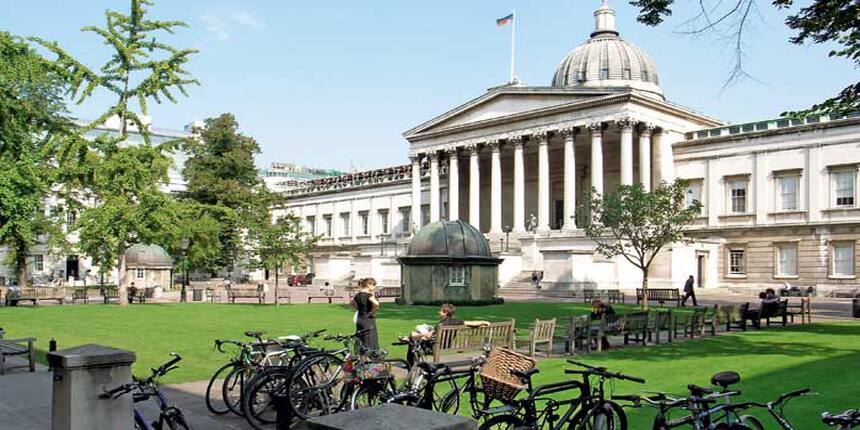 Academic system
Degrees are the most popular undergraduate qualifications in the UK. They are academic courses, usually studied over three years in England, Northern Ireland and Wales, or four years in Scotland (where the title of Master's may be awarded). Some degree courses may be extended for a year to enable students to spend time in industry or overseas. Most Master's degrees and MBAs at UK universities last one year compared to two in other countries, including the USA and Australia. Choosing the UK means you only have to pay tuition fees for one year and you'll be back before you know it.
While you are here, you will be immersed in English, the world's most important business language. At the same time, you'll be part of a truly international community - you may find as many as 50 different nationalities on a single campus.

Accreditation system
Although each UK institution is responsible for the standards and quality of its programmes, the Quality Assurance Agency for Higher Education (QAA) regularly carries out independent audits. They ensure that institutions in the UK are providing higher education, awards and qualifications of an acceptable quality and of an appropriate academic standard. Many departments within UK institutions are also accredited by professional bodies that guide the curriculum and carry out review visits. Colleges in Scotland are subject to inspections by Her Majesty's Inspectorate of Education.

Preparing for the job market
You can make your UK study experience work even harder for your future by gaining some valuable work experience. Getting a job while you study in the UK can improve your language skills and enhance your CV. Your future employer will be looking for smart, creative, team-orientated people – working and studying in the UK could make you the perfect candidate. Your UK place of study will have a careers service to help connect you to the world of work. They will provide a wide range of help and support, including:
access to job adverts
help with writing CVs and your job applications
tips on preparing for job interviews
Information about what it's like to work in the UK.
They will also help you get first-hand experience of the workplace, consider career choices and make professional contacts. Many UK institutions also have partnerships with local employers who want students to work for them – so they understand that you'll need flexibility to work around your studies.

How to apply
Applying for admission is not a tough task Depending on your chosen type of study in the United Kingdom, there are several different ways to apply to institutions. Applications are easy and straightforward if you have the right information. You can even apply online for many UK courses directly. For undergraduate studies, you can apply online or through the Universities and Colleges Admissions System (UCAS) (http://www.ucas.com). For postgraduate studies, you can apply online for many UK postgraduate and MBA programmes.

Orientation at campus
Support is always available when you study in the United Kingdom. If you are having trouble getting used to the UK education system or you need some help with your UK course or degree – you only have to ask. Counsellors and academic staff at your place of study will be happy to help. Students can also approach the International Student Union for support. Many UK universities and colleges have specialist international advisers to support you throughout your UK education. They provide advice and information on almost anything; from accommodation through to extending your permission to stay in the UK. You can also take part in an orientation or induction programme organized by your UK institution. These last from a couple of days to a week.
The UK is bursting with energy and has a fascinating heritage ready to explore. As an international student you will fit straight into the UK's multicultural and vibrant society. So get ready to enjoy a student life full of excitement, fun, creativity and rich learning.  


Interesting facts about studying in the UK
Courses in the UK are shorter compared to other countries. You can complete a Bachelor's degree within three years and a Master's degree in only one year, thus saving time and money.
Students are allowed to work up to twenty hours per week during term time and full-time during vacations.
There are many benefits available to international students that can make life in the UK affordable, such as discounts for books, stationery, travel and entertainment.
All international students staying in the UK for a period of six months or more qualify for free or subsidised healthcare through the National Health Service.
A number of scholarships are available at the postgraduate as well as undergraduate level.
You have a choice of four countries: England, Scotland, Wales and Northern Ireland that are geographically and culturally diverse.
The author Suchita Gokarn is Head-India Services for International Education Marketing, British Council
United Kingdom Updates and Articles
Questions related to United Kingdom
Showing 7 out of 7 Questions