UK offers multicultural experience
Oxford and Cambridge are synonymous with foreign education for thousands of students. Despite the USA taking over as the number one position, over 500,000 international students get enrolled in various colleges/universities in the United Kingdom every year.

Just one-year degree

A big advantage of studying in the UK has always been the one-year Master's programme, says Sally Goggin, director, education, British Council India and Sri Lanka. In other countries such as the US and Germany, a Master's degree takes at least two years. But in the UK, you can finish your Master's programme in a year's time and there are options of doing a Master's programme in combination with a PhD which saves an additional year, points out a student from Bristol University.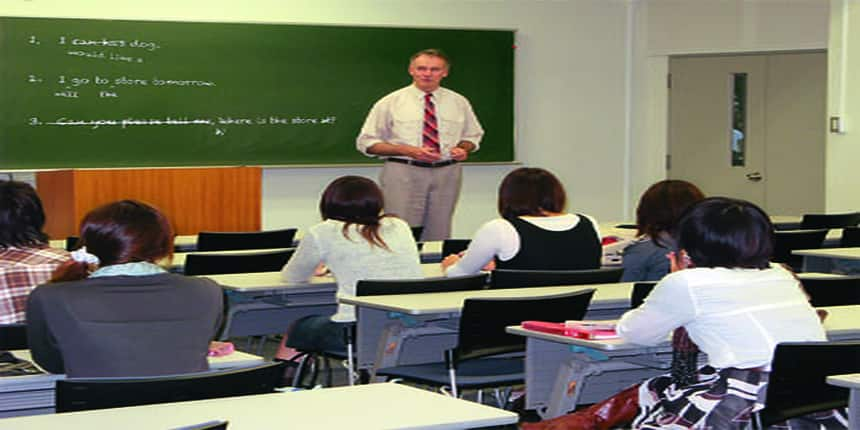 The assurance that the UK degree will get students a job anywhere, the quality of teaching and, of course, a multicultural society are the main reasons why students continue to come to the UK. The possibility of working there for a year, at least during the duration of course, is another attraction.
Making education affordable
High tuition fee and cost of living have deterred many students from applying to the UK, whereas incentives of partial scholarships and part-time work opportunities in American and Australian universities, drew many students to these countries. For example, Shikha Kapoor preferred going to the US as chances of getting campus jobs and assistantships were better and this helped her pay part of her tuition fee. However, Shashank Shekar Tiwari, who is pursuing a PhD in Leeds as a Welcome Trust Fellow, counters. "Next to USA, the largest number of fellowships, especially for India, is in the UK. One has to move beyond the Chevening and Commonwealth programmes and look at different trusts and college-level bursaries."
UK is also making education attractive to international students by reviewing the fee structure.
Flagship Scholarship

 

Award/Key Benefits

 

Remarks

 

Commonwealth
Scholarships
www.education.nic.in

 

University fees,  travel, books, apparatus, travel, personal maintenance

 

Indian passport holders willing to pursue postgraduation,  PhD in any university/ institution in the

 

Chevening Scholarship
www.britishcouncil.org.in

 

Airfare, tuition fee and living expenses for most fellowships

 

Economic governance, sustainable development, finance, public administration, science & innovation

 
Source: Ministry of HRD, Govt. of i
Finding merit in vocation
Experts argue that there's going to be a shift in the education structure in the coming years. The focus will shift from general academic courses to vocation-oriented courses. At the moment, there's a clear divide between academic education and vocational training, but that might change, says Goggin. "More and more academic courses will have a vocational perspective."
The reason is that the future workforce is going to come from vocational colleges and not from the top 10 universities. A Chennai-based education counsellor says it is unfortunate that many students studying at the best of the universities have no clue of the kind of job they want after completion of study; it is good enough that they are studying in good universities. But when they graduate, often little of what they have studied helps them find a job. Though there are examples of degree courses with vocational use such as retail or nutrition, there ought to be more of these.
Borderless education
In fact, quite a few UK-based vocational colleges and universities are partnering with Indian institutes to give that foreign experience and a global perspective. Under the UK-India Education Research Initiative (UKIERI), there have been tie-ups between Indian institutes and colleges in the UK in area of financial and creative industries. For example, the Indian Institute of Foreign Trade (IIFT) has tied up with universities such as Newcastle and Leeds Metropolitan. But Anup Arora, who's keen on studying in one these colleges, wonders if Indian employers are familiar with the names of these institutes, and the advantages of such tie-ups. "You will be surprised that many Indian businesses are aware of the partnerships with the UK," says Goggin. But students should be aware that under the Indian legislation, the degree that is offered by the India-based foreign universities is a single degree and recognised. However, if the student travels to the main campus of the foreign university to finish part of the degree that is being offered at the India-based campus, then the student gets a joint degree, one from the UK and another from India.
Working part-time is easy
Living in London, one of the most expensive cities in the world, is costly. The cost of living, including rent, in London would be £900 and in places farther from London, between £500-600. But it has come down in times of a global meltdown, says Goggin.
The University of Nottingham
The University of Manchester
University of Leeds
The University of Warwick
Cardiff University
University of Strathclyde
The University of Sheffield
University of Greenwich
City University London
One of the reasons for the renewed interest in the UK has been the opportunity for part-time work, which wasn't the case earlier. Students are allowed to work 20 hours a week, however, one should keep in mind the commitments or demands the course makes on you, cautions Goggin. Usually, students do get jobs that pay £6-8 an hour. Therefore, a student can earn between £480 to 650 a month, which is decent enough to take care of monthly expenses.

Chicken tikka in the UK
Parents don't have to worry about food in the UK. It's a country whose national dish is chicken tikka masala and samosas are sold in local stores. The streets are dotted with Indian restaurants run by Bangladeshis, Indians and Sri Lankans. Spices, pickles, papads or papadoms, masala, dals and basmati rice, everything is available in local stores.
But you can easily budget by buying fresh vegetables from the farmer's market – their vegetables are usually cheaper compared to grocery stores – and cook for the entire week on a Saturday or a Sunday, store the food in the freezer, take out small portions each day, heat and eat it. 
Carry an umbrella
UK's weather is as unpredictable as its national sport. When you go for walks in the lovely countryside or Piccadilly Circus (London), don't foreget to carry an umbrella! And when it rains, it pours. 
Visa application
From March 2011, the immigration office has changed the visa application process. Now there's a point system and those wanting to apply for student visa fall under the Tier 4 category. In order to qualify, students are required to score 40 points. 30 points will be scored from having an unconditional offer of study from a licensed UK education provider while the remaining 10 will come from verifiable proof of funds to cover tuition and living costs.
Based on this letter and a bank statement, the embassy issues a visa. Along with this, you need to give a general medical report from any of the recognised medical institutes in India and a chest x-ray for Tuberculosis.
Visa Guidelines
Your visa letter from the university
Any documents such as academic certificates that are listed on that visa letter;
An ATAS certificate, if this is required for your course (this will be indicated on the visa letter)
Your bank statements, letter of official financial sponsorship or confirmation of an official loan
You must be able to provide evidence that you have sufficient funds, in addition to your tuition fees, to live in the UK
Applicants now have to show that they have the required funds available at the time of application, and not the previous 28-day period
You must also be able to prove that the money has been in an account in your name before you submit your application
United Kingdom Updates and Articles
Questions related to United Kingdom
Showing 7 out of 7 Questions