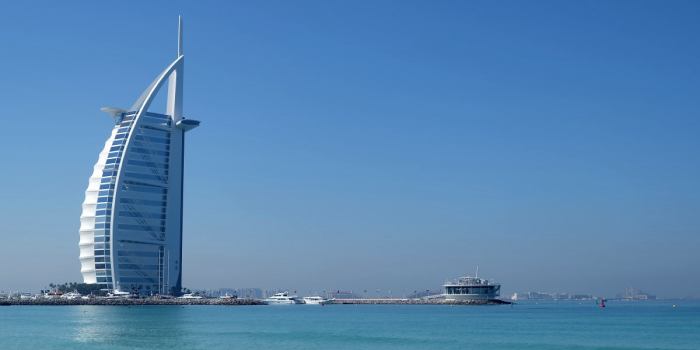 Architectural splendour does not simply justify the emergence of UAE as popular hub for the international community. The country is as well known for its educational opportunities as it is for sandy deserts and towering buildings. Thanks to a slew of domestic as well as international colleges and some of the best universities in UAE along with student-friendly knowledge hubs, the country is increasingly making 'Study in UAE' the buzzword among students. In fact, places like Dubai and Abu Dhabi are popular destinations witnessing a boom in international students. If you, too, want to explore a life in UAE and the popular locations to study for students, this is the best place to start!
Why choose to study in the country?
UAE is known to be one of the fastest growing economy in the world, especially, triggered by its popular city, Dubai. The country's economic growth- banking on growing trade and tourism, offers massive work opportunities to students looking for jobs post studies. Studying in UAE gives students an edge in terms of acclimatisation to its work environment and culture. International students looking to enhance their knowledgebase beyond tested destinations like USA and Australia, can definitely start exploring the top universities in UAE. Besides Emirati universities, UAE is also a hub for branches or establishments of a number of international academic institutions. Important among them are INSEAD, New York University, IIM Indore Amity University and University of Waterloo.
Besides Dubai and Abu Dhabi, UAE has five other UAE emirates where foreign students can explore study as well as work opportunities -Ajman, Fujairah, Ras al-Khaimah, Sharjah and Umm al-Quwain.
In order to boost quality education in the country, they have created Dubai Academic International City, a free zone for higher education and intellectual growth.
Educational statistics:
While still not among the top study abroad destinations, UAE attracts a sizeable number of international students to its shore annually. QS and THE rankings 2018 have ranked eight top universities in UAE 2018. Last checked, the country has over 50,000 international students from across the globe. Interestingly, majority of the foreign students are from the Middle East and African region, the Gulf and Asia. Further, most of the students who have gone to study in UAE are pursuing some of the undergraduate most paying undergraduate programmes in UAE besides graduate and online degree programmes. So, before the application process and preparation for your stay, find which are the programmes most sought after by international students to study in UAE. 
Cost of studying in the country
While cost of living in UAE is on the higher side, the cost of studying is low compared to other popular destinations like USA and UK. Programmes like MBA, which cost upwards USD64,000 in USA, can be covered under USD45,000 in UAE. However, life in UAE can be costly for international students with accommodation alone demanding USD 6500-19,500 annually. One thing to consider here is that cost of living in UAEinside the campus would be less than that outside. Many universities enrolling international students offer accommodation facility to students. Besides accommodation, students have to take care of their day-to-day expenses like food, transportation and stationary among others which add up to over USD 5000 annually.
To help students with the tuition and living costs in Dubai, there are number of scholarships for higher studies in UAE available for students.
Visa:
To study in UAE, foreign students need a valid student visa before starting their programmes. Universities in UAE sponsor the UAE student visas of students studying in country. The UAE student visaallows students to stay in the country for a period of 12 months. After the completion of 12 months, international students have to renew their student visas for another academic term. UAE student visas are offered for full-time programmes and universities have separate rules for students studying short-time programme. Usually, such students with programmes for 90 days or less or given long term and short term visas, depending on their period of stay. The application process for the UAE student visas is initiated by the university.
Also read,
Study in UAE: Know all about best universities