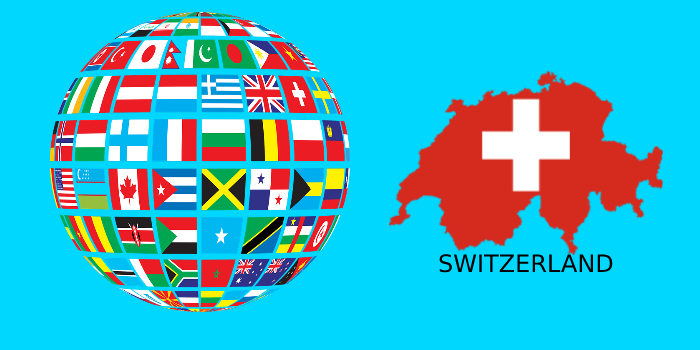 Top Universities in Switzerland 2018 – Switzerland has for long been a favorite among international students who want to pursue hospitality programmes. However, over 12 research universities in the country offer a range of popular subjects like Biotechnology, Material Science and Nanotechnology among others. One of the factors that give Switzerland an edge over many European countries is that it has four official languages - German, French, Italian and Romansh which makes it the centre of European life. Interestingly, Switzerland is increasingly introducing English language programmes to its curricula- one of the factors for its emergence as a hot study abroad destination.
In terms of its performance in the World University Rankings 2018, eight universities of Switzerland have made it to the top 500 of the world universities ranking. Université de Fribourg has made an entry in the ranking this is an improvement from last year's 7 representations in the QS.
This year, too, ETH Zurich - Swiss Federal Institute of Technology, maintains its position as the top university in Switzerland followed by Ecole Polytechnique Fédérale de Lausanne (EPFL).
Here, we have compiled a list of the Top universities in Switzerland 2018 as per three major ranking platforms – THE, QS and ARWU.
The table below gives you the opportunity to check the rankings of the Top universities in Switzerland 2018 arrived upon by THE, QS and ARWU.
Top Universities in Switzerland 2018
S.no

University

QS Rank

THE Rank

ARWU

2018

2017

2018

2017

2017

2016

1

ETH Zurich - Swiss Federal Institute of Technology

10

8

10

9

19

19

2

Ecole Polytechnique Fédérale de Lausanne (EPFL)

12

14

38

30

76

92

3

University of Zurich

73

80

136

106

58

54

4

University of Geneva

98

95

130

137

60

53

5

University of Lausanne

146

138

152

151

151-200

201-300

6

University of Basel

149

141

95

98

95

101-150

7

University of Bern

167

181

105

110

101-150

101-150

8

University of St.Gallen (HSG)

372

288

401–500

401– 500

 

 

9

Université de Fribourg

501-550

 

201–250

251–300

401-500

301-400
Stay tuned to https://studyabroad.careers360.com/ for more news and updates on Top Universities Ranking 2018