Top Universities in Spain 2018
Top Universities in Spain 2018 - Apart from being a consistent name among the world's most popular attracting an impressive number of international tourist spots (according to the United Nations World Tourism Organization), Spain succeeds in students annually, thanks to its appealing combination of world–class universities and attractive lifestyle, supported by the fact that Spanish is one of the most spoken languages in the world. The current statistics show that there are about 95,000 foreign students in Spain, which has been consistently growing in the past couple of years. The universities in Spain boast a dynamic educational system within a culturally rich atmosphere.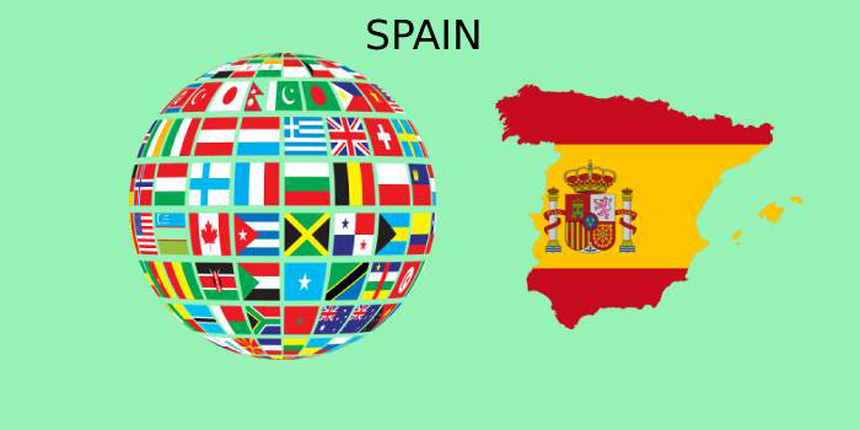 Spain has maintained its consistent performance in the World University Rankings 2018. According to the QS Ranking 2018, ranks about 23 universities in Spain. Out of the 23 ranked by QS, nine feature in the top 400 in the world. The top three universities ranked by QS are Universitat de Barcelona at 156, Universidad Autónoma de Madrid (187) and Universitat Autònoma de Barcelona at 197 ranks. According to the current THE rank, the top three universities are Universitat Pompeu Fabra (140), Universitat Autònoma de Barcelona at 147 and Universitat de Barcelona (201–250).University of Barcelona features among the top three universities in all the three rankings; QS, THE and ARWU.
The major concentrations of top Spanish universities find places in the capital city Madrid and second city Barcelona, with the latter home to the country's two top ranked universities –– Universitat de Barcelona and Universitat Autònoma de Barcelona. Also, the Spanish cities also rank among the top student cities of the world. Barcelona at 23rd rank, Madrid at 31st rank and Valencia at 70th rank feature among the top 100 student friendly cities of the world.
Here is a list of the top universities in Spain 2018 compiled by Careers360 on the basis of three major rankings conducted by Times Higher education (THE), Academic Ranking of World Universities (ARWU) and Quacquarelli Symonds (QS). This will help international students to locate the most suitable academic campuses in Spain.
Top Universities in Spain 2018
S.No

University

QS Rank

THE Rank

ARWU Rank

2018

2017

2018

2017

2017

2016

1

Universitat de Barcelona

156

160

201–250

201–250

201–300

151–200

2

Universidad Autónoma de Madrid

187

210

351–400

351–400

301–400

201–300

3

Universitat Autònoma de Barcelona

195

203

147

163

301–400

301–400

4

University Complutense Madrid

233

239

501–600

501–600

301–400

301–400

5

University of Navarra

270

245

301–350

301–350

––

––

6

Universitat Politècnica de Catalunya

275

321

401–500

401–500

––

301–400

7

Universidad Carlos III de Madrid (UC3M)

281

280

601–800

601–800

––

––

8

Universitat Pompeu Fabra

296

283

140

175

201–300

301–400

9

Universitat Politècnica de València

373

431–440

501–600

501–600

401–500

301–400

10

Universidad de Zaragoza

461–470

481–490

601–800

501–600

––

––

11

Politécnica de Madrid

491–500

551–600

601–800

601–800

––

––

12

University of Granada

501–550

501–550

501–600

501–600

201–300

201–300

13

Universidad de Alcalá

551–600

601–650

601–800

601–800

––

––

14

Universitat de Valencia

551–600

551–600

501–600

501–600

401–500

401–500

15

University of Salamanca

601–650

651–700

601–800

601–800

––

––

16

Universidad de Sevilla

601–650

601–650

601–800

601–800

––

––

17

Universidade de Santiago de Compostela

601–650

551–600

601–800

601–800

301–400

301–400

18

Universidad del Pais Vasco

651–700

––

––

––

––

––

19

Universidad de Castilla–La Mancha

801–1000

701+

801–1000

601–800

––

––

20

University of Murcia

801–1000

701+

601–800

601–800

––

––

21

Universidad de Oviedo

801–1000

 

601–800

601–800

––

––

22

Universidad Rey Juan Carlos

801–1000

701+

601–800

601–800

––

––

23

Universidade da Coruña

801–1000

701+

801–1000

601–800

––

––