Top Universities in Malaysia 2019
Top Universities in Malaysia 2019 - Malaysia, the emerging economy is also growing as an international education hub. According to the Institute of International Education (IIE) report, in 2017, there were 60,244 international students in Malaysia almost double of 2016 (35,592). The top universities in Malaysia have steadily improved their ranks through the years. Universiti Malaya (UM), Universiti Kebangsaan Malaysia (UKM) and Universiti Putra Malaysia (UPM) are the three of the top universities in Malaysia.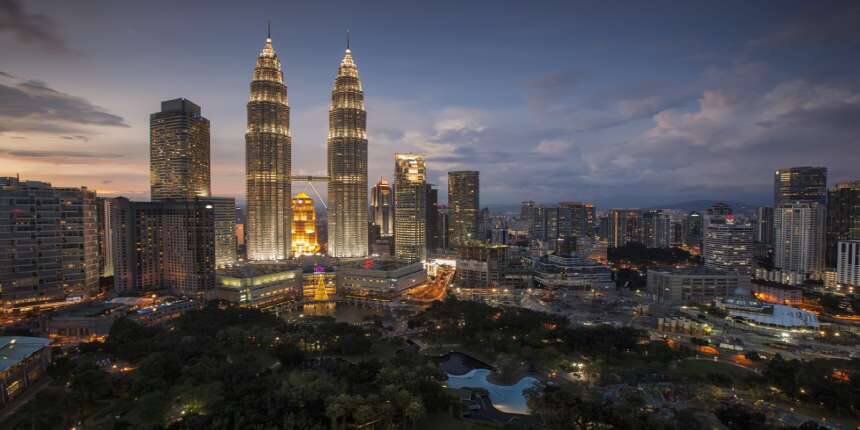 According to the QS rank 2019, Universiti Malaya improved 27 positions and features at 87th position. Universiti Kebangsaan Malaysia which stands at number two among the top universities in Malaysia has majorly improved its ranking since the previous year. The university now ranks among the 200 top universities in the world.
THE ranking 2019 ranks 11 top universities in Malaysia. All the Malaysian Universities rank above the 301-350 rank in THE tables.
ARWU ranking 2019, on the other hand, has ranked only two Malaysian universities Universiti Malaya (UM) and Universiti Sains Malaysia (USM). The universities are ranked at 301-400 and 401-500 respectively.
Careers360 brings its subscribers the Top universities in Malaysia 2019 using league the three ranking tables of world university rankings published by the following three major ranking agencies this year.
Top Universities in Malaysia
S.no

University

QS Rank

THE Rank

ARWU Rank

2019

2018

2019

2018

2018

2017

1

Universiti Malaya (UM)

87

114

301–350

351–400

301-400

401-500

2

Universiti Kebangsaan Malaysia (UKM)

184

230

601–800

601–800

--

--

3

Universiti Putra Malaysia (UPM)

202

229

801–1000

601–800

--

--

4

Universiti Sains Malaysia (USM)

207

264

601–800

601–800

401-500

401-500

5

Universiti Teknologi Malaysia

228

253

601–800

601–800

--

--

6

UCSI University

481

--

--

--

--

--

7

Universiti Teknologi Petronas (Petronas)

521-530

601-650

601–800

601–800

--

--

8

Taylor's University

601-650

--

--

--

--

--

9

Universiti Utara Malaysia (UUM)

601-650

701-750

801–1000

1001+

--

--

10

International Islamic University Malaysia (IIUM)

651-700

701-750

--

--

--

--

11

Universiti Tenaga Nasional (UNITEN)

701-750

--

801–1000

801–1000

--

--

12

Universiti Teknologi MARA - UiTM

751-800

751-800

1001+

--

--

--

13

Multimedia University (MMU)

801-1000

--

--

--

--

--

14

Universiti Tunku Abdul Rahman (UTAR)

--

--

501–600

501–600

--

--

15

Universiti Malaysia Sarawak (UNIMAS)

--

--

1001+




--

--