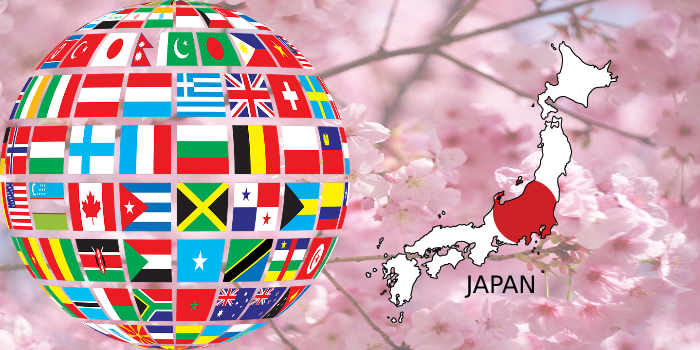 Top Universities in Japan 2018: Home to some of the world's finest technologies such as the bullet train, Japan boasts major accomplishments in automobiles, electronics, aerospace and green technologies among others and what lies behind all this innovation is inevitably its excellent higher education system. International students studying in Japan are drawn by its high standard of education and affordable tuition fee compared to what costs in other developed countries like the US and the UK.
With a target to attract more international intellects to its technology-driven educational endeavours, Japanese universities are doing all they can to make campus life easier for foreign students including the introduction of courses being taught partly or entirely in English. Along with University of Tokyo and Kyoto University, Top Universities in Japan 2018 also features 41 more universities. According to the QS ranks, 5 of the total 43 universities feature among the top 100 universities in the world.
According to the World University Ranking 2018 conducted by Times Higher Education, QS and ARWU, the two top-ranked universities in Japan are University of Tokyo and Kyoto University. They have dominated the other universities in all the rankings and are now ranked at 28 and 36 respectively by QS, and 24 and 35 by ARWU.
For the reference of the international student community, Careers360 has come up with a list of the top universities in Japan 2018, sorted out on the base of three major ranking platforms -Academic Ranking of World Universities (ARWU), Times Higher education (THE), and Quacquarelli Symonds (QS).
Top Universities in Japan 2018
S.No

University

QS

THE

ARWU

2018

2017

2018

2017

2017

2016

1

The University of Tokyo

28

34

46

39

24

20

2

Kyoto University

36

37

74

91

35

32

3

Tokyo Institute of Technology

56

56

251–300

251–300

151-200

201-300

4

Osaka University

63

63

201–250

251–300

101-150

96

5

Tohoku University

76

75

201–250

201–250

101-150

101-150

6

Nagoya University

116

115

301–350

301–350

84

72

7

Hokkaido University

122

130

401–500

401–500

151-200

151-200

8

Kyushu University

128

135

351–400

351–400

201-300

201-300

9

Keio University

192

216

601–800

601–800

301-400

301-400

10

Waseda University

203

201

601–800

601–800

 

401-500

11

University of Tsukuba

250

225

401–500

401–500

201-300

201-300

12

Hiroshima University

322

297

601–800

501–600

301-400

--

13

Kobe University

351

369

601–800

601–800

401-500

401-500

14

Tokyo Medical and Dental University (TMDU)

367

329

401–500

401–500

--

--

15

Hitotsubashi University

421-430

481-490

--

--

--

--

16

Chiba University

501-550

551-600

601–800

601–800

301-400

301-400

17

Okayama University

501-550

501-550

601–800

601–800

301-400

301-400

18

Yokohama City University

501-550

491-500

 

601–800

--

--

19

Kanazawa University

551-600

551-600

601–800

601–800

--

--

20

Kumamoto University

551-600

551-600

601–800

601–800

--

--

21

Nagasaki University

551-600

501-550

801–1000

601–800

--

--

22

Osaka City University

551-600

651-700

601–800

--

401-500

401-500

23

Tokyo University of Agriculture and Technology

551-600

551-600

601–800

601–800

--

--

24

Gifu University

651-700

651-700

801–1000

> 800

--

--

25

Kagoshima University

651-700

551-600

801–1000

--

--

--

26

Tokyo Metropolitan University

651-700

471-480

501–600

401–500

--

--

27

Niigata University

701-750

701+

801–1000

601–800

--

--

28

Osaka Prefecture University

701-750

651-700

801–1000

> 800

--

--

29

Sophia University

701-750

 

801–1000

> 800

--

--

30

Tokyo University of Science

701-750

701+

601–800

601–800

401-500

401-500

31

Gunma University

751-800

701+

--

> 800

--

--

32

Nagoya Institute of Technology (NIT)

751-800

 

801–1000

601–800

--

--

33

Yamaguchi University

751-800

701+

801–1000

> 800

--

--

34

Yokohama National University

751-800

701+

801–1000

> 800

--

--

35

Aoyama Gakuin University

801-1000

701+

--

--

--

--

36

Doshisha University

801-1000

701+

1001+

> 800

--

--

37

Kyushu Institute of Technology

801-1000

 

801–1000

> 800

--

--

38

Meiji University

801-1000

 

801–1000

> 800

--

--

39

Ochanomizu University

801-1000

701+

--

 

--

--

40

Ritsumeikan University

801-1000

701+

801–1000

> 800

--

--

41

Saitama University

801-1000

701+

801–1000

> 800

--

--

42

Shinshu University

801-1000

701+

801–1000

601–800

--

--

43

Tokai University

801-1000

701+

801–1000

> 800

--

--
Stay tuned to https://studyabroad.careers360.com/for more news and updates