Top Universities in Europe 2012
Outside UK, there are many universities that attract foreign students, especially Indians. We are providing the list of top Universities in Europe 2012 that has the list of the best universities in Belgium, France, Germany, Finland, Netherlands, Ireland, Sweden, Russia and Switzerland.
There were times when Indian students preferred going only to the US and UK for higher studies. But the recent trends show that they have begun flocking to universities in France, Germany, Ireland, Finland etc.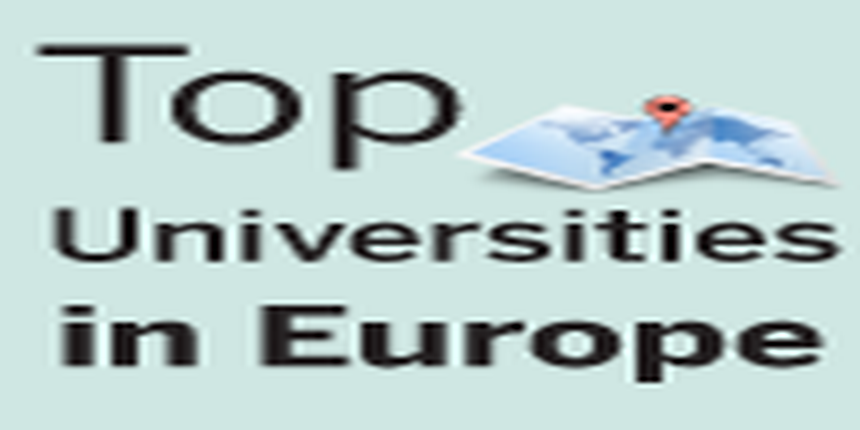 The top Universities in Europe 2012 rankings are done by Academic Ranking of World Universities (ARWU), Times Higher Education (THE) and QS World University Rankings. The rankings are made on the basis of various parameters and through global surveys. The top Universities in Europe 2012 rankings will help the students to develop a better viewpoint towards the universities in these European countries.


| | | | | |
| --- | --- | --- | --- | --- |
| Institutions | Country | ARWU Rank | THE Rank | QS Rank |
| Katholieke Universiteit Leuven | Belgium | - | 58 | 82 |
| Aarhus University | Denmark | 86 | 116 | 89 |
| University of Copenhagen | Denmark | 44 | 130 | 51 |
| University of Helsinki | Finland | 73 | 109 | 78 |
| École Polytechnique | France | - | 62 | 41 |
| Ecole Normale Superieure - Paris | France | 73 | 59 | 34 |
| Pierre and Marie Curie University - Paris 6 | France | 42 | 81 | 129 |
| University of Paris Sud (Paris 11) | France | 37 | 92 | 218 |
| Technical University Munich | Germany | 53 | - | 53 |
| University of Munich (Ludwig-Maximilians-Universität München) | Germany | 60 | 48 | 60 |
| University of Heidelberg | Germany | 62 | 78 | 55 |
| Georg-August-Universität Göttingen | Germany | - | 70 | 119 |
| University of Freiburg | Germany | 99 | - | 106 |
| Ghent University | Germany | 89 | 93 | 148 |
| Humboldt-Universität zu Berlin | Germany | - | 99 | 130 |
| Trinity College Dublin (TCD) | Ireland | - | 110 | 67 |
| Utrecht University | Netherlands | 53 | 67 | 85 |
| Leiden University | Netherlands | 73 | 64 | 75 |
| University of Amsterdam | Netherlands | - | 83 | 62 |
| Erasmus University Rotterdam | Netherlands | - | 72 | 99 |
| Delft University of Technology | Netherlands | - | 77 | 103 |
| University of Groningen | Netherlands | - | 89 | 109 |
| Wageningen University and Research Center | Netherlands | - | 70 | 161 |
| Moscow State University | Russia | 80 | - | 116 |
| Karolinska Institute | Sweden | 42 | 42 | - |
| Lund University | Sweden | - | 82 | 71 |
| Uppsala University | Sweden | 73 | 106 | 81 |
| University of Oslo | Norway | 67 | - | 111 |
| Stockholm University | Sweden | 81 | 117 | 171 |
| École Polytechnique Fédérale de Lausanne | Switzerland | - | 40 | 29 |
| Swiss Federal Institute of Technology Zurich | Switzerland | 23 | 12 | 13 |
| University of Basel | Switzerland | 85 | 142 | 121 |
| University of Geneva | Switzerland | 69 | 133 | 74 |
| University of Zurich | Switzerland | 59 | 89 | 90 |