Top Universities in Asia 2012
Asia has become one of the most desired higher education destinations for foreign students. Every year, a large number of students from across the world come to Asian countries such as China, India, Japan, Israel and Singapore to pursue higher studies. We are bringing you the list of top universities in Asia 2012 that includes the universities from India, China, Japan, Republic of Korea, Israel and Singapore.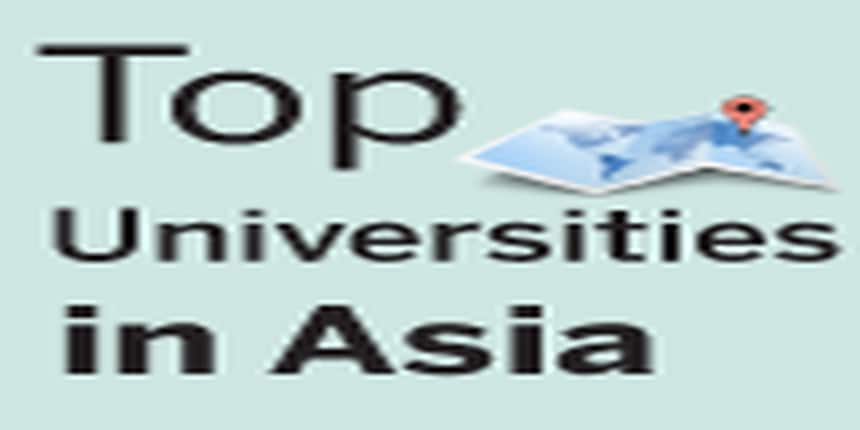 The top universities in Asia 2012 rankings have been done by three well reputed organizations- Times Higher Education (THE), Academic Ranking of World Universities (ARWU) and QS World University Rankings. The rankings have tried to incorporate the major subject areas in which the courses are provided by the universities. The top universities in Asia 2012 rankings help the students to know the best universities in the major Asian countries.


| | | | | |
| --- | --- | --- | --- | --- |
| Institutions | Country | ARWU Rank | THE Rank | QS Rank |
| Peking University | China | - | 46 | 44 |
| Tsinghua University | China | - | 52 | 48 |
| Kyoto University | Japan | 26 | 54 | 35 |
| Nagoya University | Japan | 96 | - | 86 |
| Osaka University | Japan | 83 | 147 | 50 |
| The University of Tokyo | Japan | 20 | 25 | 30 |
| Tohoku University | Japan | - | 137 | 75 |
| Tokyo Institute of Technology | Japan | - | 128 | 65 |
| Technion-Israel Institute of Technology | Israel | 78 | 193 | 220 |
| The Hebrew University of Jerusalem | Israel | 53 | 137 | 140 |
| Weizmann Institute of Science | Israel | 93 | - | - |
| Korea Advanced Institute of Science and Technology | Republic of Korea | - | 68 | 63 |
| Pohang University of Science and Technology | Republic of Korea | - | 50 | 97 |
| Seoul National University | Republic of Korea | - | 59 | 37 |
| Nanyang Technological University | Singapore | - | 86 | 47 |
| National University of Singapore | Singapore | - | 29 | 25 |

Indian Institutions in the Rankings


| | | | | |
| --- | --- | --- | --- | --- |
| Institutions | Country | ARWU Rank | THE Rank | QS Rank |
| Indian Institute of Technology, Delhi (IITD) | India |   |   | 212 |
| Indian Institute of Technology, Bombay (IITB) | India |   | 251-275 | 227 |
| Indian Institute of Technology, Kanpur (IITK) | India |   |   | 278 |
| Indian Institute of Technology, Madras (IITM) | India |   |   | 312 |
| Indian Institute of Technology, Kharagpur (IITKGP) | India |   | 226-250 | 349 |
| Indian Institute of Science, Bangalore (IISc) | India | 301-400 |   | - |
| Indian Institute of Technology, Roorkee (IITR) | India |   | 351-400 | 401-450 |