Top Business Schools for GMAT score 620-680

Top Business Schools for GMAT score 620-680 - The current class profile is a good indicator for the admission requirements in the following year. The Business schools are no exception to this rule, the current class profile in terms of GMAT score, work experience, GPA often indicates whether the aspirant has a chance.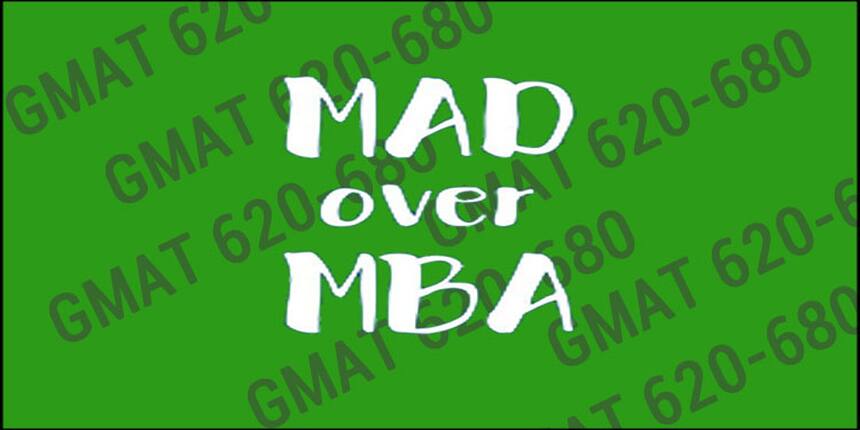 A GMAT score of 800 is a dream for all but not a reality for many. GMAT score trends have improved for all schools over the past few years. Looking at that trend, a predictive analysis can be done for the next sessions. We have listed a few schools from around the world who accepted a GMAT score between 620 and 680 for their class of 2017.
Business Schools for GMAT score 620-680: America
America is the hub of management education with more than half of the top 25 schools ranked according to THE rankings. The top institutes are California Institute of Technology, Massachusetts Institute of Technology, and the University of California Berkeley taking up three of the top five spots. Listed below are the American business schools for GMAT score 620-680.
Katz Graduate School of Business, University of Pittsburgh– GMAT Score Average 613
Ranked 37 in the USA, the Katz business school boasts of alumni like Kevin March, CFO & VP Texas Instruments, Kevin W. Sharer, CEO Amgen Inc., and Susan Arnold of The Folgers Coffee Company.
The present class profile is made up of 46% international students with students representing varied fields from Mathematics and Physics to Engineering. The average GMAT score of the present class is 613 with the range of 540–683. Katz also accepts GRE scores for its Full-time MBA programme. The GRE score of 155 Verbal, 158 Quantitative was accepted.
Fox School of business, Temple University– Median GMAT Score 640
The Philadelphia based Fox School of Business offers MBA programmes, Masters Degree programmes as well as PhD. With 34% international students, and a nearly perfect gender distribution, Fox School of Business has created a perfectly diverse class. The average GMAT score is 640 of the current class is 640 and the average GPA is 3.6. The current students have an average of 4 years of work experience. The Global MBA programme of Fox School of Business is a small class of approximately 50 students. The international exposure is well covered in their syllabus with the students required to travel to China or India for 2–3 week trip in both the years. 95% of the Fox MBA graduates secure cherished employment within 3 months of graduation.
Smeal College of Business, The Pennsylvania State University– Average GMAT Score 659          
"Our goal each year is to welcome an incoming class that represents a variety of perspectives and experiences. This diversity strengthens the culture and community at Smeal and enhances the learning environment. We're looking for intelligent, hardworking candidates with a story to tell; individuals who will make a great contribution to their classmates and the program." declares Carrie Marcinkevage, the Managing Director of, Penn State Smeal MBA.
The 57 member strength of the current class actually displays the diversity and culture that Carrie Marcinkevage speaks of. With 35% international students, and 30% women, Smeal accepts both GRE Test and GMAT for admission to their MBA programme. The average GMAT score is 659 with a mid 80% GMAT Range of 566–730; the course is within reach for a wide range of GMAT scores. The average GRE scores are 155 quantitative and 158 verbal. The average Smeal student also holds a work experience of 4.5 years and a GPA of 3.3.
Business Schools for GMAT score 620-680: Australia
Australia has some of the best business schools in the world. Melbourne Business School ranks 33 in the world rankings followed by University of Sydney, Monash University, and University of New South Wales.
University of New South Wales- AGSM MBA–GMAT score 630
The AGSM MBA current class profile has an average age of 29 years. The young professionals have scored an average GMAT of 630 as well. Having an average work experience of 6.5 years, the students come from a variety of undergraduate academic fields such as Engineering, Science and Technology, Business Administration, Arts, Economics and Commerce. The programme gives international exposure to the attendees as the class has 67% international students representing 17 countries.
Business Schools for GMAT score 620-680: Asia
With a number of universities having off-shore campuses in this part of the world, Asia is coming up as a hub for education. Top universities include INSEAD, NUS Business School.
The Chinese University of Hong Kong, MBA–GMAT score 634
Located in Asia's top financial and trading hub, The Chinese University of Hong Kong or CUHK offers a 12 month and a 16 month MBA. Having a truly diverse profile, the student profile is consists of people from all walks of the working spectrum. Banking & Finance / Investment / Asset Management and Technology / Information Technology / Telecommunications dominate the class with 23% and 21% of the students, there has been equal enthusiasm from the world of real estate, education and non-profit and logistics. The highest GMAT score for the previous class profile is 740, with the average students scoring 634.
Nanyang Business School, Singapore –Average GMAT Score 600+
 Nanyang Business School accepts a GMAT score of 600+, making it within reach for a big range of aspirants. It judges aspirants on their academic background, work experience, extracurricular interests and non-academic interests pursued. The university is featured among the top 20 best young universities in the world, has students from 20 nationalities, having an average of 6 years of work experience and an average age group of 28 years.  Nanyang Business School also requires a TOEFL score of at least 100IBT or IELTS score > 6.5 for students from countries where English was not the medium of instruction at UG level.
Business Schools for GMAT score 620-680: Europe
The top Business school in the world according to THE rankings is Saïd Business School, University of Oxford. Seven European business schools feature in the top 20 list. The next in line are Judge Business School (Cambridge University) and University College London.
Alliance Manchester Business School (MBS), University of Manchester, United Kingdom– Average GMAT Score 640
Manchester Business School offers MBA programs of duration 18 months. Students also have the option of completing the programme in 15 or 12 months. Manchester Business School employs a practical situation-based learning approach to its courses. Selecting just over 104 out of the total applicants of 498, MBS accepts both GMAT and GRE scores. With a record number of international students (92%) in the class of 2016, the learning approach of MBS ensures that students engage for a minimum of 600 hours in three consultancy projects. They are also required to complete a 10-week internship.  The median accepted GMAT score for MBS is 640, while the median work experience of the students is 6.4 years.
ESADE Business School, Ramon Llull University, Spain– Average GMAT Score 647
With predominantly an international crowd (96%), ESADE offers its MBA programme in Spanish and English or Catalan and English and all English. The current class profile of ESADE has a median GMAT score of 640 and a median work experience of 5 years. With 88% students employed after graduation, ESADE is one of the top schools in Europe as well. Out of the total applicants of 555, only 167 were accepted. ESADE has a Family Business Lab for students who will be eventually be inheriting their family businesses. Top employers are Amazon, Google, Deloitte, and BCG.
IMD Switzerland–Median GMAT Score 670
IMD offers a one-year intensive MBA programme at Switzerland. Diversity at its best with 44 nationalities in a class strength of 90 students, selected from 327 applicants. The class profile has a median work experience of 7 years, out of which 44% have experience in Start-up. Almost half of the class is made of Engineers (43%) and approximately 55 (62%) students of them have international exposure of more than three countries. Top employers include Accenture and Cisco among others.
Like the Zebra stripes, no two candidates are alike and aspirants with same scores have different personal academic and professional attributes which set them apart. Personal traits like leadership, ownership, team spirit, and analytical aptitude matter far more than GMAT scores. Good GMAT scores do matter but it is not the only thing that can ensure a seat in the top business schools.
Also, read:
Top Ten Business Schools for GMAT Score 680-700
Top 10 qualities of MBA aspirants: Elements to highlight in your application
Difference between CV and Resume: Basic guide for graduate applications