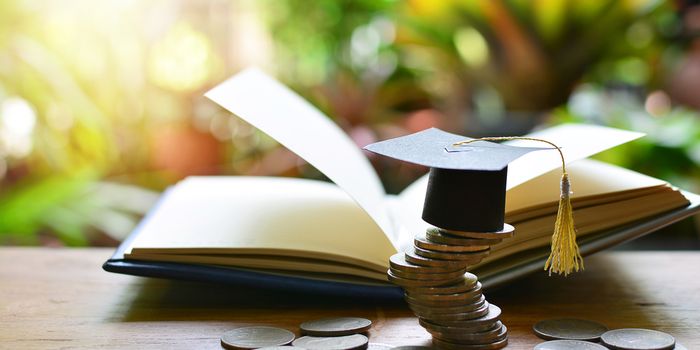 TOEFL Scholarship: ETS® had awarded a total amount of US$105,000 as TOEFL® scholarships to exceptional students in India who had proven their academic excellence in 2016. Candidates who aspired to study abroad could avail the TOEFL scholarship program. The TOEFL scholarship was designed to award TOEFL test takers for achieving academic excellence, exhibiting leadership skills, performing extracurricular activities and demonstrating English-communication proficiency. Test takers who applied for the TOEFL scholarship were required to be citizens of any one of the mentioned countries; Mainland China, India, Japan, Korea or Taiwan. The conducting body of TOEFL has ceased the policy of TOEFL scholarship. 
LATEST - Aspirants can check their TOEFL Result 2019 from here!
ETS, no longer provides the above-mentioned scholarship for Indian test takers; rather it has now devised a new concept of TOEFL 2019 Grants and Awards. Instead of TOEFL scholarship ETS and the TOEFL® Board started to sponsor 14 TOEFL Grants and Awards each year for work in:
Foreign or second language research, teaching or assessment

International higher education
The TOEFL Grants that are awarded to the eligible individuals are
English-language Researcher/Practitioner Grant Program

Small Grants for Doctoral Research in Second or Foreign Language Assessment

TOEFL Committee of Examiners Research Grant

TOEFL Committee of Examiners Grant Recipients
The other forms of Awards and Grants are as mentioned-
TOEFL Young Students Series (YSS) Research Grants
TOEFL Awards (by application)

TOEFL Awards (by nomination)

TOEFL Award (applications reviewed by TESOL as part of conference proposal process)

TESOL Awards and Grants
*Source- Official website
Do grantees decide how to use the money?
Grantees decide how the money should be used provided that the specified research study is successfully completed.
Please note that due to the United States and the European Union governmental sanctions, ETS may not be able to make payments to individuals or organizations in certain countries. The specific countries are determined by the U.S. and European Union governmental agencies and are subject to change. If one's application is from one of these countries, he/she may be notified that his/her application could not be considered for a TOEFL Grant or Award at this time.
TOEFL 2019 is conducted more than 50 times over a period of 12 months at 4500 test centres in 165 countries worldwide. The exam is usually taken on Saturdays and Sundays for candidates' convenience. The allotment of the TOEFL test dates 2019 depends on the availability of seat on that date and chosen location. The syllabus for TOEFL 2019 will cover four sections, namely, Listening, Reading, Speaking and Writing. The test pattern of TOEFL 2019 is such that the test takers get a total of four and a half hours to complete the test.
Questions related to TOEFL