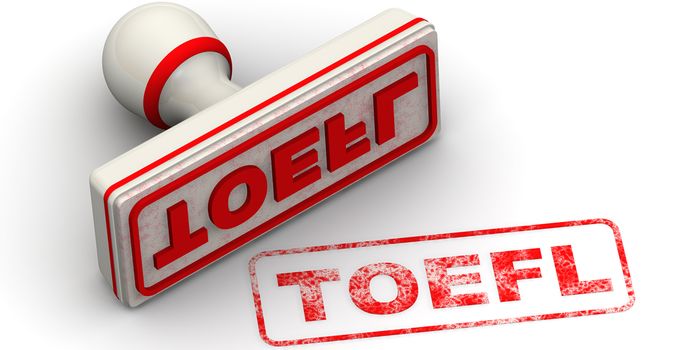 TOEFL Sample Paper: The Test of English as a Foreign Language (TOEFL®) conducting body, Educational Testing Service (ETS®) have prepared and released the TOEFL sample papers for the prospective test takers. ETS offers a variety of practice materials to help the candidates prepare for the TOEFL iBT® test and build their English proficiency. The TOEFL sample paper aids in understanding how the TOEFL iBT test is structured and formatted. Interested candidates can find the TOEFL sample paper on this page. The sample paper covers all the required elements of the exam, including the sections and the practice tests.

LATEST - Aspirants can check their TOEFL Result 2018 from here!
All about TOEFL:
TOEFL is a test conducted to evaluate a candidate's English language proficiency. The test is taken by people whose native language is not English. More than 10,000 colleges, agencies and other institutions in over 130 countries accept TOEFL scores and TOEFL is conducted for more than 50 times a year at 4500 test centres in 165 countries worldwide. There are basically two formats of TOEFL- TOEFL iBT (Internet-based test) and TOEFL PBT (Paper-based test). A candidate may retake a test as many times required. But one cannot appear for the test within 12 hrs of the previous exam taken. So, a candidate can opt for TOEFL Registration 2018 for a retake depending on his/her previous TOEFL Test Dates.
There are four sections in TOEFL Test 2018. They are- Listening, Reading, Speaking, and Writing. Candidates receive individual scores for each section along with the overall TOEFL result. The pattern of TOEFL test is such that candidates are evaluated on the combination of all the parameters included in the TOEFL Syllabus, such as:
a) Read, listen and then speak in response to a question
b) Listen and then speak in response to a question
c) Read, listen and then write in response to a question
Below we have explained all four TOEFL Sections:
TOEFL Listening: The listening section involves listening to academic lectures, classroom discussions, conversations, and answering questions. The candidates need to be alert and active in the TOEFL listening section as they will have to later answer questions from the same section.
TOEFL Reading: According to the TOEFL syllabus, the reading section comprises reading three or four passages from school textbooks and answering questions pertaining to it. Students can prepare this section by practising reading passages from books or papers. The test includes passages which can be from anywhere. The reading section checks the reading ability of the candidate.
TOEFL Speaking: While in the speaking section, as per the TOEFL Syllabus, candidates are asked to express their opinion on certain topics. They have to speak based on the listening and reading tasks. Here the candidate's understanding ability is tested. Basically, candidates are required to explain what they have just read.
TOEFL Writing: In this section, candidates are required to write essay responses based on Reading and Listening tasks. Post which, candidates also have to support their answer or opinion in writing. To crack this section, the test taker must be well informed.
TOEFL takes a total of about four and a half hours to complete. It is imperative to understand the exam pattern of TOEFL thoroughly so that the prospective test takers can plan their preparation likewise. The table mentioned below projects the exam pattern of TOEFL exam.
| | | | |
| --- | --- | --- | --- |
| Section | Questions | Time Limit | Tasks |
| Reading | 36–56 questions | 60–80 minutes | Read 3 or 4 passages from academic texts and answer questions. |
| Listening | 34–51 questions | 60–90 minutes | Listen to lectures, classroom discussions and conversations, answer questions. |
| Speaking | 6 tasks | 20 minutes | Express an opinion on a familiar topic; speak based on reading and listening tasks. |
| Writing | 2 tasks | 50 minutes | Write essay responses based on reading and listening tasks; support an opinion in writing. |
The TOEFL sample paper provided for free download here is based on all the four sections- Listening, Reading, Speaking and Writing.
Since March 2013, the Listening and Speaking sections of the TOEFL iBT test include other native-speaker English accents in addition to accents from North America. Candidates might hear accents from the United Kingdom, New Zealand or Australia. 
Other organisations that accept TOEFL scores are as the following:- 
Immigration departments use them to issue residential and work visas.
Medical and licensing agencies use TOEFL scores for professional certification purposes.
Individuals use them to measure their progress in learning English.
Questions related to TOEFL