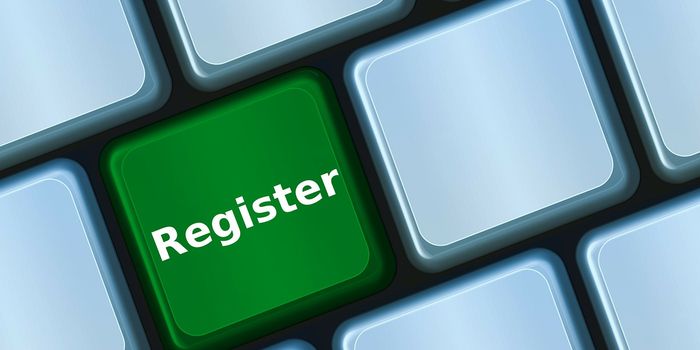 TOEFL Registration 2018: ETS® administers the process of TOEFL 2018 test registration for candidates who wish to appear for TOEFL® exam. There are four avenues for TOEFL test registration 2018, namely online, via mail, by phone and in person at the TOEFL test registration centre 2018. There are various test centres available worldwide for the registration of TOEFL 2018. Any aspiring candidate, first needs to decide on the location/centre for the exam; as the availability of TOEFL test dates 2018 depends on the test centre. Careers360, through this article, assists the candidates to check all the relevant information of TOEFL Registration 2018 such as registration dates, fees and the complete procedure.
What is the process of TOEFL 2018 registration?
Following are some of the vital points to remember if one wishes to register for TOEFL 2018 online:
TOEFL 2018 test online registration can be done 24 hrs a day, seven days a week. However, the registration of TOEFL 2018 closes seven (7) days prior to the TOEFL test date.

TOEFL 2018 registration will close three days before the chosen test date (not including the day of the test) with a late fee of US$ 40.

Candidates can complete the payment process by paying the application fee of TOEFL 2018 using a credit/debit card: American Express, Discover, JCB, MasterCard or VISA. One can also use his/her PayPal® account, or an electronic check (e-check) if one has a bank account in the United States or its territories.

Registration Fee- The registration fee of TOEFL for Indian candidates is US$ 180.
Candidates can read and explore all the ways by which they can complete the TOEFL registration 2018:-
TOEFL Registration 2018- Online
Step 1. Sign up
Candidates must sign up to begin the registration process. They must make sure the name they use while registering matches the ID that they are planning to carry on the test day. Candidates need to create their profile by filling in required information and thus creating username and password.
Step 2. Schedule test
Once all the information is filled, candidates will see a confirmation reflecting information they submitted earlier. After this, students can log in with their username and password. The home page displays. My Tests, Click 'Register for a test'. Click 'TOEFL Test' and proceed, do go through the information shared in screen before clicking 'I Agree.
Step 3. Confirm
The next page will ask the applicants to select a date convenient to take the test. Candidates can confirm their registration once they get their desired test date and centre. Students can choose up to four universities to send their TOEFL scores. If they wish to add more institutes, they can do so by paying additional price of US$20 each.
Browser requirements
Mac® users: The TOEFL® registration system is not compatible with Safari®. One must use Google Chrome™ or Mozilla Firefox®.
Windows® users: Candidates should use Internet Explorer®, Google Chrome or Mozilla Firefox with Windows 7 operating system or higher.
For best results, candidates should ensure that the browser is updated to the most current version before registering for the test.
*Source TOEFL official website
What are the Identification Requirements of TOEFL Registration 2018?
While applying for TOEFL test 2018, one is required to provide a valid ID which should meet the following requirements:
Each ID document should-
be an original document; photocopied documents will not be accepted and documents cannot be presented on a mobile phone or any other electronic devices

be a government-issued national/state/province identity card that is issued and recognised by the country where the candidate belongs to

be valid; expired documents (bearing expiration dates that have passed) will not be accepted.

include the full name of the aspiring test taker which should exactly match the name on the ID document used to register, excluding accents or diacritical marks

include a recent, recognisable photograph

include your signature (the name on the ID and the signature name must match)
Acceptable Primary ID Documents for the TOEFL test centres 2018 of India-
Prospective test takers must present a valid passport with name, photograph and signature as printed on the produced primary ID. There are no exceptions to this policy.
Click here for the online TOEFL Registration 2018
TOEFL Registration 2018 - By Mail
For TOEFL registration 2018 by mail, candidates need to abide by the points provided below:
Download and fill the TOEFL 2018 Registration Form (available in PDF).

Black/Blue pen ink should used to fill the TOEFL 2018 registration/application form.

Choose one of the payment methods listed in the form.

Send the form with your payment to the address mentioned on the form or to your Regional Registration Center.

Forms must be received at least four weeks before your test date.

If you do not receive a confirmation, call the location where you mailed your paperwork — at least three business days before your registration deadline.

If you register by mail, you will need to enter certain codes manually that are input automatically online.
Click here or download Offline TOEFL Application Form
TOEFL 2018 Registration- By Phone
Aspirants who plan to register for TOEFL by phone should call the TOEFL Regional Registration Center. The payment mode remains the same as that of online registration. TOEFL test registration 2018 closes seven days prior to the selected test date. However, for late registration, the phone lines close at 5 pm local time on a business day before the test and has a late fee of an additional US$ 40.
Registration of TOEFL 2018- In Person
Candidates may even choose to register for the TOEFL 2018 test in person. In some areas/parts, one can purchase TOEFL registration 2018 vouchers with local currency and/or register in person at a master TOEFL iBT Resource Center. Candidates can even use a TOEFL registration 2018 voucher online from any computer or on the phone as an alternative option. The clause for TOEFL test registration 2018 in terms of a deadline and late registration are same as that for online registration.
Kindly note: According to the TOEFL 2018 registration, candidates must intimate the officials via mail about any disabilities or health-related needs that require them to bring equipment, beverages or snacks to the testing room, take extra or extended breaks, or require another accommodation. Candidates need to follow the accommodations request procedures until it gets confirmed.

ETS does not prescribe any specific eligiblity criteria for TOEFL as such, but aspirants who want to study abroad, should be aware about the requirements of the desired universities/ organisations as each institute prescribe their own TOEFL score requirement. TOEFL Result can be checked online after 10 days from the test date and can download the same after 13 days. One must have the identification details handy while checking the TOEFL 2018 scores. Candidates can choose to retake the test if he/she is not satisfied with the received score by going through the TOEFL registration 2018 process.
There are four sections/modules in TOEFL Syllabus 2018, namely, Reading, Listening, Speaking, and Writing. The TOEFL Test pattern 2018 is such that candidates are required to prepare for all the mentioned sections. Interested candidates can check the pattern of the test in the TOEFL sample paper.
Educational Testing Service (ETS) conducts TOEFL 2018 test to evaluate a candidate's English language skills; moreover, it is recognized by more than 10,000 colleges, universities and organizations across 130 countries, including Australia, Canada, the UK and the United States. TOEFL is conducted more than 50 times a year at 4500 test centres in 165 countries worldwide. Most candidates, across the globe applies for the Internet-based TOEFL test.
Also read,
TOEFL sample paper
TOEFL Practice Papers
Questions related to TOEFL