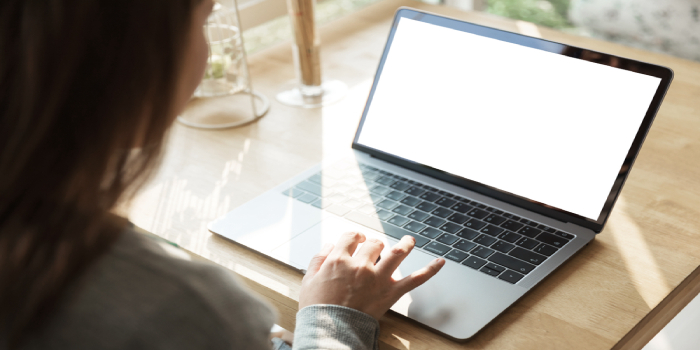 TOEFL Preparation Tips - Being one of the most widely accepted English Language proficiency tests, TOEFL is taken by candidates whose native language is not English. The test conducted by ETS (Educational Testing Service) measures candidates' ability to understand and use English at a university level. It assesses how successfully the candidate can integrate his reading, writing, listening and speaking skills to perform academic tasks. The total duration of the TOEFL test is around four and half hours and the minimum being 3 hours 10 minutes.
Preparation Tips of TOEFL
Being a TOEFL applicant there could be many questions in your mind, like:
How difficult is the test?
How do I prepare for it?
How to maximize TOEFL 2018 performance in terms of scoring?
What kind of resources should I refer to?
 With TOEFL preparation tips, one can not only meet his/her score requirements but also improve the English language proficiency in a holistic manner.
As already mentioned, there are four sections in TOEFL- Listening, Reading, Speaking, and Writing which evaluate the basic English communication skills of an aspirant. Before understanding the TOEFL tips, candidates need to thorough with the TOEFL Test Pattern:
The test pattern of TOEFL 2018
| | | | |
| --- | --- | --- | --- |
| Section | Time Limit | Questions | Tasks |
| Reading | 60–80 minutes | 36–56 questions | Read 3 or 4 passages from academic texts and answer questions. |
| Listening | 60–90 minutes | 34–51 questions | Listen to lectures, classroom discussions and conversations, answer questions. |
| Speaking | 20 minutes | 6 tasks | Express an opinion on a familiar topic; speak based on reading and listening tasks. |
| Writing | 50 minutes | 2 tasks | Write essay responses based on reading and listening tasks; support an opinion in writing. |
In this article of TOEFL preparation tips, each module is described elaborately -Listening, Reading, Writing and Speaking separately to provide assistance to help improve the performance of prospective test takers.
TOEFL Preparation Tips for Listening Section-
In this section, test takers will be asked to listen to lectures, discussions and conversation in English. It tests the ability to comprehend native English in an academic environment. This component usually covers more than 50 questions. Candidates will first be asked to listen to a recorded conversation, which will be followed up with a series of questions regarding the same.
Points to Remember: TOEFL preparation tips for the Listening section-
A. Listen to Broadcasts: One of the easy ways to prepare for this test is by listening to discussions and debates on television.  Broadcasts over the radio are very helpful as the test will also be along the same lines. An interesting method is to watch English cinema as that is where the conversations are most general and fluent. Of course, you can also watch English documentaries and feature shows.

B. Make notes: Making notes is an important aspect of listening practice. Write down whatever you think is important and always make sure that you understand what you write down.

C. Accent comfort: Build a comfort level with the foreign accent. The accent of native English speakers is usually fast and smooth. It might be difficult for you to grasp the conversation in the beginning but with more listening practice you should be able to enhance your comfort with the language.
TOEFL Preparation Tips for Reading Section-
In the reading section, candidates will be asked to read three to four passages from academic texts and answer questions. The reading exercise will be followed by 30 to 50 questions based on the given excerpts. One of the important skills that will be tested here is the candidate's ability to observe and analyze the text to present appropriate answers and arguments.
Points to Remember: TOEFL preparation tips for the Reading Section-
A. Read English articles: The best way to improve your reading skills is by reading newspapers, magazines, articles etc in English. They help a lot in building your vocabulary

B. Practice grammar: Since the purpose of the exam is to test your vocabulary skills, you should make sure that your knowledge of grammar rules is updated. If you are worried about poor grammar, then the best trick is to practice grammar like you practice mathematics. Work on the prepositions, tenses and voices and articles as they form the base of grammar.

C. Practice comprehensions: The reading section is loosely based on comprehension, you are required to choose and summarize sentences that best describe the passages and the questions asked. In that case, it helps to practice comprehensions. Practising comprehension will not only help you crack the contents of the exam, it will also make you efficient and fast.  
TOEFL Preparation Tips for Speaking Section-
The speaking section consists of six tasks which involve expressing candidates' opinion and placing their arguments on a specific topic. What is interesting here is that one also has to present a speech based on the listening and reading parts.
Points to Remember: TOEFL preparation tips for the Speaking test-
A. Practice speaking: If you are somebody who is not so comfortable speaking in public or shy away from conversing in English, then you should practise for the TOEFL speaking test. This is one of the best exercises when it comes to practising for the speaking test.

B. Record: It always helps to record your voice.  Whenever you are reading something say, an article or story, make it a point to record the same over a tape recorder. Listen to your speech after the exercise is complete. Do you think you can improve? Are you going too fast? Are your pronunciations correct? Recording a statement can take your practice a few notches higher. It does not just improve your speaking skills, it also helps in making your reading skills better by making you more observant.
C. Knowledge: The speaking test does not just let you speak on a random topic. It proposes a topic of relevance for the speaker. In addition, the speaker is also asked to speak on topics based on the reading and listening section. Hence, spontaneity and alertness are the two main skills that you have to work on. Also, remember to add value to what you are speaking. Your speech or argument should carry weight.
TOEFL Preparation tips for Writing Section-
Consisting of two tasks, this section involves writing essay responses based on reading and listening tasks. Besides, the examiner will also propose an idea on which test takers have to form their own opinion and write an argumentative essay.
Points to Remember: TOEFL preparation tips for the Writing test-
A. Read: Yes, reading is a very important factor in the preparation of the writing section. Again, you can read newspapers and valuable articles. Remember, the more you read, the more knowledge you gain which can eventually be exercised in your writing section.

B. Make notes: Making notes is a very important aspect of preparing for TOEFL writing test. Make notes while you are reading and even when watching discussions and debates on television. You can especially make valuable notes from debates.

C. Research: Research is mandatory if you are preparing for TOEFL. Since you are also required to express your opinion, it is best to know the arguments in favour and against any given recent topics.
Some additional TOEFL Preparation Tips-
Before preparing for TOEFL, candidates need to find the TOEFL score requirements to apply in universities of their choice.

Solving several practice tests. One can go online and take as many practise test as possible. The official practice test prepared by ETS renders candidates the experience of taking the real TOEFL iBT test (https://toeflpractice.ets.org). Applicants will be able to review and answer authentic test questions and obtain scores within 24 hours, with performance feedback on all the four skill sets measured on the test day, namely Reading, Listening, Speaking and Writing.

All the mock tests/practice tests should be timed. One needs to keep a close watch on the time taken to solve the sections.

Working on typing skills. Speed is one of the most important aspects of the TOEFL test. 

It is ideal to practice on the QWERTY keyboard, as the same is offered during the test. This will help candidates to get familiarised with the keyboard and not hamper the speed.

For any doubt related to test pattern, dates, rules, and regulations candidates should always refer to the official TOEFL website.
Click here to download TOEFL sample papers
Read more,
IELTS and TOEFL: Know the advantages
MBA Scholarships for Indian students in the USA
Questions related to TOEFL