TOEFL 2018: "Work to fill in the gaps between where you are now, and where you want to be", says Executive Director, TOEFL Program
TOEFL® test is one of the well-known English proficiency tests used by universities and organizations for admission to academic programmes as well as for immigration visas to a few countries like Australia and NewZealand. Careers 360 spoke to Jennifer Brown, Executive Director, TOEFL® Program about the features of TOEFL® test. She shares a few suggestions for the aspirants.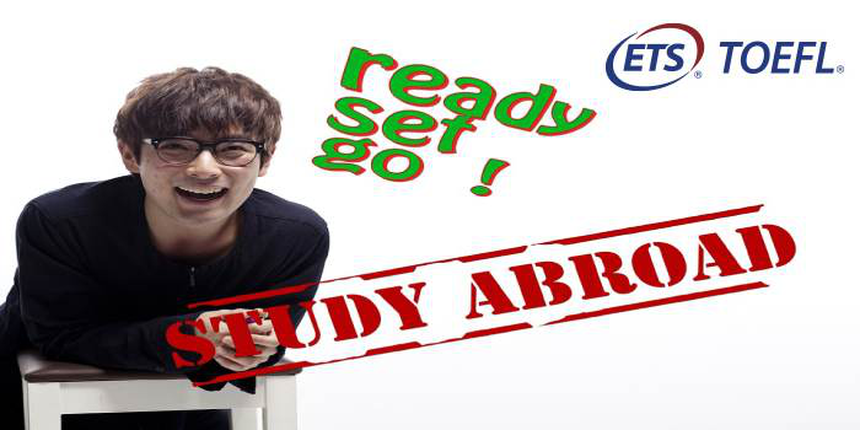 1. What makes TOEFL the best test for students aspiring to study abroad?
Being able to show your English ability is an absolute must if you are thinking about studying abroad at an English-language university. And it's essential for careers success as well, as employers today are seeking graduates with sound communication skills in addition to field-specific knowledge. ETS's TOEFL® test is the most widely respected English-language test in the world, recognized by more than 10,000 colleges, universities and agencies in more than 130 countries. It is the best choice for you to prove your English proficiency to gain access to your desired institutional program – such as life sciences, engineering, business, IT or social sciences – and can open doors to a great career in your chosen field.
The TOEFL test measures your ability to communicate in English, specifically in an academic setting. Students can use their TOEFL scores to apply for both traditional overseas study destinations such as Australia, Canada, Britain and America, as well as increasingly popular destinations, such as Hong Kong, Japan, New Zealand and France. In addition, TOEFL scores can be used to apply for immigration visas for countries such as Australia and New Zealand. All in all, there's simply no better way for students to demonstrate their English-language proficiency and gain access to the future they envision.
2. What are the new additions to the revised TOEFL paper delivered test? How different is it from the TOEFL iBT?
The revised TOEFL® Paper-delivered Test is only offered in locations where testing via the internet is not available. This new test is actually more similar to the TOEFL iBT® test than the previous TOEFL paper-based test. The new test has three sections: Reading, Listening, and Writing, with the same types of questions as the TOEFL iBT test, but in a paper format. Like the previous TOEFL paper-based test, there is no Speaking section. The three sections will each be scored on a 0-30 point scale, like the sections on the TOEFL iBT test.
3. What are the criteria to evaluate the speaking test in TOEFL?
The Speaking section is scored holistically, based on 3 main criteria: delivery, language use, and topic development. The full scoring guide can be found here: https://www.ets.org/s/toefl/pdf/toefl_speaking_rubrics.pdf.
4. As English is the language of instruction in most schools in India, what do you think should be the strategy for preparation for students in India?
Everyone has something to gain from proper preparation, even those who are proficient in English. At the very least, there are lots of free resources that will help you learn how to navigate the four sections of the test and what to expect on test day. This helps reduce anxiety and increase confidence on test day. But there's so much more that can help you feel prepared to show your best. Access free test prep, tips and planning materials at https://www.toeflgoanywhere.org/toefl-practice#free-preparation-resources. ETS offers a free course that runs regularly on Edx.org. Over 600,000 students have taken the self-paced course, which has received an average rating of 4.5 out of 5 stars. It's a great opportunity for you to prepare for the test that can open doors to benefits that can expand and improve the world.
5. Any particular area that students in India should concentrate on?
The best way to prepare is unique to each person, not each country. ETS's advice for anyone is to identify where you may have skills gaps and concentrate on developing those skills. Work to fill in the gaps between where you are now, and where you want to be. Not sure where your gaps are? No problem. ETS has lots of resources to help you identify them. Read on to learn more.
6. What are the best ways to prepare for the TOEFL test?
ETS has an abundance resources to help you become familiar with the format of the test, the skills the test measures, and the types of questions you'll come across. Resources are available in multiple formats, such as paper and online, because people learn in different ways. Throughout the preparation process, you can learn where your skills gaps are and how to fill them. Here are three of our favourites:
TOEFL Practice Online is the only official practice test that gives you the experience of taking the real TOEFL iBT test. You will be able to review and answer authentic test questions and receive scores within 24 hours, with performance feedback on all 4 skills measured on the test — reading, listening, speaking and writing. You can take the practice test at home, at school or wherever there is an Internet connection with sufficient bandwidth — 24 hours a day, 7 days a week. Each volume has a different set of questions, so you can practice a few times to prepare for success on the test.

TOEFL® Test Preparation: The Insider's Guide is a free course on edX.org. The course covers all four sections of the test. During the part of the course where the Speaking and Writing test sections are addressed, you can complete the practice questions to have your answers scored and receive a scaled-score range to tell you how you've done. It is self-paced, so you can join at any time from now through January 17, 2018, and go through the course at a pace convenient for you. What's more, discussion boards mean you can chat with TOEFL test developers and students from all over the world. If you miss the current course, don't worry; registration for the next one begins the following day.

The Official Guide is the only authentic TOEFL test preparation guide created by ETS, the company that makes the test. This guide gives you all the tips, some practice exercises and skill-building methods to get you up to speed for the TOEFL test. Inside the 4th edition of the Official Guide are 3 real, full-length practice tests, plus hundreds of valuable tips.
Check out toeflgoanywhere.org for more about test preparation materials.
7.  What advice do you have for brushing up on a particular skill?
In addition to the aforementioned prep materials, ETS has some tips for practising all four skills on the TOEFL iBT test.
Listening: Listen to music, online broadcasts, radio, television and movies in English. The more you listen, the more you will understand vocabulary and expressions. Music helps you acquire the rhythm and stress patterns of spoken English. Listen closely to the words.

Reading: Summarize and paraphrase reading passages. Use outlines to assist in organizing your ideas. Practice reading to improve your comprehension. Become familiar with reading and answering questions on a computer screen as this is the format used for the TOEFL iBT test.

Speaking: Read a short article from a newspaper or magazine about. Give a one-minute oral summary of the article. Express your opinion regarding the article. Do you agree or disagree with the content presented? If there is a problem discussed, outline a solution. Practice pronunciation. Speak slowly, annunciating every syllable. Find a speaking partner. The more occasions you have to speak English, the more familiar and comfortable you will become.

Writing: Watch your favourite television show. Write a summary of the episode. Explain the television program, the way it made you feel, and how it was similar or different from past episodes. Have a family member read your essay.
8. Any last words of wisdom?
After taking advantage of the free resources of TOEFL and official test prep while preparing for the test, the most important things test takers can do in the hours leading up to the test is get a good night's sleep, eat a balanced breakfast and arrive at the test center on time with the same acceptable, valid form of identification they used when they registered for the test.
Now you should have a good understanding of the TOEFL test. If you plan to study abroad, broaden your horizons, and develop your future career, take the TOEFL test as the first step towards achieving your dream.
Also read,
English Language Proficiency Score for Engineering programmes