Thinking of pursuing medicine abroad? Here are the pros and cons
The tough competition to gain admission in a medical college in India force medical aspirants to go abroad. What are the pros and cons of studying and practicing medicine abroad? This article brings to you the positives and negatives of practicing medicine and licensing abroad. So, read the article before you decide on going abroad for practicing medicine.

Studying medicine opens up career options all over the world, though every country has varying criteria to be satisfied before they allow international medical graduates to pursue the profession on its soil.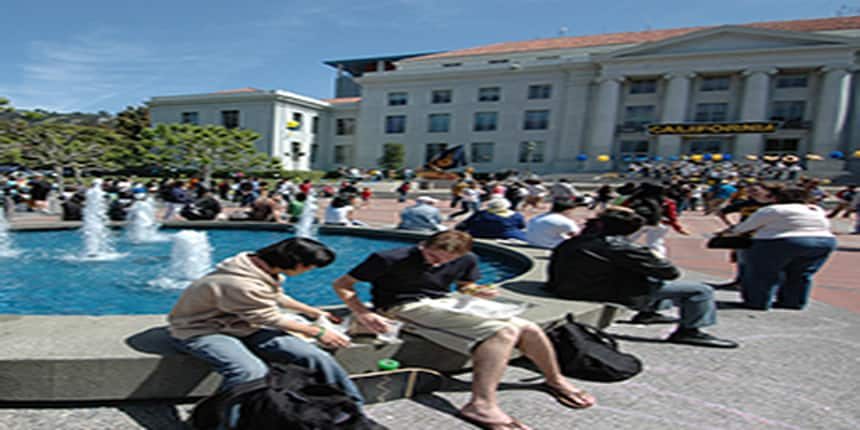 The prime reasons for pursuing medicine abroad is the unavailability of seats in one's country due to high competition and the cost of study. Students compare tuition fee in their home country, facilities and exposure they would have access to vis-à-vis a foreign country.  For Dr. Pankaj Sharma, Anesthetic and Critical Care registrar at Queen's and King George Hospital London (NHS), studying at Yerevan State Medical University, Armenia, it was a combination of all the above reasons. His yearnings for a cross-cultural experience while getting quality education abroad weighed heavily against the limited scope of learning offered by medical colleges in India.
Positives: A structured approach
Dr. Pradeep Subudhi wanted to be a Clinical Microbiologist, so after his MD in Microbiology from Madras Medical College in Chennai, he chose the United Kingdom for his specialist training. He found that the five-year Higher Specialist training in Medical Microbiology & Virology at Manchester, UK will give him a good insight into understanding diagnosis and management of infectious diseases and providing advice on infection control. "Microbiologists in India are not used to taking queries and calls from doctors in the hospitals regarding infection management and prevention. Whereas in the UK, the medical microbiologists are involved in drawing up antibiotic guidelines, infection management, do antibiotic ward rounds, participate in multidisciplinary team meetings, infection control programme," he said. These three aspects of microbiology are a part of training  unlike India where the program is more confined to laboratory and teaching; and the clinical component is much less.
Exposure to a range of diseases
Apart from broadening of horizons, a very important aspect of studying medicine abroad is the exposure to a wider variety of illnesses. Globally acclaimed medical schools encourage international clinical rotations giving their students opportunities for understanding issues and treating conditions which wouldn't be possible in one country alone. Students in the UK are often seen visiting tropical countries like India and Peru to observe diseases like lymphatic filariasis, dengue and yellow fever which are uncommon in the temperate climate.
Armed with extremely good faculty, the international medical schools are often well programmed and provide more hands-on experience to the candidates. The added advantage of learning and understanding a new language and culture with first-hand exposure to the concept of self-reliance goes a long way in shaping the future of a doctor. For Dr. Sharma, it took some time for fluency in Armenian to become his forte.
The emphasis on clinical aspects and their stake in patient care are what Dr. Subudhi found satisfying. "It is extremely satisfying to practice in the UK as there are good evidence-based practice and good guidelines to follow and an extremely competent multi-disciplinary team approach to patient management," said Dr. Subudhi who is now a Consultant Microbiologist at Royal Bolton Hospital, Farnworth.
Negatives: Re-entry norms
The drawback of being an International Medical Graduate (IMG) is the stringent re-entry norms in one's domicile country. "It is a tedious process to apply for practising license in India. Foreign Medical Graduates Examination conducted by the National Board of Examinations is a tough exam to clear with approximately 70–80% of the candidates failing to clear it," says Dr. Sharma. In the UK, the practising license exam for IMGs is quite tough. "To be eligible to apply for a Consultant Clinical Microbiology positions in the UK, students are required to take FRCPath, a two-part exam from the Royal College of Pathologists," says Dr. Subudhi.
Grading systems
Grading systems for medical exams often vary within the same country. Different countries and on a number of occasions, different schools follow different systems to grade their medical graduates. Few of the grading systems are Pass-fail, Honors-Pass-fail, Honors-High Pass- Pass-Fail, Numerical Grade, and Letter Grade. With different grading systems, it becomes difficult comparing students from across countries.
Tough practising license exams
Every country has its own exam for issuing practicing license for IMGs. For example, the United States Medical Licensing Examination (USMLE) has three steps. To begin with, the medical school should be listed in the World Directory of Medical Schools. 
In the UK, to obtain a licence, the aspirants have to appear for Professional and Linguistic Assessments Board. 
Australian licensing process for IMGs outlines three main assessment pathways: Competent Authority (CA) pathway, Standard pathway (including the current AMC examination and a new workplace-based assessment pathway) and Specialist pathways for all specialties including general practice. The other tests are listed in Table 1.
Entrance test or not, the field of medicine demands immense hard work and patience. Studying medicine abroad has its own merits and demerits which can only be compared on an individual basis. The aspirants should have clarity regarding why they want to work abroad, and the role they want to perform.  
Stay tuned to studyabroad.careers360.com for more articles and interviews