Studying in a Foreign Country

There are many challenges in studying in a foreign country as you will get culture shock many a time. Here's how Sajitha Veettilakath, an Indian studying Business Administration in the United States, described cultural adjustment. "I was in a quandary whether I should change my accent abroad. I wanted to fit in and be understood. I realised I could adjust myself to be better understood, make friends and find a job while remaining true to myself as an Indian."  Sajitha struggled for months to understand the culture of her host country and frequently wondered why so many things she had learnt in her life suddenly did not 'work' the same way.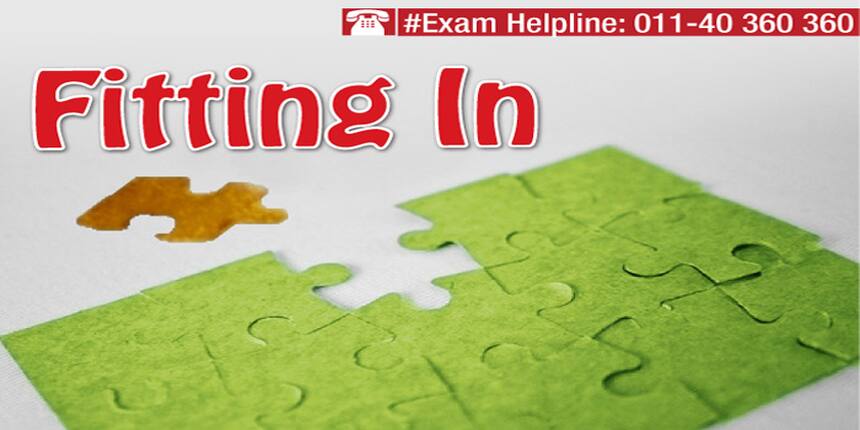 Being away from home
When we live away from home, we are confronted daily with situations that challenge everything that we have been socialised to believe is the 'right' way. A way of approaching professors in India, for example, does not have the same effect abroad. The approach to get good grades in India could result in failing grades abroad.
So we want to fit in, be accepted, understand how to be successful, get good grades, and enjoy our lives and careers. But then the challenge is to be able to do all that with the understanding that we might still often feel like 'outsiders' or 'foreigners'.


"There is no formula to fit in, other than a continuous process of cultural adjustment"
Finding balance
How do we balance our enthusiasm for fitting in while retaining our cultural identity while studying in a foreign country? There is no formula other than a continuous process of cultural adjustment. We may begin by thinking of our own identity and the identity we are likely to be slipping into in the foreign land. Where does our identity overlap or conflict? What kind of stereotypes do you think people of the host nation have of your country or culture?
We must be open to exploring ourselves and other's identity when we are abroad to dispel myths and stereotypes. After all, we do not like others interacting with us based on stereotypes.
After interacting with the people of the host country, we may realise the truth or falsehood in our stereotypes. We may also come to know where our values differ or converge with the locals. And we may have a better idea as to where we need to adjust to be successful without losing our identity. 
Calling home
Remaining true to one's cultural identity in a foreign country often requires simple things like staying in touch with family and friends back home, finding people to speak your native language with, finding ways to cook your favourite foods, watching TV or listening to radio in your language, observing your cultural holidays, and dressing in your ethnic clothes from time-to-time. It is also important to not let go of any opportunity to educate people around you about your country and culture.
Leave an impression
Studying abroad offers you some opportunities that you would not have in your home country. Get involved in your college's international student affairs or global clubs on campus. These can open doors to meeting other students and influential members of the campus, such as deans, principals, and CEOs. You can leave an impression – by showcasing your understanding of local ways while being true to who you are.