Study Law Abroad for Outstanding Employment Avenues
With the ever-increasing cross-country cultural exchanges and new socio-economic structures emerging across societies, new domains of studies have also come up in line with the changing needs. This applies to legal studies as well. The nature of legal problems is changing, and so does the curriculum at law colleges across the globe.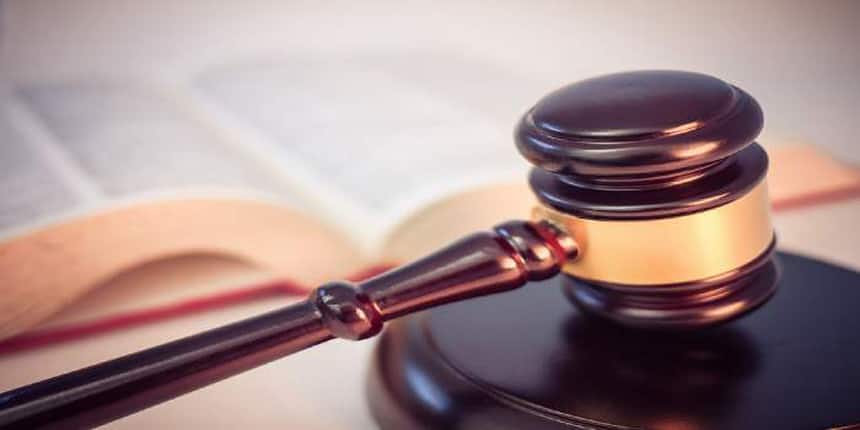 In this scenario, there is a need for legal experts with in-depth knowledge of international legal systems and laws. For example, with the rapid growth of technology and internet, there has been a major escalation in cyber crimes, including threats to national security. Thus, it can no longer be considered as a separate legal entity as it has universal application across the globe.
Law abroad: Why?
Legal studies vary from country to country, based on the nature of governance and constitution. A law degree from an international university does not only help in gaining knowledge of the basic legal aspects of the particular country but also helps expand one's horizon about law in general. This prepares one for bigger challenges, irrespective of the law of the land. With increased globalisation and liberalisation, an international perspective is much-needed by law firms, not-for-profit organisations as well as corporations operating on a global scale.
Law abroad: Specializations
Studying law abroad has its own perks as the top schools abroad offer an array of specializations. It also gives students an opportunity to research in those specific fields. Top law specializations include criminal law, property law, intellectual property law, commercial law, environmental law, family law, chancery law (estates and trusts), civil law, corporate law, to name a few. A few offbeat specializations are Islamic law, European Union law and US law.
Law abroad: Law courses
In countries like Australia, New Zealand, Canada, Ireland and UK, the graduate course, Master of Laws, is a one-year degree. The professional degree in the USA is Juris Doctor (JD), a three-year program that is done after an undergraduate course. The Juris Doctor course is offered at various universities of Australia, Canada, Hong Kong and Japan. Academically oriented students may opt for higher courses like the law PhD (Doctor of Law) or Doctor of Juridical Science (JSD) offered in US.
Law abroad: Admissions
Admissions to the law programs in the US, Canada and Australia are mainly done through a centralized not-for-profit organization, the Law School Admission Council (LSAC). Law School Admission Test (LSAT) is conducted at 750 centres around the world and accepted by more than 200 law schools for admission to various law programs.
For admission to LLM courses abroad, the candidate should have completed or should be in the process of completing the program, which makes him/her eligible to practice law in their country of residence. For India, it would be a three-year Bachelor's course and Bachelor of Laws or an integrated five-year Bachelor of Laws. Bachelor of Laws is considered as the first professional exam. Dr. Jason Dickenson, a Senior Test Specialist in LSAC Test Development Group, says, "Aspirants must take the LSAT in order to apply to schools in these countries. Also, the law programs in these countries are post-undergraduate programs, so aspirants will need to have or be near completing an undergraduate degree (not necessarily one in law)."
The LSAT, conducted at least four times in a year, attempts to evaluate the individual's strength in analytical reasoning, logical reasoning and reading comprehension which are skills important for a practising lawyer. "The LSAT-India is used for admission only to Indian law schools, whereas the LSAT is used for admission to law schools in the United States, Canada and Australia," Dr. Dickenson explains. "The LSAT test pattern has remained essentially unchanged since 1991. The only significant change in that time was the introduction of "Comparative Reading" in 2007. Comparative Reading is a type of reading comprehension set that requires reading a related pair of passages and answering questions about their relationship," he added.
Law abroad: Joining the profession
Different countries have their own eligibility conditions to allow individuals to take the Bar Examination, the exit exam for practising law. For example, the relevant state bar authority in the USA determines the eligibility of the candidate. Graduates of foreign law schools may be eligible to take the bar exam, but it may require obtaining an LLM or other graduate degree from an American Bar Association (ABA) approved law school. Prof. Sean Cooney, Associate Dean (International), Melbourne Law School, says, "In order to practise as a lawyer in Australia, a candidate has to be admitted to practice by the Supreme Court of an Australian state or territory and then obtain a practising certificate. The Melbourne JD leads to admission to the legal profession in all Australian jurisdictions."
Law abroad: Opportunities in India
Coming back to India, a higher law degree abroad has its perks as well. Foreign firms routinely look for Indian lawyers with dual qualifications so that they can work in India and abroad. The reason can be attributed to the fact that foreign legal firms cannot take up litigation in Indian courts. To circumvent this, they prefer to collaborate with Indian law firms.
Law abroad: Jobs and internships
Students from top international law schools have a variety of job options. Prof. Cooney says, "The Melbourne JD opens doors to varied career opportunities. MLS alumni have pursued careers in politics, media, investment banking, start-ups, the arts and much more. Our most recent survey revealed outstanding employment outcomes for our JD graduates, with an employment rate of 96 per cent for the class of 2015."
They also have the option to intern and work with prestigious organizations like the OPEC, UNEP, WTO, Office of the High Commissioner for Human Rights, to name a few. Positions range from field worker to Principal Legal secretary at The International Court of Justice.
Law abroad: Scholarships
Law courses at top international destinations are very expensive to pursue. The tuition fee added to the living expenses as well as access to the academic materials sometimes becomes a deterrent. A number of scholarships come to the rescue of the aspirants. The scholarships are usually merit-based and are dependent on the candidate's academic performance, LSAT scores, English language proficiency scores, letters of recommendations etc.
About the top scholarships offered at Melbourne, Prof. Cooney says, "Melbourne Law School also offers the Alex Chernov Scholarship, awarded to students from India commencing in the Melbourne JD or the start-year intake of the Masters of Law (LLM). The scholarship will contribute the recipient's full tuition fees for three-year full-time JD or one-year full-time Masters of Laws (LLM) degree. Selection for the Alex Chernov Scholarship will be based on academic merit."
Law abroad: Top Scholarships to pursue Law abroad
| | | | | |
| --- | --- | --- | --- | --- |
| Australia | Europe | International | UK | USA |
| Juris Doctor (JD) Scholarship for International Students @ UNSW | Erasmus+ Joint International Doctoral Degree | India Global Leaders Scholarship | Charles Wallace India Trust Scholarships | AABA Law Foundation Scholarships |
| Equity Scholarships Scheme | Max Planck Society Research Scholarships | -- | Commonwealth Shared Scholarship Scheme (CSSS) | Fulbright-Nehru Master's Fellowships |
| Juris Doctor (JD) Scholarship for International Students | -- | -- | OCSI Scholarship Guidelines | Legal Opportunity Scholarship Fund |
| TC Beirne School of Law Scholarship | -- | -- | -- | -- |
"The test pattern of the LSAT has remained essentially unchanged since 1991. The only significant change in that time was the introduction of "Comparative Reading" in 2007. Comparative Reading is a type of reading comprehension set that requires reading a related pair of passages and answering questions about their relationship" said Dr. Jason Dickenson, Senior Test Specialist, LSAC Test Development Group
Law abroad: Top Law destinations abroad
| | |
| --- | --- |
| QS 2018 Rank | University |
| 1 | Harvard University |
| 2 | University of Oxford |
| 3 | University of Cambridge |
| 4 | Yale University |
| 5 | Stanford University |
| 6 | New York University (NYU) |
| 7 | London School of Economics and Political Science (LSE) |
| 8 | University of California, Berkeley (UCB) |
| 9 | Columbia University |
| 10 | University of Chicago |
Questions related to LSAT
Showing 102 out of 102 Questions