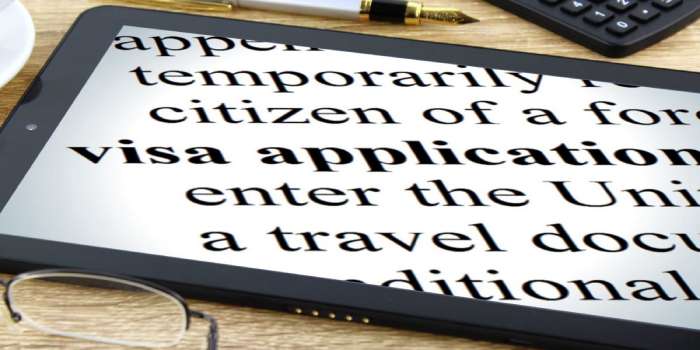 Italy, the Mecca of fashion and gets a decent number of international students who intend to pursue fashion and design, although there are several others who come here to study Engineering and Business Administration as well. Aspirants are required to pre-apply at the Italian consulate/Embassy of their country of residence for pursuing  academic programes. Italian student visa is granted to only those students whose documents are checked by the embassy and approved by the concerned university they have applied to. Each year a limited number of seats are reserved at Italian universities for students from outside EU. This information is made public on the Ministry of University and Research website.
Italian universities have been intellectually diverse and the world's oldest extant university still stands quite tall at Bologna. Students from all over the world have been known to attend the universities. Famous fashion designer Giorgio Armani as well as Popes have attended University of Bologna. The list is long with famous people from all walks of life.
In fact, Italy boasts of possessing four of the worlds oldest universities. In the QS rank of oldest universities, University of Bologna founded in 1088 leads with University of Padua (estd. 1222), University of Naples Federico II (estd. 1224) and University of Siena (estd. 1240) at sixth, seventh and eighth positions.
Innately stylish, the country is known art and design as well as ranked among the top 50 in the world for not so design subjects like Architecture, a variety of engineering disciplines like civil, structural, mechanical, electronic and electrical engineering, anatomy and physiology, Pharmacy and pharmacology, law and legal studies.
QS Rankings 2018 rank 30 universities of Italy. The top four Italian universities feature among the 200 top universities in the world.
Top Italian Universities (QS Ranking 2018)
| | |
| --- | --- |
| QS Rank | University |
| 170 | Politecnico di Milano |
| 188 | Alma Mater Studiorum - University of Bologna |
| 192 | Scuola Normale Superiore di Pisa |
| 192 | Scuola Superiore Sant'Anna Pisa di Studi Universitari e di Perfezionamento |
| 215 | Sapienza University of Rome |
| 296 | Università di Padova |
| 307 | Politecnico di Torino |
| 325 | University of Milan |
| 421-430 | University of Pisa |
| 441-450 | University of Trento |
The Italian student visa for students from outside the European Union is different from other countries. Italian universities have a approved quota of international students that they can accept. Italian university aspirants have to first pre-apply to the Italian consulate or embassy in their country to be approved for the education opportunity.
The Italian consulate is responsible for sending the documents to the respective university applied to and inform the student of the decision and the dates of the entrance exam s/he has to take.
Italian Academic Cycle: October – September
Italian Application deadline: The application deadline for different programmes are different. Ideally, apply four months before the session starts.
Most undergraduate programme application period is July to September.

Application period of postgraduate admissions for open admissions is October – November. While the courses for which applicants have to appear for an entrance examination, the application period starts from July – September.
For Non EU Students: Applicants residing outside the EU and not possessing a valid Italian residence permit are required to make a pre-application request to the Italian diplomatic representation in their country of residence. The Non EU applicants can apply to a single university and a single degree programme. The Italian consulate/Embassy accepts and checks the pre-application for Italian study visa.
Applicants are suggested to send in their pre-application between March – July.
Italian Visa Cycle: Best to apply 3 months prior to date of departure.
ITALIAN VISA APPLICATION PROCESS
Aspirants are requested to start their Italian visa application process as soon as they here a positive response from the university they have applied to. Depending on the type of course the student is pursuing, two types of Italian student visa is issued to international students.
Visa type C: Short-stay visa or travel visa (90 days). Visa type C is valid for one or more entries and for a 90 day period.
Visa type D: Long-stay visa valid (More than 90 days)
DOCUMENTS REQUIRED FOR ITALIAN VISA
Aspirants interested to study abroad at Italian Universities should keep in mind to following the Italian Student Visa document Checklist to submit for a faster visa processing time.
1. Passport
Issued within the past 10 years

The Passport must be valid for 3 months a least

Should have a couple of blank pages
2. Visa Application form:
2 Photographs

Clearly mention the travel dates
3. Study documents of the applicant
4. Economic status documentation
Proof of means of support in Italy. Should not be less than 5750 Euro annually or 442,30 Euro monthly for the academic year in approved form ie., cash or traveler cheques or credit card/international debit card with limits and

Bank Statement of applicant or family supported by a letter of commitment from the sponsor
5. Applicant Scholarship document:
Original proof of receiving a scholarship. If the amount is less than the amount required by for living in Italy, the difference of the amount should be submitted.
6. Accommodation:
The applicants are required to provide proof of boarding and lodging in Italy
7. Overseas medical insurance
8. Air ticket
9. Additional documents for Italian student Visa type D
Original admission letter. Applicants should ensure that their admission letter/ declaration letter is stamped by the Consulate when they are collecting their passport with stamped with Italian student visa.
Also, read