Study in Ireland: Two-year stay back option after graduate studies
Now is a perfect opportunity for Indian students and parents to explore education opportunities in Ireland, and to understand why Ireland is becoming more and more popular as a study abroad destination for Indian students. A real strength of the system in Ireland lies in the fact that its higher education institutes are not only dedicated to academic excellence but are highly innovative. Continuous innovation in higher education has been an important driver of Ireland's knowledge-based economy; which has led us being the fastest growing economy in Europe.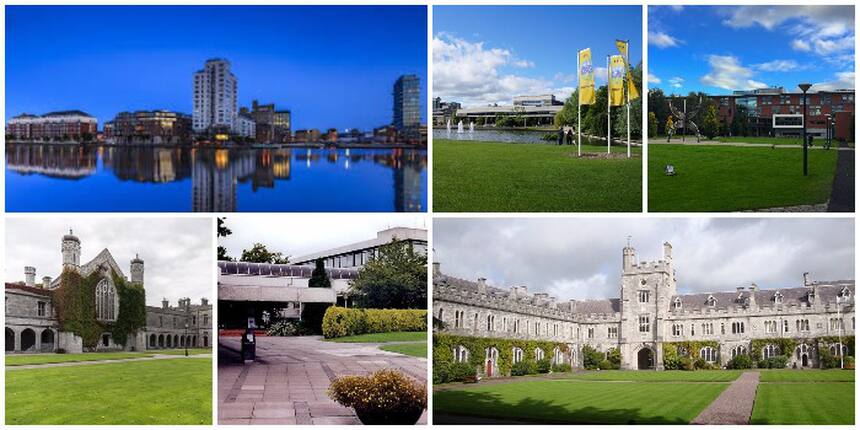 Last year, the UN's Global Innovation Index 2016 named Ireland the seventh most innovative economy in the world. Ireland's rapid rise in world rankings for Research and Development is notable. In 19 fields of research, Irish universities are in the top 1% in the world. For example, Ireland are ranked second in the world for nanotechnology, second for immunology, second for chemistry, third for agricultural sciences and fourth in the world for mathematics. A network of applied research centres within Ireland's higher education system, as well as a robust PhD framework, play important roles in fostering continuous innovation.
Stay back options
Ireland's world-class education institutions have shown the ability to deliver 'employment-ready' skills so students can transition smoothly into the workplace. A key advantage of studying in Ireland is that students at post-graduate level can avail of a two-year 'stay-back' option after completing their course. At a time when other countries are tightening their visa rules for international students and graduates, Ireland has taken the opposite approach. The Irish government announced an extension to its Third Level Graduate Scheme, for non-EU/EEA students at post graduate level.
The new permission will double the 'stay back option' for masters and PhD students from 12 months to 24 months. This will allow eligible graduates to remain in Ireland for a further two years to seek relevant employment. Highly skilled international graduates can make a significant contribution to Ireland's talent pool and Ireland can provide international students with a highly desirable start for their own careers - in dynamic sectors such as ICT, biopharma, engineering, medical devices, food science and financial services. The possibility of gaining valuable post-study work experience makes Ireland a very compelling option for the Indian students. With over 1,000 multinationals based in Ireland, the country offers exciting career opportunities for talented graduates.
Education in Ireland also organises student fairs every year in the month of February and November to provide a platform for the Indian students to interact with the Ireland institutions directly. 
Barry O'Driscoll is a Senior Education Adviser with Enterprise Ireland.