Study in Germany: the hub for innovative technology
Just as German automaker Volkswagen's former tagline, Das Auto (The Car), symbolized premium on quality, so does the country in automotive engineering. Careers360 tells you why you should study Mechanical and Automotive Engineering in Germany. Read on to know more.

In the past decade, Germany has emerged as a major education destination for foreign students. The country is in sixth position after the US, UK, Australia, Canada, and China. International students account for over 12% of the student population in Germany. The number of Indian students going for higher education in Germany is also increasing in a big way, reaching a figure of 13,740 for winter semester 2015-16. It showed a growth of 15.8 percent over the corresponding figures for the previous year.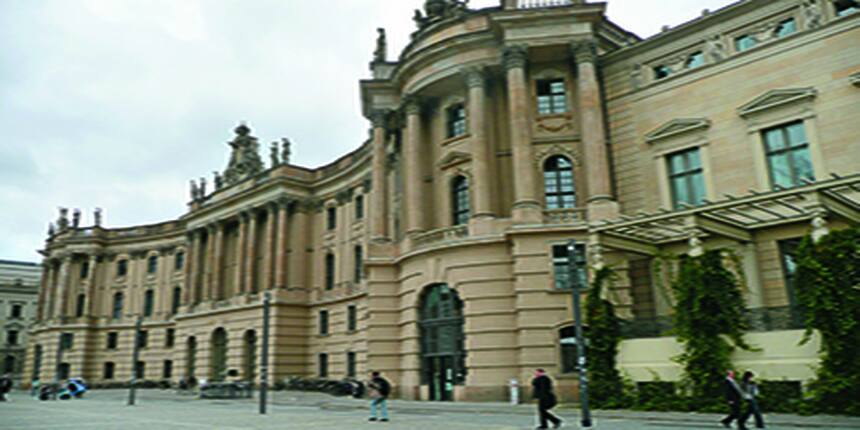 As per the official figures of the German Academic Exchange Service DAAD (Deutscher Akademischer Austauschdienst), the enrolment of Indian students in Germany has more than doubled in the last five years. Today Indian students form the second largest group of international students in German universities. A majority of Indian students going to Germany opt for programmes in STEM-related (Science, Technology, Engineering and Mathematics) subject fields. Engineering with 72 percent is the most sought after field, followed by Mathematics and Natural Sciences, and Social Sciences.
The country has as many as 41 universities, including LMU Munich, Heidelberg University, Humboldt University of Berlin and Technical University of Munich, which are counted among the best in the world.
An attractive destination
Germany offers high quality engineering education along with part-time job opportunities. Germany and its universities have always been at the forefront of cutting-edge research as they also work closely with companies and industries. At the same time the country also faces shortage of skilled workers and therefore allows people from others countries to come and work there. Introduction of the Blue Card has eased the process for foreign nationals to live and work in Germany.  
Vignesh Ramani a student of Master's in Automation and Robotics from Technische Universität Dortmund (Technical University of Dortmund) said, "I chose to study engineering in Germany because it offers better technology, better job opportunities, free education and better living standards which is simply great. Studying in Germany is one of the best decisions in my life. I would suggest students who want to pursue their education in Germany to learn German. Couple of friends who moved back to India after their Master's in Germany are currently in good jobs."
Mechanical and Automotive Engineering
Two domains with huge demand for skilled manpower and experts in Germany are Mechanical and Automotive engineering. Some of the top international brands in automobile engineering include BMW, Porsche, Mercedes-Benz and Volkswagen – all belonging to Germany - offer huge scope to candidates for part-time and full-time jobs with best packages
German universities offer Mechanical Engineering, Automotive Engineering degree programme at both Bachelor's and Master's levels that include vehicle engineering, design, manufacture and operation of automotives like motorcycles, cars, buses, trucks, etc. These programmes have strong focus on design and faculty members have prior experience of working with the industry. Thus, close cooperation between the academia and the automotive industry ensures practice-oriented degree programmes. Some of the leading Universities that offer Automotive Engineering and Mechanical Engineering are Technical University of Munich, RWTH Aachen University, Esslingen University of Applied Sciences, Technical University of Berlin and University of Bayreuth.
Advantages of studying in Germany
German universities offer international programmes, which are taught in English. Excellent quality of education, plethora of research opportunities, low or no tuition fees, promising career opportunities and above all a vibrant social and cultural milieu, add to the attractiveness of Germany as a student destination.
"I have been here in Germany since last 10 months. This was the first time I have ever been completely on my own. And I am glad to say that this has turned to be an amazing experience till now. This is just because of the country and the people. Staying here, meeting new people from all around the world, learning about their cultures, cuisines, and languages is altogether a wonderful experience. Along with that comes a completely independent life, which I had never come across till I was home. All of these upgrade a person in many ways," says Neha Jakar, who is doing her Master's in Chemical Engineering at Technical University of Dortmund.
Working during studies
In Germany, students are permitted to work for 120 full days or 240 half days in a year. Students can also work during the semester, the work week must not exceed 20 hours. Exceptions to this may be, if they are working mainly on weekends or in the evening and night. While during semester break there is no time restriction. Universities also have positions for research assistants and teaching assistants. After completing the degree, they can stay on in the country for up to 18 months to look for a job that is in keeping with their education. After finding a job, the residence permit issued for studying can be converted into one for taking gainful employment.
"Germany is one of the best places to pursue advanced education. Universities are absolutely amazing in infrastructure, research capabilities, academic guidance, actual industrial exposure and international offices. My university had prestigious companies like Continental, Nokia, Intel, Audi, BMW, Siemens, Airbus etc. inside the Science City campus giving the whole ecosystem a very dynamic feel. Being under constant supervision of immensely experienced professors coming from both the industry and the academia naturally brings out the best," says Sachit Varma who did Master's in Communications Engineering from University of Ulm, and is now employed with Continental ADAS in Munich.
Financial support
Most of the universities in Germany (especially the public universities) charge little or no tuition fees. This makes cost of education quite low or negligible. Bachelor's students do not have to pay tuition fees. However, for master's degree low fee is charged. All students have to pay a semester contribution. Though the cost of studying is low, the cost of living is slightly on the higher side. To offset this, universities, research and government organizations, and corporates offer scholarships to international students.
The DAAD provides about 1500 merit-based scholarships across all subject fields to students and scholars from India to study and research in Germany. A wide range of funding schemes is available at all career levels, right from students to mid-career researchers or established scientists and academicians. Due to strong relationship between the two nations Germany is the second most productive partner in collaborative research with India in Science & Technology research.
Preferred subjects of Indian students
| | | |
| --- | --- | --- |
| Subject Field | Students | Percentage |
| Engineering Sciences | 9882 | 71.92 |
| Mathematics, Natural Sciences | 1674 | 12.18 |
| Law, Economics and Social Sciences | 1302 | 9.48 |
| Human Medicine | 282 | 2.05 |
| Language and Cultural Sciences | 257 | 1.87 |
| Agriculture, Forestry, Food Sciences and Veterinary Medicine | 230 | 1.67 |
| Art/Art Studies, Music and Sports Sciences | 74 | 0.54 |
| Others | 39 | 0.28 |
| Total | 13740 | 100 |
*As per NISTADS – DFG 2014
INTERVIEW
Dr. Tilman Flöhr, 
Project Leader
Strategic Partnership IIT Madras, RWTH Aachen University
A trademark valued worldwide
Q. What advantages do Indian students have if they study engineering in Germany?
A. Germany offers excellent education opportunities and an engineering degree from a German university is a trademark that is valued worldwide. This gives Indian students an advantage to stand out among highly competitive professionals with very good chances for a successful career.
Q. Does your University help in getting internships or part-time jobs while studying there?  
A. RWTH Aachen University attaches great importance to practical experience of its students to ensure well-educated human resources with high employability. This is achieved by offering manifold part-time jobs in research projects in early stages of the studies and by making internships in industry part of the curricula. A part-time job or an internship offers the opportunity to get in touch with research, implement theory into practice and gain work experience at potential future employers.
Q. What scholarships are on offer?
A. The opportunity for everyone to have access to higher education is of significance to Germany and is a highly valued achievement. Thus, a large variety of scholarship options exist for German as well as foreign students. The most important donor for scholarships is the DAAD. In 2015 the DAAD funded more than 127,000 students and researchers, making it one of the largest organizations for academic exchange worldwide.
Stay tuned to studyabroad.careers360.com for more articles and interviews