Stay Back Policy in Canada - A key concern of international students in Canada is the stay back policy that they are eligible for. Luckily for those who study in Canada, the stay back policy in Canada is one of the most conducive ones for international students when compared to other countries. Canada offers the Post-Graduation Work Permit (PGWP) that allows a student to work in Canada after they complete their studies. This is basically an open work permit that students can use to work for Canadian employers which will help them gain Canadian work experience which will act in their favor when they apply for permanent residence in Canada. This is an important aspect of the stay back policy in Canada for international students.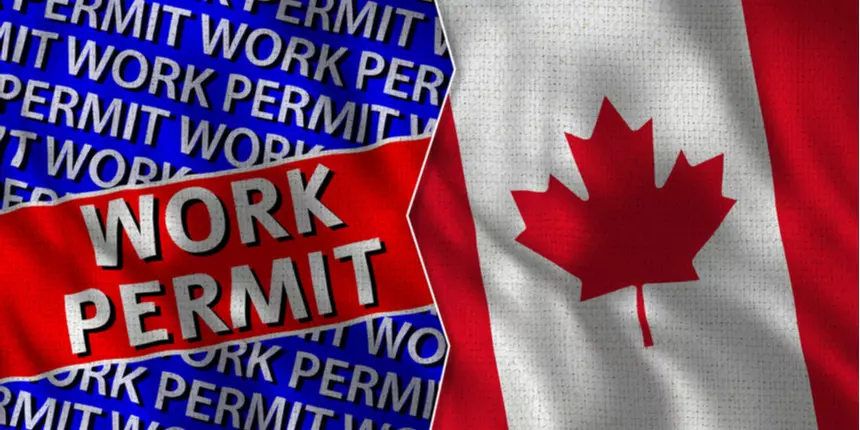 Stay Back Policy in Canada for International Students
TOP EXAMS: IELTS | TOEFL | GRE | GMAT
Country Guide: UK | Ireland | Australia | Canada
Stay back policy in Canada for international students
The PGWP acts as an efficient stay back policy in Canada after acquiring Canadian education. The PGWP is a big attraction for international students to pursue their studies in this country. Students can apply for a post-graduation work permit (PGWP) once they complete a diploma, degree or master's in Canada. The period and validity of the PGWP depend upon the time duration of the course that students have completed. The stay-back period in Canada after 1 one-year course will be the duration of the course. The student will get a PGWP for the same period, while those who completed a master's will get a PGWP for three years. The same applies for the stay back in Canada after a 2-year course.
Stay Back Policy in Canada-PGWP Canada Duration
Stay back in Canada for international students depends upon the length of the study program they are pursuing:-
Canada stay back period
| | |
| --- | --- |
| Program Duration | PGWP Duration |
| Less than 8 months | Not eligible for PGWP |
| More than 8 months, but less than 2 years | PGWP up to the same time duration as your study program |
| 2 years or more than 2 years | PGWP for 3 years |
Stay Back Policy in Canada-Eligibility for PGWP
To be able to apply for a PGWP Canada, you must fulfill certain conditions.
You must be a graduate from a designated learning institute (DLI) and wish to stay back in Canada temporarily.
Your study must not be less than 8 months.
You received a degree, diploma, or certificate from your course.
You maintained a full-time status as a student in Canada during each semester of your course except the final semester which can be part-time or had an approved 'leave from studies' from your education provider.
You must apply within 180 days for PGWP Canada once you get your degree/ diploma, transcript, and an official letter from your education provider in Canada.
Your study permit must be valid during these 180 days.
You graduated from a public post-secondary institution like a university, college, trade/technical institution, or CEGEP (in Quebec).
You graduated from a private institution that is authorized to award degrees under provincial law (Eg. Associate, Bachelor's, Master's or PhD). You must check this before enrolling into a study course at a private college.
For Quebec Province- You graduated from a private post-secondary institution in Quebec that follows the same rules as a public institution in Quebec.
You graduated from a private or public secondary or post-secondary institution (in Quebec) which provides qualifying programs of 900 hours or longer, resulting in a diploma of vocational studies (DVS) or an attestation of vocational specialization (AVS).

Read about, Student Visa for Canada
Students are not eligible for the PGWP under the following conditions:
If the study permit expired more than 180 days before you applied for PGWP Canada.
If you already received a PGWP Canada.
If you studied English or French as a second language.
If you completed a major portion of studies through distance learning (online courses, e-learning or correspondence).
If you completed studies in a non-Canadian institute situated in Canada.
If you participated in the Government of Canada Awards programs funded by Global Affairs Canada.
If you got funding from Global Affairs Canada, however, if you received the 'Study in Canada Scholarship' you are eligible for PGWP Canada.
Stay back policy in Canada-Documents required for PGWP Canada
A degree or Diploma from Canadian University/College.
An official letter from the Education Provider.
An official transcript or a copy of the transcript from your Education Provider's website.
Stay back policy in Canada-Passport validity for PGWP Canada
The passport must be valid for the entire duration of the PGWP.
If the passport expires before a student's PGWP, then:
The Canada Immigration Department will issue a PGWP that will be valid until the passport expires.
If the immigration department allows for the extension of the PGWP, student has to submit a 'paper application' to get the full validity of your work permit.

Stay back policy in the Canada-PGWP Canada application process
PGWP can be applied both online and on paper.
1. Online application: This mode of application for PGWP Canada is easy, quick, and time-saving. Students can also quickly add missing or required documents without any additional courier charges.
2. Paper application: Student can use this option if your passport has expired before the PGWP's validity period. Also, if you are seeking any extension or changes in your PGWP, you have to submit a paper application.
PGWP Canada application can be applied from inside or outside Canada. In case the current visitor visa has expired and you are applying for PGWP outside Canada, the immigration authorities will issue a new visitor visa or electronic travel authorization (eTA) with your approved PGWP Canada.

Stay back policy in Canada-PGWP Canada processing time
Generally, it takes around 167 days for the processing of online applications while paper applications will take 99 days.
The application processing time depends on factors like:- the volume of application received, verification of information, type of application (online/offline/extension required etc), form completion, response received over concerns and requests raised by the immigration team.

Can a student work while the PGWP application is being processed?
Yes, he can work full-time while authorities approve his PGWP application. But he must have: -
A valid study visa when he submitted the PGWP application.
Completed his study program.
Eligibility to work off-campus without a work permit.
Stay back policy in Canada-Benefits of the PGWP
As part of the stay back policy in Canada, the PGWP is a feasible route for international students to earn Canadian work experience and later permanent residency (PR) in the country. The government every year welcomes thousands of people who have both Canadian education and work experience. Canada's Federal Express Entry Program and Provincial Nominee Program (PNP) are aimed to attract qualified professionals to settle in Canada. People having a PGWP Canada will stand a better chance to gain PR in the country. According to a recent survey of international students Canada more than 70% of students said that they wanted to apply for a PGWP which will help them gain the valuable work experience that will act in their favor when they apply for permanent residency in Canada.
Related read:
For international students who wish to stay back in Canada, it is advisable to read the PGWP application process in detail on the Canadian immigration website. Also ensure the validity of the passport and PGWP to gain the maximum benefit of the stay back policy in Canada.