Smart guide for your application package

Photo: ShutterStock
PREPARE CAREFULLY

Choose recommenders and scrutinise all documents with care

THE application procedure for most foreign universities is fairly uniform but there is no denying that the process in itself is quite extensive and exhaustive, and generally requires a significant investment of time and effort. If you apply to more than one institution, pay close attention to the instructions on each application you submit as it may vary depending on the institution and country. Most colleges have application deadlines in December and January but it is advisable not to wait until the end.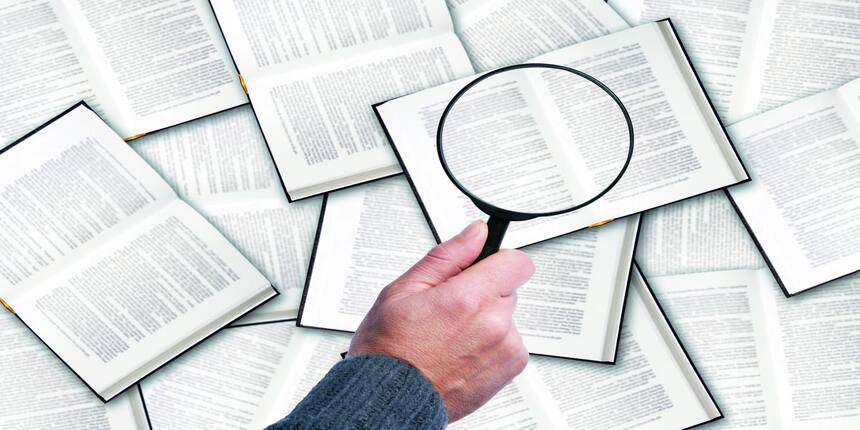 List of components
The application package usually comprises test reports, college essay, letter(s) of recommendation written by teachers and professionals, academic transcripts and financial certification. Additionally, some universities may also seek your CV and work samples and a second essay from those students wishing to apply for scholarships.
Standardised tests
If you are applying for your Bachelor's, Master's or PhD, you may be required to take a combination of one or more tests such as the Standardised Aptitude Test (SAT), Graduate Record Examination (GRE) or Graduate Management Admissions Test (GMAT), Test of English as a Foreign Language (TOEFL) , International English Language Testing System (IELTS). Some schools may have minimum score requirements but admission committees always take a holistic approach to each application.
Beyond test scores
If you are not satisfied with your score you can retake the test but repeating the test too many times is not a good idea. Most schools take the highest scores from multiple test sittings, and if there is an improvement in the scores, it is interpreted as a sign of a student's commitment and ability to put in hard work. Try to get a good score but remember that the standardised tests and outstanding grades are only a small part of the application. It is rare for colleges to take only grades into account during admissions,
Personal Essay
The toughest part about applying to graduate school is writing the admissions essay, also known as the personal statement or letter of intent. The essay is your voice and must reflect your personality. Think of it as an opportunity to demonstrate your skills in order to convince the committee that you will be a unique addition to a diverse classroom. In your essay, talk about your educational background, your immediate academic interests and long-term professional goals. Share your world view and highlight any involvement in community service or achievements. Honesty, originality and brevity are the vital constituents of an impressive essay. Start working on your essay by October and give yourself enough time to complete it as it is not something you can finish and keep aside in a day. It is best to use simple language and adopt a natural tone in your essay avoiding hyperbole.
| | | |
| --- | --- | --- |
|   |   |   |
|   | "Pay close attention to  the instructions for each application you submit as it may vary depending with the institution and country. Some may ask for a CV and a second essay for scholarships" |   |
|   |   |   |
Recommendation Letter
This document is meant to provide insight into your academic and professional achievements, and should highlight your interests and enthusiasm. Choose your recommenders carefully as they should have adequate knowledge about your intelligence, integrity and interests to write you a good recommendation.
Official Transcript
You will need to send an official or attested copy of all of your previous academic records, often referred to as official transcripts to all the institutions you are applying to for admission. Official copies are usually sealed and signed by the college registrar. In case an official transcript is not available, universities generally accept photocopies of mark sheets that are attested and certified by an authorised agency like the United States India Education Foundation (USIEF), Campus France, etc.
Affidavit of Support
You may be asked to provide proof of funds which is usually a copy of the latest bank statement and income tax return from your family, relatives or sponsors. Some universities ask for this as part of the application process, while others will need it before issuing admission letter to allow you to obtain visa and entry into the country.
Financial Aid
For those applying for financial aid there are additional forms to fill out. Avoid anonymous information sources on the internet to gather scholarship information. Usually, a college and embassy website contains all the necessary information, and is your most reliable resource. The amount of aid available to international students varies from institution to institution. Scholarship and tuition waivers are merit-based and students have a better chance of securing funding after having spent a semester or a year at the university.
There is no magic formula for getting into a good foreign university but to stand out in the huge pool of applications, an applicant must be both competitive and compelling. 
Application guidelines
Package includes:

University admission form
Test score
Personal essay or Statement of Purpose
Letters of recommendation
Affidavit of support
Financial statements

Application process at a glance

Step 1: Verify well in advance which tests apply to you.
Step 2: Send application packages to schools of your choice
Step 3: Start applying early. Deadline for fall term is December–January; Deadline for spring term – October.
Step 4: Once admitted, be prepared to prove your ability to support yourself for a year. Keep bank transcripts ready as proof of funds.

Prior to departure

Confirm your intention to enrol
Sign up for housing
Activate your campus ID by visiting your host university portal
Ensure you meet host institution immunization requirements
Obtain adequate health insurance
Attend international student orientation
Arrange airport pickup (if necessary)