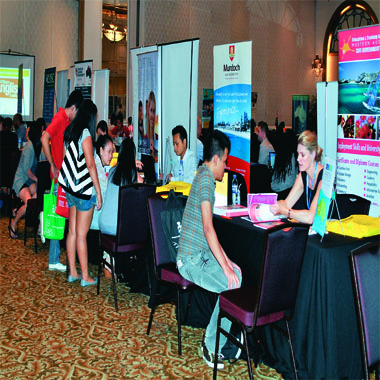 Application timeline - The application is online and opens in October for the session starting in August next year. It is a one time application and takes about 40 minutes to fill an application. It requires a set of supporting documents, all of which can be uploaded. An online application is quite generic. Singapore schools look in a prospective applicant his academics from Grade 9 onwards. Also a good ranking in any academic examinations like NTSC, JSTSE and Olympiads is also given due importance. Singapore schools definitely consider your Grade 12 final results. So it is very important to report your final results within three working days.
Visa Guidelines
After approval from university, you must proceed to the Immigration and Checkpoints Authority for Student's Pass.
Once your application is successful, you will need to complete the acceptance form, the Student Pass application form and return it to the university.
On receipt of your Acceptance Form and the Student Pass application form, the university will apply for Student Pass from the Singapore Immigration and Check points Authority. The University/Institute will send you a letter from ICA about the approval of your student pass.
Academic Cycle
Session Begins: August
Application Deadline: March
Visa Cycle: At least two months prior to the commencement of your course and not before 6 months