Self-assessment is key to face a competitive job market
Fenwick Huss, Willem Kooyker Dean of the Zicklin School of Business, New York, speaks to Rajaram Sukumar on the usefulness of doing an MBA from the premier school…
Q. What should Indian MBA aspirants look out for while trying to secure admission at a top management school in the US, like Zicklin School of Business?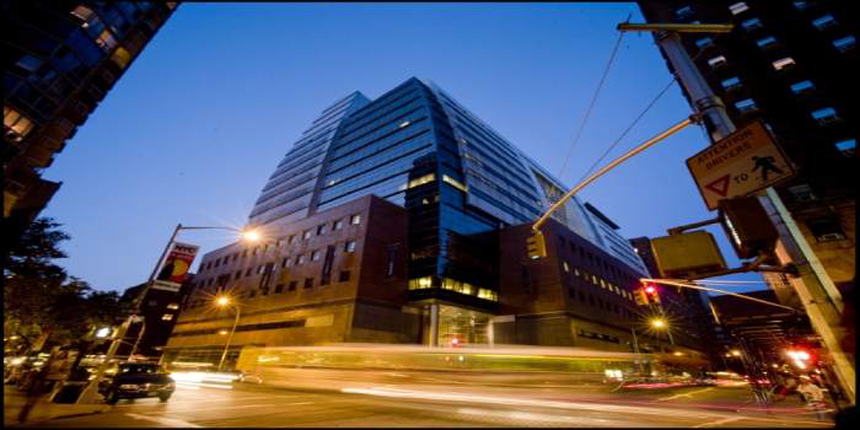 A. All MBA applicants should consider carefully how the MBA will help them transition from their current professional roles to the roles they desire. Specifically, it is important to think about their current skill set, the skills required for the roles they desire, and how the MBA can fill the gap. This is particularly important for Zicklin MBA applicants since the MBA curriculum is so flexible.
Q. Why is it so?
A. All Zicklin MBA students take a set of foundational skills courses that lay the groundwork for students' chosen career paths. Then they choose functional skills that they need to develop like accounting, finance, information systems, or marketing. Finally, they complete their programs of study with electives geared toward preparing them for a particular career path. It is only when students have a clear idea of their current strengths and the skills required in their desired roles that they are able to take full advantage of electives and the capstone Business Consulting Practicum. While it is important for all applicants to undergo this process of self-assessment, it is particularly important for international students because of the competitiveness of certain job markets and the limited number of sponsored visas.
Q. How do you help Indian students gel with the learning and teaching atmosphere there, which is quite different from that of India?
A. The Full-Time MBA Program provides an intensive two-week orientation prior to the start of classes to help all students prepare for the program. Students are provided with an opportunity to build close bonds with fellow students, to participate in instructor-led case study discussions to prepare for the intensity of the academics they will encounter, and to experience professional development activities to help them begin to think about their future careers. International students also attend a one day international student orientation conducted the International Student Service Center, which addresses cultural differences, American teaching and classroom style, and personal health and safety among other things. Zicklin's Full-Time MBA program is extremely diverse, with approximately 35 percent of each cohort from outside of the US. A large enough portion of the international student population comes from India that Zicklin has student clubs that focus on Indian culture and interests.
Q. How does Zicklin transform a student into a management professional capable of facing the challenges of real life situations head-on?
A. Zicklin MBA students study with prominent faculty who are leaders in their respective fields. Students have the opportunity to take part in meaningful internships with a wide variety of brand name companies. Students also have access to dedicated career counselors at the Graduate Career Management Center who can assist with developing a career strategy and professional presence. Finally, all Zicklin MBA students complete the Business Consulting Practicum, a project-based experiential learning requirement that gives students the opportunity to work in multidisciplinary teams at New York based companies and not-for-profits.
Q. How important is the study of management to today's world?
A. Management studies are especially important in today's economic and political environment. The discipline involves translating data, like consumer preferences, into well-designed products and services while considering the macro-economy, financial reporting, sustainability and the impact on employees and other stakeholders. The Zicklin MBA program is unique in that it transforms accountants, engineers, physicians, opera singers, teachers and others from both business and non-business backgrounds into Masters of Business.