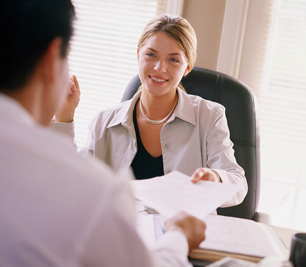 Vanita Sinha got through INSEAD. But she wasn't offered a place in primary campus of France, but in the satellite campus in Singapore. Her parents and she were thrilled because Singapore is just four hours by flight from India. Currently, there are nearly 97,000 international students from 120 nations studying in Singapore.

Undergraduate education
While Accountancy and Business programmes are of three years duration, all other bachelor degree programmes take four years to complete. Dual degree programmes, which allow students to graduate with 2 bachelor's degrees, take between 4 and 5 years. Integrated programmes, which allow students to graduate with a Masters degree, take about 5 years.
Graduate education
Graduate programmes lead to the award of the degrees of Doctor of Philosophy and Master as well as Graduate Diplomas. There are 2 types of programmes: Coursework and Dissertation, and Research. Strong international relationships and collaboration with leading international institutions allow students to study under faculty from both universities and also attend classes at both campuses. Some such programmes offered include Singapore-MIT Alliance, Singapore-Stanford Partnership, Cornell-Nanyang Institute of Hospitality Management, Singapore-University of WashingtonAlliance in Bioengineering and Financial Engineering with Carnegie Mellon University.
Low cost
It is significantly lower than that of many western countries while the education is at par. The government also provides tuition grants to international students. In return for the high subsidy given by the Ministry of Education, all international students are required to work in companies registered in Singapore for three years upon graduation to discharge some of their obligations to the Singapore tax-payers.
Scholarships too are available but in limited numbers. Most undergraduate degrees charge between S$25000 and S$30000 per annum. Foreign students who receive grants (given to meritorious students) could pay as little as S$11,000 per year! Besides the tuition fee and miscellaneous fee for full-time programmes, the estimated monthly cost of living is about S$700 – S$900
Proximity with India and Safety
The fact that Singapore is only four hours away provides tremendous comfort to parents and students alike. The cost of travel is also low compared to flights to Europe and the USA allowing students to come home more often. Also the lack of crime in Singapore promises a very safe environment for young people to pursue their education.
Part-time work and work permit
A work permit is not required but students are only allowed to work a maximum of 16 hours a week during term time. Also, most students are guaranteed jobs upon their graduation if they have been granted a subsidy by the Government.
Industry-relevant education
Singapore's education institutions maintain strong links with industry to ensure that courses stay industry-relevant. For example, DigiPen Institute of Technology that offers animation courses has a tie-up with LucasArts.
Simplified visa procedure
The institute will assist the student in applying for the student pass. The Student Pass application must be submitted at least two months before the course commencement date. The student will have to log on to the SOLAR system from the Immigration and Checkpoints Authority (ICA) website with his assigned SOLAR application number.The SOLAR Application number will be issued to the student once he/she has been accepted by the school. Student's Pass applications submitted via SOLAR are processed in three to 10 working days. Upon the approval of the Student's Pass application, the student will receive an In-Principle Approval letter from the Department of Student Development. Website:  www.ica.gov.sg/services_centre_overview