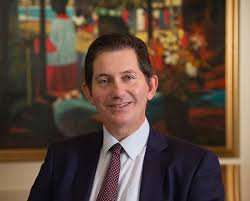 Careers360 interviewed Prof Ian Jacobs Jacobs President and Vice-Chancellor of UNSW, Australia. University of New South Wales is among the top five universities in Australia and hold the 49th position in the QS World University Rankings. Prof Jacobs speaks about the quality of education and job opportunities in Australia for Indian students.
Q. Right now more than 25,000 are going to Australia from India for higher education, how do you look at this number?
A. It is a very good number but I would say this is just the beginning as India has such high demand for higher education and it is growing. As per my understanding, India wants to educate four million students a year at the degree level and Australia has the capacity. Keeping this is mind we have started an initiative in order to provide education to 100,000 Indian students at UNSW over the next 10 years.
Other Australian universities can do similar things as Australians are very welcoming and Indian students have a safe exciting education there.
Q. Tell us something unique about Australia for which India students would choose Australia over other neighbouring education destinations?
A. There are several things unique to Australia and first of all is that Australia has a very strong higher education system, the universities in Australia are of very high standard. A student can be sure of getting a high-quality education if they pick a good university like UNSW. The second thing is that Australia is very welcoming to international students and to Indian students third thing is it is a very safe place, most of the cities in Australia are very safe. The fourth thing is Australia's VISA system is very encouraging and supports students to stay after their degree and lastly Australian degree is internationally recognised as a high standard degree and provides a good opportunity to students coming back to India or going anywhere in the world.
Q. What sort of Scholarships and other advantages students will get if they choose to study in your university?
A. We are offering a range of scholarships for both Undergraduate and Postgraduate students of particular talent to make it easy for them to come to Australia and we are doing this to make UNSW a favourite destination for India students in Australia.
Q. Besides Scholarships what are the other benefits for students willing to go to Australia for higher education?
A. We provide internship opportunity to students with companies or NGOs or government organisations both in Australia and overseas and we start discussing that with students as soon as they arrive in Australia.
Q. Are you also looking at partnering with India institutions?
A. We are looking for different types of partnerships in India with businesses, with the government and with the universities. We are having discussions with a number of universities on research collaborations, educational collaborations in India and to provide high-quality education to students even in India. Unfortunately, we cannot do that right now as the regulations are different but when the regulations will change we will definitely look for offering high-quality education in India.
Q. For that will you be opening your own campus in India or will go for some sort of collaboration?
A. We are looking at all sorts of opportunities but my preference is to do that by partnering with an existing Indian university. We could open our own campus but there are some very good India universities to work with and would be good to park in partnership with them than competing with them.  
Q. What are the emerging employment opportunities in Australia for students going there?
A. There are lots of them but Information Technology, computer science also some areas of engineering, entrepreneurship opportunities. We have the largest number of student start-ups than any university in Australia. There are opportunities in Media, Art, Culture, Art and design, wonderful opportunities in the business world whether it is Accounting or management and most of the big companies are recruiting students of UNSW.
Q. How do you compare Australian universities with their counterparts in India?
A. There are some outstanding universities in India like the IITs, the problem with India is that it does not have enough number of universities with that quality to deal with the emerging number of potential students. I am very confident that in next 10-20 years India will be self-sufficient and it will have enough number of institutions to cater to the demand.
Also read:
Top Scholarships for Engineering Students
Top 100 Engineering Colleges in World 2017
Top engineering specialisations in the world
Stay tuned to studyabroad.careers360.com for more news and articles on Study abroad