Preparation tips for IELTS
Designed to assess the English language ability of those who need to study, work or live in an English-speaking environment, IELTS makes a holistic assessment of a person's ability to understand and use the language. This covers all the four language skills – listening, reading, writing and speaking. IELTS is the only test of this type which has a face-to-face speaking test, which enables test-takers to show their skills in real-life interactions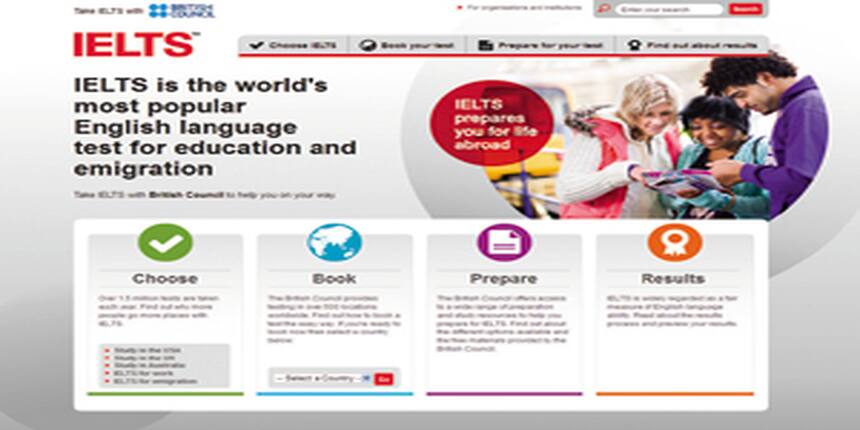 Say no to learning by rote
Often there are perfect bits of writing, which test-takers have memorised, and very incorrect bits which are clearly the test-takers' true level, making it very obvious to the examiner. This is a serious mistake that can backfire because examiners are trained to look for memorised essays or scripts. When an individual memorises chunks of language without a context, there is very little flexibility to fit new or unfamiliar situations.
To know all about IELTS, watch the video below:

How must you learn?
To learn a language really well, it would be ideal to have as much exposure to it as possible. So, a word of advice would be to read and listen to English as much as possible as this will also help with the skills of writing and speaking.

Preparing for each section
Listening and Reading:
Read questions carefully first, underline keywords and then answers.

While listening, make a note of answers on the question paper.

Read, write and listen at the same time.

Often the speaker will give you an answer, then correct themselves - watch out for this.

If you think the topic is difficult or the speaker is too fast, relax and tune in.

Writing tips
Highlight/circle keywords in the questions.

Plan your answer before you write.

Stick to the topic.

One paragraph = one idea.

Make sure you write at least the minimum number of words required.

Make sure there is time to check spelling, punctuation and grammar.

Speaking tips
Try to relax, listen carefully to the examiner's questions & instructions.

Give full answers to the questions.

Aim to speak more than the examiner.

Use the preparation time to plan your talk.

Before the test, practise speaking for full 2 minutes and try to use all of this time in your turn.

General mantras
Spelling is important.

Use of informal language, abbreviations and slang is not acceptable.

Don't leave blank answers – you do not lose marks for wrong answers, but you will if you do not try at all.

Whatever happens, don't panic. Keep calm and do your best.
Common mistakes by students
Preparing by rote method

Focusing only on the test rather than improving English skills. A wide exposure to English is recommended, not just narrowly focusing on test items.

Not managing time well, especially in reading. It's essential to get an overall understanding and be able to scan for specific information (also important to transfer answers to the answer sheet within the given time).

Not answering all parts of the question in speaking and writing parts. It is essential to really listen and focus on each part of the question or topic, as missing one part will mean you did not answer the question completely, and thus cause loss of marks.
The author, Sarah Deverall, is Director of Exams and Customer Services South Asia, British Council.
Also Read:
Download IELTS E-Book: Complete Guide to the Test
Know minimum IELTS score required for top B-Schools

Suggested Reading:
Questions related to IELTS
Showing 430 out of 430 Questions