Planning to study and settle in US? Specialise in these sectors
If the United States is your dream destination, read on to know about the sectors that have maximum traction in the job market. Careers360 helps you choose your study domain to specialise in and settle in the US. Read the article below.

When you chalk out a plan to study abroad, it is not just about choosing a course or a college. A pressing concern is to find out a course that will be a perfect career choice. As a career takes precedence, it makes sense to do a course that finds traction in the US, one of the largest career destinations. "I am not sure if I will be doing my Master's in the same branch but I will surely opt for a STEM programme, that is Science, Technology, Engineering and Mathematics related subject, which is currently in high demand in the US," says Nandita Verma, who has decided to pursue Master's in US and is currently doing her BE in Chemical Engineering from Jadavpur University, Kolkata.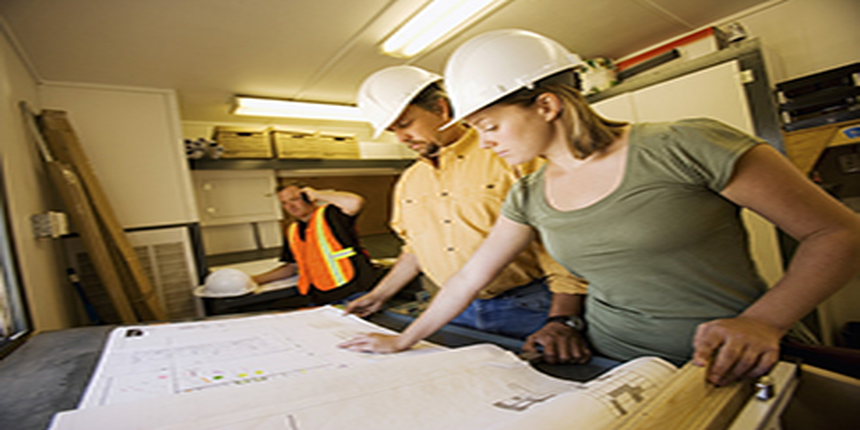 STEM – The preferred choice
Indian students applying for Maths and Computer Science in US universities have increased by 25 percent in 2015-16 as compared to 2014-15. Enrolment in engineering disciplines grew by 10.2% in the same period. Going by statistics, Indians account for the second largest number of candidates after China, especially in STEM subjects.
According to the Open Doors annual report 2016, by the Institute of International Education, one out of every six international students in the US is from India. Nearly, three-fourths are in STEM fields. "Students completing a STEM course are entitled to a three-year OPT (Optional Practical Training) whereas those completing a non-STEM course are entitled to only a year of OPT. Thus, an increasing number, switch from non–STEM to STEM courses. This is precisely why fewer students go for an MBA programme in the USA," says Rajesh Arya, President of Council For American Education.
Civil Engineering
The STEM list includes a range of courses and Civil Engineering is one of the most sought after courses. The U.S. Bureau of Labor Statistics poses that the employment opportunity for civil engineers in the US will grow eight percent till 2024, about as fast as the average for all occupations. According to Prof. R. Nagarajan, Dean of International & Alumni Relations (I&AR), IIT Madras, "Civil Engineering, especially with specialization in seismic technology and environmental sciences, is quite popular in the US and has immense scope. All reputed US universities like the MIT, Stanford, Georgia Institute of Technology have departments of Civil and Environmental Engineering offering the course."
The selection process might vary from university to university but aspirants have to qualify in tests like SAT, GRE, TOEFL, IELTS. At the UG level, the curriculum covers design, physics, maths, applied mechanics etc. At the PG level, the course is more area-specific and one can choose from a range of specializations like Sustainable Design & Construction, Structural Engineering, Geotechnical Engineering, Infrastructure Materials Engineering, Societal Risk Management, Transportation Engineering etc.
In terms of job profiles, civil engineers are employed in a range of sectors and specialist roles exist in areas such as water management, flood control, transportation, power generation and distribution, renewables, municipal projects and surveying. The average pay package for a Civil Engineering graduate ranges between $50000 to $91000.
Computer Science
The Silicon Valley region in the US is home to a large number of start-ups and global technology companies like Apple, Facebook, Google, Cisco, Intel to name a few. "Both at the UG and PG levels, Computer Science remains the most popular course and choice. The demand for computer professional continues to be robust and the students are typically able to get a job within three months of graduation. In the coming years, courses related to technology will continue to be at the top," Arya said.
A CS graduate is introduced to practical and theoretical aspects of the course. One can learn to design and develop new software and hardware, information systems, expertise in e-business, telecommunications and networks.
Computer Science is the largest department at MIT. Some of the other top universities offering this course are Harvard, Carnegie Mellon, University of Michigan, Princeton University and Cornell. The average remuneration package is more than $75000.
Some more options
A few more disciplines that are high in demand are Big Data, Cyber Security, MIS, Applied Mathematics, Financial Engineering and Supply Chain Management. Chemical Engineers and Petroleum Engineers are also in demand and have traditionally drawn the highest salaries in the US. However, it is not only course or college that fetches you a job. An Indian student pursuing PhD in Mechanical Engineering from University of Michigan, on conditions of anonymity said, one should recognize new opportunities and work on it for better prospects. "You need to be smart to identify opportunities in your way. Each day your endeavour should be to build an attractive profile of yourself. If you have a good profile even from a medium tier university, you will find a good job while if the profile isn't good, finding jobs is tough despite graduating from a top university," he sums up.
Stay tuned to studyabroad.careers360.com for more articles and interviews