Honesty matters Beware of study abroad consultants who ask you to falsify academic or financial information
Study abroad planning is quite a tedious task and it takes months to complete the process. For Samit Ganguly, it was a dream come true. The MPhil graduate from Jawaharlal Nehru University had very little experience when he began planning his foreign sojourn for research studies. Preparing well and applying to multiple universities is the way forward, he says. Samit applied to seven schools before he finally landed at Manchester Business School. Planning is most important, echoes MBA student Ravinder Kaur. Admission for higher studies abroad is never guaranteed, she says. You may think that you fit the research interests of the college but your dream college might be seeking a student of a different kind of profile. So plan well and apply early. The following calendar may be useful to keep track: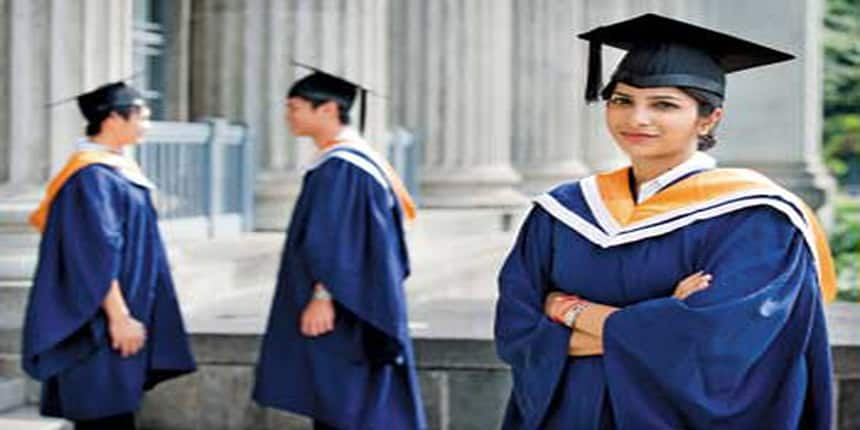 Study abroad timeline:
October
1. Schedule an exam date for GRE and TOEFL. Make this no earlier than six weeks from when you register and not beyond late-November.
2. Start studying for the GRE. Two to three hours a day are sufficient.
3. Start surveying universities, departments, professors online to shortlist.
4. Work on your statement of purpose and writing sample. Complete the first draft of each by the end of that month.
5. Ask teachers (or others) for recommendations. Ideally have at least one academic. Make sure you have three referees and give the first draft of your SOP for them to work on.
November
1. Keep up GRE preparation and start revising. Keep taking tests, make sure you time them and grade honestly.
2. Practise GRE analytical writing essays. Time this as well.
3. Finalise universities. Email professors in departments you have finalised if the deadline is in December.
4. Revise, re-read and polish your SOP and writing sample(s).
5. Start collecting transcripts from your UG and PG institutions.
6. Collect sealed letters of recommendation if you wish to send hard copies.
7. Take the GRE and the TOEFL. Give it your best and do not worry.

Mrinalini Batra
Director,
International Education Exchange
"Engineering at PG level is a popular choice given the uncertainty of getting into a good college in India"


December and/or January:

1. Finalise your SOP and writing sample.
2. Send GRE and TOEFL scores to universities not included in the original list of four.
3. Complete your online application (can be done in more than one sitting) or download and fill the paper form.
4. Put together all components of your application, mail them well in time.
5. Make sure that your referees receive the link by email for submitting their recommendation online.
6. Check that your application is complete and has been received in its entirety by the department.
Study Abroad Checklist
Must-haves in your hand baggage
Passport

Original degree certificates and marks sheets

Medical documents

University proof of admission/important documents sent by the university

All other identity proof viz. International student card, S-pass etc.

Contact details of local friends or relatives in the host country
Study abroad essentials
Clothing that suits the climate

Toiletries and bedding

First aid kit (extra pair of spectacles)

$100 in local currency (make sure you have enough cash for a few days)

Basic kitchen utensils (like pressure cooker and flat-bottom pan)

Camera to capture the moments!

Medical records having information on immunisation, prescriptions, allergies, chronic health problems
January/February
1. Check your email regularly so that you do not miss out any communication from the schools. Some schools interview the applicants and make sure you have not missed the invitation.
2. Contact your colleges and confirm that all necessary application materials have been received. Sometimes scores do not reach from College board or the supporting documents do not reach the person who is handling your application file.
3. If you have decided to apply for financial aid, make sure that you have filed the financial aid papers.
March/April
1. If you have achieved any major awards such as the Founder's Day Award, send an update to the college. The school maintains a file for you and all your information is filed in there.
2. Most admissions-decisions and financial aid award letters arrive this month. Read everything carefully, as it may require action on your part.
3. Make a final decision, and mail the enrolment form. Deposit the cheque to the selected school before May 1 (enrolment deadline for most of the schools).
4. Notify each of the other schools which accepted you that you will not be attending in writing so that your spot can be freed for another student.
May
1. Finalise your housing plans.
2. Start the preparation for applying for a student visa. Just because you have been admitted to a school is no reason to assume that you would be granted a visa. US law treats all student visa applicants as potential immigrants and you have to prove it otherwise during the interview process.
Now the visa is also done, you are all set. You will need to get some medical clearances before you leave. Get your paperwork in order. Send the final examination transcript to your college. Shop for all those items that you will need in college. Sign up for the orientation. And, get going