NRI Quota in Top Engineering Colleges in Madhya Pradesh
NRI Quota in Top Engineering Colleges in Madhya Pradesh - Non-Resident Indians (NRI) along with Foreign Nationals (FN), People of Indian Origin (PIO) and Children of Indian Workers in Gulf Countries (CIWG) seeking admission to study in top engineering colleges of Madhya Pradesh can apply through NRI or FN/ PIO /CIWG quota. All India Council of Technical Education (AICTE) has approved institutes to reserve at most 5% of total seats for NRI students aspiring to study engineering in top colleges of Madhya Pradesh. Fifteen percent (15%) over the total intake per course in all the AICTE approved Institutions is allowed on supernumerary basis for admitting students from amongst FN or OCI or PIO or CIWG categories. One third of these 15% seats are reserved for the Children of Indian Workers in the Gulf Countries.Out of 200 AICTE approved institutes in Madhya Pradesh, 3 have different number of seats reserved for NRI and CIWG. Varied streams from Mechatronics, Computer Science to Aeronautical and Biotechnology are available in top engineering colleges of Madhya Pradesh, and NRI along with FN, PIO seats for each are given at the end of the article. However, it is not an exhaustive list and students can visit the AICTE website to know seats reserved under NRI and CIWG quota for each course. Total intake of top engineering colleges in Madhya Pradesh for the year 2017-18 was 88523, out of which 111 and 418 seats are reserved under NRI quota and FN/PIO/CIWG quota respectively. Top engineering colleges in Madhya Pradesh are affiliated to two universities, which are responsible for awarding the degree to students upon completion of the course: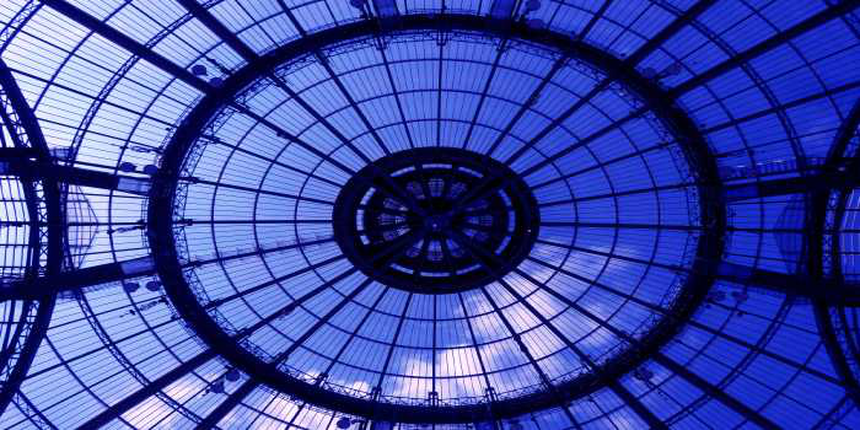 Devi Ahilya Vishwavidyalaya, Indore

Rajiv Gandhi Proudyogiki Vishwavidyalaya, Bhopal
Admission through NRI quota to top engineering colleges in Madhya Pradesh is done by counselling, which is conducted by the Directorate of Technical Education (DTE), Bhopal. DTE is the competent authority to conduct centralised counseling by inviting applications through online or offline method. Admission through NRI quota will be done on merit basis by releasing the list of admitted candidates before commencement of counseling of general pool seats.
Students seeking admission under NRI quota can participate in the online counselling by submitting an online application form and paying a non-refundable registration fee of Rs 5100. After which, students seeking NRI admission have to personally appear at the Office of the Chairman Counselling Committee, Bhopal for document verification, allotment of institute and admission to engineering courses. Students seeking admission under NRI quota will be included in the allotment process after document verification and the institute will be allotted to them according to their merit and availability as per the course. An allotment slip will be issued to the candidate after submitting a demand draft of Rs 75000 as part payment of tuition fee. In case of Architecture course, NRI students will be admitted on the basis of combined merit prepared with NATA score and Qualifying examination marks.
According to regulations set by DTE, vacant NRI seats will be included in the 'general pool'.NRI students who have completed their high school graduation from abroad are required to have an Equivalence Certificate from the Indian Embassy or Indian Consulate or Association of Indian Universities.
Also Read - Top courses for NRI and CIWG aspirants in top Indian institutes in 2018 – 19
NRI Quota: Eligibility Criteria for Madhya Pradesh Engineering Colleges
Students must satisfy the eligibility criteria to apply under NRI quota:
Pass in Plus Two Examination or any other equivalent examination with Physics, Chemistry, Mathematics and English as separate subjects and a minimum aggregate average of 45%

For applying under NRI quota, student must be a Non-Resident Indian or at least one of the parents of such candidate should be an NRI and ordinarily residing abroad as NRI. Non-resident Indian shall have the same meaning as assigned to it in clause(e) of section 115C of the Income tax act, 1961. An individual is non-resident for income tax purpose, when he/she is not a resident or ordinarily resident in India. A person is treated as ordinarily resident when any of the following conditions are satisfied:
If he/she has not been a resident of India in nine out of ten preceding years or

If he/she has not been in India for a period of 730 days or more during the preceding seven years.
The person who sponsors the candidate for NRI admission should be a First Degree Relation (Parent, Child, Sibling) of the candidate and be ordinarily residing abroad as an NRI
If the candidate has no parents or near relatives or is taken as a ward by the nearest relative, such candidate may also be considered for admission provided that the guardian has bona fide treated the candidate as a ward. Such guardian must file an affidavit indicating the interest shown in the education affairs of the candidate and also his relationship with the candidate. The guardian should also be a non-resident Indian and ordinarily residing abroad as an NRI
For applying under FN/PIO/CIWG quota, student must either be a Foreign National or Person of Indian origin or Overseas Citizenship of India card holder or Children of Indian Workers in Gulf Countries.
"Foreign National" means the Citizen of Countries other than India who are not of Indian origin as defined under OCI/ PIO.

Person of Indian Origin (PIO) - is a citizen of any country other than Afghanistan, Bangladesh, Sri Lanka, Nepal or Pakistan, if he at any time held an Indian passport, or he or either of his parents or spouse were citizens of India by virtue of the Constitution.

Overseas Citizenship of India - is a pseudo-citizenship scheme established because the constitution of India does not permit full dual citizenship. An OCI card, which is a long-term visa with restrictions on voting rights and government jobs, acts as the proof of OCI and is available to certain PIOs.

CIWG stands for Children of Indian Workers in Gulf Countries. CIWGC is a scheme generated by the Ministry of India for the children of Indian expatriates in Gulf countries looking for admissions in India.
NRI Quota: Documents Required for Madhya Pradesh Engineering Colleges
Students seeking admission under NRI quota are required to produce below documents according to 'Admission Regulation, 2011'  to be eligible for admission:
Print out of the Registration form and payment receipt of registration fee

Mark Sheet of Qualifying Examination. Qualifying examination is an examination the passing of which entitles the student to seek admission into the relevant professional course. If the score of qualifying examination is in grade system, a formula certified by the Indian embassy or Indian consulate of the student's country to convert grade into percentage shall apply.

Equivalence Certificate from the Indian embassy or consulate or Association of Indian Universities is required from candidates who have passed qualifying examination from a country other than India to show that the examination passed is equivalent to the respective qualifying examination of the Indian education system. 

Proof of nationality

Certificate from Indian Embassy or Indian Consulate of the country where NRI is residing to the effect that father or mother is NRI, or

original passport of NRI or true copy of passport certified by Indian embassy or Indian consulate of the country where the student's mother or father is residing
In case of applying under FN quota, passport of a country other than India is required. Students are also advised to apply for passport after acceptance to the university

In case of PIO or OCI, OCI card holder or necessary documents to prove status

Students who fall under the CIWG scheme are required to submit proof showing either parent working in a gulf country, which has to be duly signed by the employer of the parent. A copy of passport, visa and work permit (in case any) of the child's parent in Gulf are also required to be submitted proof.

Notarised affidavit of mother or father sponsoring their son or daughter under NRI category

Two passport size self-attested photographs of the student
All the original documents will be returned after verification along with an eligible receipt. Students seeking admission under NRI quota are required to report within 3 days to the allotted institute along with all original documents and the required fee. Following documents are necessary at the time of reporting:
Original letter of allotment from Directorate of Technical Education, Bhopal (MP)

Xerox copy of all the documents mentioned in the verification slip

Character Certificate

Original Document Verification Slip obtained from the Nodal Centers of DTE
NRI Quota: Top Engineering Colleges in Madhya Pradesh with NRI Quota
College Name

Course

NRI seats

Tuition Fee (USD per annum)

Institute of Engineering Technology, Indore

Civil Engineering

3

3000

Mechanical Engineering

3

3000

Computer Science and Engineering

6

3000

Electronics and Instrumentation Engineering

3

3000

Electronics and Tele-Communication Engineering

6

3000

Information Technology

6

3000

Madhav Institute of Technology Science, Gwalior

Electrical Engineering

6

3000

Electronics Engineering

6

3000

Computer Science and Engineering

6

3000

Information Technology

3

3000

Architecture

2

3000

Civil Engineering

6

3000

Mechanical Engineering

6

3000

Automobile Engineering

3

3000

Electronics and Telecommunications Engineering

3

3000

Shri G.S.Institute of Tech. Science, Indore

Information Technology

5

3000

Civil Engineering

6

3000

Mechanical Engineering

3

3000

Electrical Engineering

5

3000

Electronics and Telecommunications Engineering

5

3000

Industrial and Production Engineering

3

3000

Electronics and Instrumentation Engineering

3

3000

Computer Science and Engineering

5

3000
NRI Quota: Top Engineering Colleges in Madhya Pradesh with FN/PIO/CIWG Quota
College Name

Course

PIO/FN/CWIG Seats

Tuition Fee (USD per annum)

Corporate Institute of Science Technology, Bhopal

Civil Engineering

9

3000

Electronics & Communication Engg

18

3000

Mechanical Engineering

18

3000

Electrical and Electronics Engineering

9

3000

Computer Science & Engineering

9

3000

Madhav Institute of Technology Science, Gwalior

Electrical Engineering

18

3000

Electronics Engineering

18

3000

Computer Science and Engineering

18

3000

Information Technology

9

3000

Chemical Engineering

9

3000

Biotechnology

5

3000

Architecture

6

3000

Civil Engineering

18

3000

Mechanical Engineering

18

3000

Automobile Engineering

9

3000

Electronics and Telecommunications Engineering

9

3000

NRI Institute of Information Science and Technology, Bhopal

Civil Engineering

18

3000

Computer Science and Engineering

18

3000

Electronics & Communication Engg

18

3000

Electrical and Electronics Engineering

18

3000

Information Technology

9

3000

Mechanical Engineering

27

3000

Shri G.S.Institute of Tech. Science, Indore

Information Technology

14

3000

Biomedical Engineering

9

3000

Civil Engineering

18

3000

Mechanical Engineering

9

3000

Electrical Engineering

14

3000

Electronics and Telecommunications Engineering

14

3000

Industrial and Production Engineering

9

3000

Electronics & Instrumentation Engineering

9

3000

Computer Science & Engineering

14

3000
Also Read
Top Private Engineering Colleges in andhra Pradesh for NRI
Top Private Engineering Colleges in Maharashtra for NRI candidates
NRI Quota in Top Engineering Colleges in Karnataka
NRI Quota in Top Engineering Colleges in Kerala