NRI Admissions: Know Private Medical Colleges in Uttar Pradesh
NRI Quota in Private Medical Colleges in Uttar Pradesh – Non Resident Indian (NRI) students aspiring to study MBBS in private medical colleges of Uttar Pradesh have the option of NRI quota. There are 22 private medical colleges in Uttar Pradesh with total number of seats amounting to 2950, out of which 15% are reserved for NRI admissions as per Medical Council of India. Directorate of Medical Education and Training, Lucknow is responsible for conducting the counselling and admission of NRI students to undergraduate courses in medicine. Students can take NRI admission in the same way as an Indian student, by appearing and qualifying the National Eligibility cum Entrance Test (NEET-UG). NEET-UG is conducted by the National Testing Agency (NTA). The exam is scheduled to be held on May 5, 2019.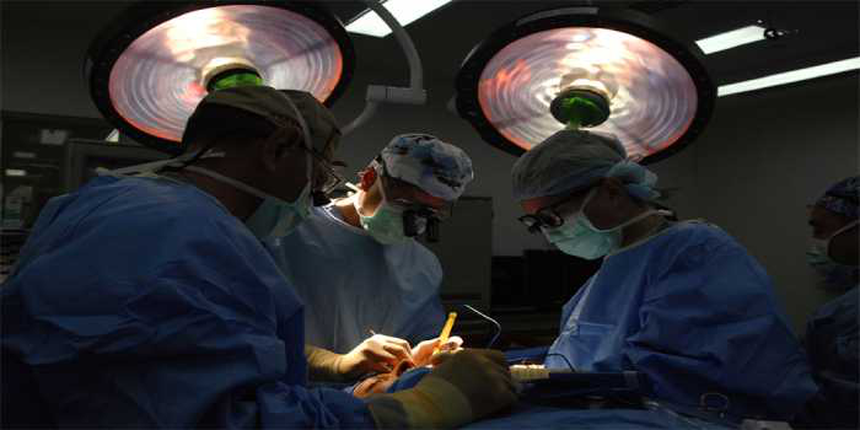 Private medical colleges in Uttar Pradesh are affiliated to universities which award the degree to students:
Dr. Ram Manohar Lohia Avadh University, Faizabad
Dr B R Ambedkar University,Agra, U.P.
Mahatma Gandhi Kashi Vidyapith, Varanasi
King Georges Medical University, Lucknow
Integral University, Lucknow
Ch. Charan Singh University, Meerut
M J P Rohilkhand University
Sharda University, Greater Noida
Swami Vivekanand Subharti University, Meerut
Teerthanker Mahaveer University, Moradabad
Dr. Shakuntala Misra National Rehabilitation University, Lucknow
NRI admission in private medical colleges of Uttar Pradesh is determined by the candidate's NEET rank i.e. score achieved by the NRI candidate compared to other students applying through NRI quota. The admission procedure is based on merit because the rank of the student depends on the marks scored by him/her in the NEET exam. Students who are eligible for NRI admissions can apply for counselling by submitting the online form and paying a registration fee of Rs 2000. NRI students must be present at the time of counselling for documents verification and payment of fee. NRI student is required to pay security money of Rs 200000, which will be refunded, after the allotment of a seat in the private medical college in Uttar Pradesh. Students seeking NRI admission must obtain an equivalence certificate or furnish complete details to help the university in determining eligibility.
NRI definition for private medical colleges in Uttar Pradesh
Candidates seeking NRI admission in Uttar Pradesh must understand and satisfy the definition of Non-Resident Indian applicable in the state. According to the Income-tax Act of 1961, any Indian citizen who does not meet the criteria as a "resident of India" is a non-resident of India. This also includes PIO and OCI.
A Person of Indian Origin (PIO) is a citizen of any country other than Afghanistan, Bangladesh, Sri Lanka, Nepal or Pakistan, if he at any time held an Indian passport, or he or either of his parents or spouse were citizens of India by virtue of the Constitution.
Overseas Citizenship of India - is a pseudo-citizenship scheme established because the constitution of India does not permit full dual citizenship. An OCI card, which is a long-term visa with restrictions on voting rights and government jobs, acts as proof of OCI and is available to certain PIOs. 
NRI-seat Eligibility Criteria
As per a Supreme Court order, the eligibility criteria for NRI seat aspirants are:
One of the parents should be an NRI and shall ordinarily be residing abroad as an NRI
The person who sponsors the student for admission should be a first-degree relation of the student and should be residing abroad as an NRI
If the student has no parents or near relatives or taken as a ward by some other nearest relative such students also may be considered provided the guardian has bona fide treated the student as a ward and such guardian shall file an affidavit indicating the interest shown in the affairs of the student and also his relationship with the student and such a person should be an NRI, and ordinarily residing abroad.
'Nearest relative' is defined as:
Real brother and sister of father i.e. real aunt and real uncle
Real brother and sister of mother i.e. real maternal aunt and real maternal uncle
Father and mother of either parent i.e. maternal or paternal grandfather and  maternal or paternal grandmother
First degree paternal and maternal cousins
Such a person should be an NRI
Eligibility Criteria for NRI Students for MBBS Admission in Uttar Pradesh
Only eligible students will be allowed to apply through NRI quota:
Passed the Senior secondary examination or ISC examination or an equivalent examination taken after 12 years of study with the last two years comprising of science subjects (including practicals) and Mathematics and English at a level not less than the core course prescribed by NCERT or
the Intermediate Examination in Science of an Indian University/Board with a practical test included and English as a compulsory subject or
the B.Sc. Examination of an Indian University or
Any other examination which in scope and standard is equivalent to above examinations
Passed individually in the subjects of Physics, Chemistry, Biology and English and obtained at least 50% marks taken together in these subjects at the qualifying examination
A student must have qualified NEET 2019 i.e. scored at least 50th percentile in the NEET examination to be eligible for NRI quota.
NRI students educated abroad must have passed, with at least 50% marks, in the science subjects and English till 12th grade
NRI student should have completed 17 years of age at the time of admission or will complete the age on or before 31st December 2018. The upper age limit is 25 years from the date of examination.
Documents Required for NRI admission
Following documents along with their respective originals are required to be submitted for NRI admission:
Print out of Online application form with passport size photographs

Equivalency Certificate determined as per regulations of the Medical Council of India and the concerned University.

Mark sheet of Senior secondary (12th grade) and intermediate (10th) examination

Proof of category chosen by the candidate in the registration form. In the case of students seeking NRI admission, proof of NRI status is necessary. If the candidate is applying under OCI category, an OCI card issued by the embassy is required.

NEET admit and score card
Top Private Medical Colleges in Uttar Pradesh
S. No.

College Name

NRI Seats*

Tuition Fee 

(INR per annum)

1

Career Instt. Of Medical Sciences & Hospital, Lucknow

15

14,00,000

2

Era Lucknow Medical College, Lucknow

22

16,82,000

3

F.H. Medical College & Hospital, Etamdapur, Firozabad

23

11,30,000

4

Heritage Institute of Medical Sciences, Varanasi

22

10,31,000

5

Hind Institute of Medical Sciences, Barabanki

15

10,04,000

6

Hind Institute of Medical Sciences, Sitapur

22

50,85,000 (full course)

7

Integral Institute of Medical Sciences & Research, Lucknow

15

13,50,000

8

K.D. Medical College Hospital & Research Centre, Mathura

23

11,47,000

9

Mayo Institute of Medical Sciences, Barabanki

22

10,67,000

10

Mulayam Singh Yadav Medical College & Hospital, Meerut

23

909500

11

Muzaffarnagar Medical College, Muzaffarnagar

23

1,059,000

12

Rajshree Medical Research Institute, Bareilly

22

11,30,000

13

Rama Medical College and Hospital, Kanpur

23

11,30,000

14

Rama Medical College Hospital and Research Centre, Hapur

23

11,30,000

15

Rohilkhand Medical College & Hospital, Bareilly

22

10, 81,000

16

Saraswati Institute of Medical Sciences, Hapur

15

12,09,000

17

Saraswati Medical College, Unnao

22

1,055,000

18

School of Medical Sciences & Research, Greater Noida

22

11,50,000

19

Shri Ram Murti Smarak Institute of Medical Sciences, Bareilly

15

11,44,000

20

Subharti Medical College, Meerut

15

16,80,000

21

Teerthanker Mahaveer Medical College, Moradabad

22

1,518,182

22

T S Misra Medical College & Hospital, Amusi, Lucknow

22

11,30,000
*approximate
Uttar Pradesh NRI Admission Dates 2019*
| | |
| --- | --- |
| Events | Important Dates |
| First round of Counselling | July 2 – July 5, 2019 |
| Declaration of result | July 5, 2019 |
| Last date to report at allotted college | July 12, 2019 |
| Date for downloading seat allotment letter | July 6 – July 11, 2019 |
* Tentative dates
Also Read
NRI Admissions: Know private medical colleges in Madhya Pradesh
NRI Admissions: Know Private Medical Colleges in Kerala
NRI Admissions: Know Private Medical Colleges in Maharashtra
NRI Admissions: Know Medical Colleges in Himachal Pradesh
NRI Admissions: Know Medical Colleges in Punjab
NRI Admissions: Know Private Medical Colleges in Gujarat
NRI Admissions: Know Private Medical Colleges in Andhra Pradesh