NRI Admissions: Know Private Medical Colleges in Tamil Nadu
NRI Quota for MBBS Admissions in Tamil Nadu – Private medical colleges in Tamil Nadu offers admission to NRI aspirants interested in pursuing an MBBS course in India. There are 12 private medical colleges in Tamil Nadu which offer admissions to students under the NRI quota. The total number of seats in these 12 private colleges are 1650. Of these 1650, as many as 15% seats i.e. approximately 240 are available to NRI students. The basic eligibility criteria for the NRI students is the same as that of a residential student. The NRI aspirants interested to pursue medicine under the NRI quota are required to qualify the National Eligibility cum Entrance Test (NEET). NEET-UG is conducted by the National testing Agency (NTA). NEET-UG is scheduled to be conducted on May 5, 2019. Admissions are offered on the basis of NEET rank obtained.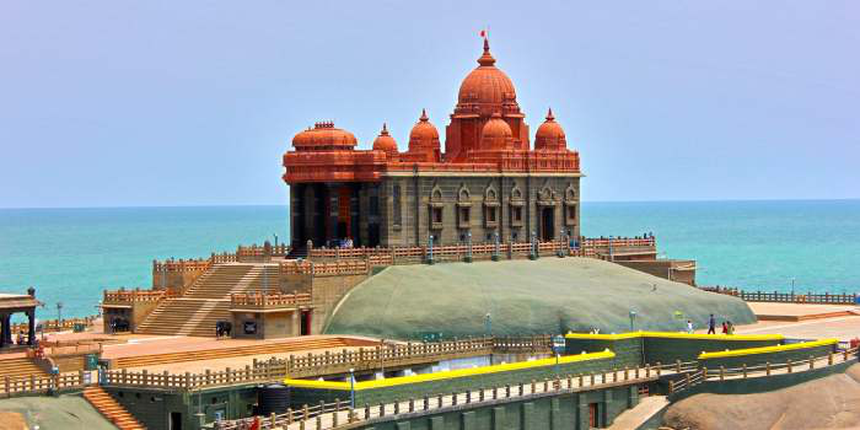 The 12 private medical colleges in Tamil Nadu are affiliated to The Tamilnadu Dr. MGR Medical University, Chennai or SRM Institute of Science & Technology. 
NRI Definition for Private Medical Colleges in Tamil Nadu
The guidelines for admission to MBBS Courses 2018 – 2019 session for NRI category under Management quota in Self- Financing Medical Colleges in Tamil Nadu are:
Aspirants should be people of Indian origin settled in foreign countries or their children born in foreign countries.
            OR
 Wards or children of citizens of India who stay abroad for employment, business.
            OR
Children of citizen of India deputed abroad by Public Sector Undertaking or are Central/State Government officials on deputation to abroad.
MBBS aspirants opting for NRI Quota should hold an Indian passport.

Aspirants should have completed 17 years on or before 31st December 2018.

Aspirants should have passed H.S.C Exam or equivalent.

The minimum marks scored by an NRI MBBS aspirant be a minimum of 50% marks in Biology (or Botany and Zoology taken together), Physics and Chemistry.

The medium of instruction during H.S.C should be English.

In cases of a tie, the candidate senior in age would be given preference.

Admission of candidates under the NRI quota is done on the basis of the score obtained in the NEET, the qualifying examination.

The NRI financial supporter should be either a parent of the aspirant or a legal guardian declared by the court as per provisions in "The Guardians and Wards Act 1890".
Eligibility Criteria for NRI Students for MBBS Admission
The basic eligibility criteria for NRI admissions to private medical colleges in Tamil Nadu are same as for the resident candidates. Aspirants have to qualify NEET-UG and then apply to the Health and Family Welfare Department, Government of Tamil Nadu for the counselling procedure.
The counselling schedule for admission to private medical colleges in Tamil Nadu is announced by the Health and Family Welfare Department, Government of Tamil Nadu. Aspirants are suggested to attend the counselling session as per the schedule and rank along with their call letter downloaded from the official websites (www.tnhealth.org www.tnmedicalselection.org).
Candidates are also required to attend the counselling with original documents only. No separate intimation of the counselling dates will be done by the counselling authority to the students.
All candidates attending the MBBS counselling are required to remit a non-refundable Demand Draft of amount of Rs.1000/- drawn in favour of The Secretary, Selection Committee, Kilpauk, Chennai as Processing Fee.
Candidates who have selected seats at the time of counselling should pay an amount of Rs.1,00,000/-(Rupees One Lakh only) for Management Quota and Rs.5,00,000/-(Rupees Five Lakh only) for NRI category as Registration Fee by means of Demand Draft drawn in favour of "The Secretary, Selection Committee, Kilpauk, Chennai – 10" payable at Chennai at the time of receipt of the allotment order.
Documents required for NRI Admission
NEET- UG 2019 Hall ticket and Score card

Class X Mark Sheet (both sides of Mark Sheet should be photocopied)

H.S.C. Mark sheet (both sides of mark sheet should be photocopied) or any other equivalent examination of the first appearance

Transfer certificate from the school last attended or Bonafide certificate from the institution presently undergoing.

Aadhar Card

Nativity certificate (if applicable)

Community Certificate Card

Linguistic and Religious Minority certificate

The aspirant/ sponsor has to provide a proof of payment of Development charges (one-time charges) US $ 1000/-.

NRI sponsored candidates are not allowed to apply under NRI quota.

NRI quota applicants should submit these documents
NRI status of the financial supporter issued by the Indian Embassy of the respective country with seal

Relationship certificate between the aspirant and NRI financial supporter

Declaration of the parent for sponsorship to the ward

Valid passport of the candidate and photocopy of the parents

Valid Indian Passport of the NRI financial supporter

NRE account passbook of the financial supporter
Procedure for Filling the Application for NRI 
Candidates are advised to read the instructions before filling the application form.

Each application form and OMR has a unique number in the Application form and OMR. Candidates should ensure that they are same.

Application should be filled with blue ball point pen only

Incorrectly filled applications would be rejected or those received after the last date will be rejected without intimation. Unsigned applications or those without the required enclosures will also be rejected.

Candidates should not fold, deface or staple the OMR sheet under any circumstance.

Aspirants are required to affix a recent passport size photograph taken with their name and date, as directed, in the application form and the OMR.

The application should be clear and legible and filled up by the candidate in his/her own handwriting.

If any information is found to be incorrect, then;
The admission will be forfeited.

The candidate would be debarred for three years.

A criminal action will be instituted against the candidate.
The filled in applications will be sent to:

The Secretary,
Selection Committee,
162, Periyar E.V.R. High Road,
Kilpauk, Chennai – 600 010. 
Top Private Medical Colleges in Tamil Nadu
| | | | | |
| --- | --- | --- | --- | --- |
| S.N0 | College | Total Seats | NRI seat | Annual Fee in Lakhs (₹) |
| 1 | Christian Medical College, Vellore | 100 | 15 | 23.5 |
| 2 | Dhanalakshmi Srinivasan Medical College and Hospital, Perambalur | 150 | 22 | 23.5 |
| 3 | Karpagam Faculty of Medical Sciences & Research, Coimbatore | 150 | 22 | 23.5 |
| 4 | Karpaga Vinayaga Institute of Medical Sciences, Maduranthagam | 100 | 15 | 23.5 |
| 5 | Melmaruvathur Adiparasakthi Instt. Medical Sciences and Research | 150 | 22 | 23.5 |
| 6 | PSG Institute of Medical Sciences, Coimbatore | 150 | 22 | 23.5 |
| 7 | Sree Mookambika Institute of Medical Sciences, Kanyakumari | 100 | 15 | 23.5 |
| 8 | Sri Muthukumaran Medical College, Chennai | 150 | 22 | 23.5 |
| 9 | SRM Medical College Hospital & Research Centre, Kancheepuram | 150 | 22 | 23.5 |
| 10 | Tagore Medical College and Hospital, Chennai | 150 | 22 | 23.5 |
| 11 | Trichy SRM Medical College Hospital & Research Centre, Trichy | 150 | 22 | 23.5 |
| 12 | Velammal Medical College Hospital and Research Institute, Madurai | 150 | 22 | 23.5 |
Tamil Nadu NRI Admissions Dates 2018
Important Dates*

Date of Notification

June 2019*

Commencement for sale of application

June 2019*

Last date for issue of application

Mid-June 2019*

 date for receipt of filled in application

June 2019*

Address to which the filled in application along with enclosures are to be sent

The Secretary, Selection Committee, No. 162, Periyar E.V.R. High Road, Kilpauk, Chennai – 600 010.

Expected date for declaration of Rank List

Last week of June 2019*

Tentative Dates of counselling

 

1 st Phase

Mid-July 2019* 

2nd Phase

Last week of July 2019*

Commencement of courses

Early August 2019*

Closure of admission

Mid-August 2019*
*Tentative dates
Also read,
NRI Admissions: Know Private Medical Colleges in Kerala
NRI Admissions: Know private medical colleges in Karnataka
NRI Admissions: Top Deemed Universities for MBBS with low fee
NRI Admissions: Know Private Medical Colleges in Maharashtra
NRI Admissions: Know private Medical Colleges in Gujarat
NRI Admissions: Know private Medical Colleges in Andhra Pradesh