NRI Admissions: Know Private Medical College in Sikkim
NRI Quota in Private Medical Colleges in Sikkim – Non Resident Indian (NRI) students aspiring to study MBBS have the option of private medical college in Sikkim. There is only one private medical college in Sikkim - Sikkim Manipal Institute of Medical Sciences (SMIMS) - that offers NRI admission for MBBS. NRI students don't have any seats reserved for them but can apply under the Management category. There are 50 seats out of which eight are reserved under management category. The college is affiliated to Sikkim Manipal University (SMU) which will confer the MBBS degree upon completion of the course.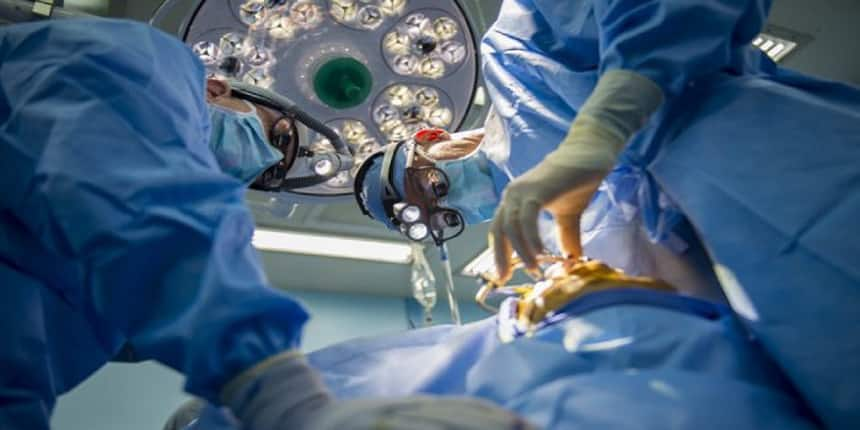 Admission process in private medical college of Sikkim is the same for an Indian and NRI student, and is based on merit. Students must appear for and qualify the National Eligibility cum Entrance Test (NEET-UG) to be eligible for NRI admission. NEET-UG is conducted by the National Testing Agency (NTA) and is scheduled to be held on May 5, 2019. The rank achieved by NRI student i.e. the score of candidate vis-a-vis other applicants who have applied under management category will determine if he/she gets the seat. Students seeking NRI admission should note that they will be competing with all the Indian candidates who have applied under the Management category.
The college follows common counselling, for NRI admission, which is conducted under the overall direction and control of the State Government of Sikkim. Eligible NRI students are required to fill the application form and pay a registration fee of Rs 1500 to be considered for counselling. For NRI admission, candidates must furnish necessary documents for verification and pay the annual fee of the first year on the day of counselling. Candidates seeking NRI admission, who have qualified from foreign universities, are required to submit the equivalent grading/percentage of marks from Association of Indian Universities (AIU) for marks scored in the qualifying examination.
NRI-seat Eligibility Criteria
A Supreme Court order has clarified the eligibility conditions for a person to be able to apply for the NRI seat. The criteria are mentioned below.
Either parent should be an NRI and shall ordinarily be residing abroad as an NRI
The NRI sponsor the student for admission should be a first-degree relative of the aspirant and residing abroad as an NRI
If the aspirant has no parents or near relatives or has been taken as a ward by a nearest relative such aspirants may also be considered for the NRI seat provided the guardian has bona fide treated the student as ward and the guardian is required to file an affidavit showing his/her interest in the affairs of the student and also their relationship with the student and such a person should be an NRI, and ordinarily residing abroad.
'Nearest relative' should be one of the following.
Real brother and sister of father i.e. real aunt and real uncle
Real brother and sister of mother i.e. real maternal aunt and real maternal uncle
Father and mother of either parent i.e. maternal or paternal grandfather and  maternal or paternal grandmother
First degree paternal and maternal cousins
The relative should be an NRI
NRI definition for private medical college in Sikkim
Candidates seeking NRI admission in Sikkim must understand and satisfy the definition of Non-Resident Indian applicable in the state. "NRI" is defined under Income Tax Act, 1961 along with Foreign Exchange Management Act, 1999. The term NRI is defined under FEMA as 'A person resident outside India who is either a citizen of India or is a person of Indian origin (PIO).'
A Person of Indian Origin (PIO) is a citizen of any country other than Afghanistan, Bangladesh, Sri Lanka, Nepal or Pakistan, if he at any time held an Indian passport, or he or either of his parents or spouse were citizens of India by virtue of the Constitution.
If the candidate seeking NRI admission is not an NRI, he/she may be sponsored by his/her father, mother, brother, sister, uncle or aunt, grandparent.
Eligibility Criteria for NRI Students for MBBS Admission
Candidates must apply under the management category since there is no NRI quota. However, students must fulfil the criteria to be eligible for NRI admissions:
Passed the Senior Secondary or ISC examination or an equivalent examination with 10+2 years of study and science subjects (including practicals) in the last two years of study along with English
Individually passed in the subjects of Physics, Chemistry, Biology and English with at least 50% marks taken together in these subjects at the qualifying examination (10+2 or equivalent).
All NRI students must be 17 years of age or older as on December 31, 2019.
To be eligible for NRI admission, the student must have qualified NEET i.e. scored at least 50th percentile in the NEET exam.
Candidate must either be an NRI or be sponsored by his/her close relatives to be eligible for NRI admission.
Documents Required for NRI admission
For NRI admission, students are required to furnish original documents along with their self-attested copies:
Printed application form either downloaded from the website or as available in the prospectus.
NEET score card and admit card
Class X Mark sheet and Pass certificate
Class XII Mark sheet and Pass certificate
Birth Certificate
Migration certificate from previous University/ Board
Conduct and character certificate obtained from previous school/college with letterhead.
Transfer certificate or college/school leaving certificate 
Association of Indian Universities Equivalence Certificate for candidates with qualifications from schools affiliated to Foreign Board.
Gap certificate if passed Class XII on or before 2018.
Anti-Ragging Declaration forms duly affirmed in front of an oath commissioner.
Aadhaar Card of the candidate is required for verification
PanCard of the payee. Candidates seeking NRI admission should remember that no other certificate in lieu of this will be accepted
Proof of NRI status (Scanned copy of Passport only).
Sponsorship by NRI with a scanned copy of the passport of the sponsor, if the candidate is sponsored
Proof of residence of NRI/sponsor.
Top Private Medical Colleges in Sikkim
College Name

Management Seats

Fee 

(USD for full course)

AIR Opening

AIR Closing 

Sikkim Manipal Institute of Medical Sciences, Gangtok

8

173,750

240460

483784
Sikkim NRI Admission Dates 2018
| | |
| --- | --- |
| Event | Deadlines |
| Registration starts | June 9, 2019* |
| Application Deadline | June 30, 2019* |
| First Round of counselling | June 26, 2019* |
| Second Round of counselling | Fourth week of July |
| Commencement of Classes | August 1, 2019* |
| Last date for admission against vacant seats arising due to any reason | August 31, 2019* |
*Tentative Dates
Also Read
NRI Admissions: Know private medical colleges in Madhya Pradesh
NRI Admissions: Know Private Medical Colleges in Kerala
NRI Admissions: Know Private Medical Colleges in Maharashtra
NRI Admissions: Know Medical Colleges in Himachal Pradesh
NRI Admissions: Know Medical Colleges in Punjab
NRI Admissions: Know Private Medical Colleges in Gujarat
NRI Admissions: Know Private Medical Colleges in Andhra Pradesh