More than One Lac GRE Tests Taken from India in 2016 says ETS
"Data shows that GRE test takers who thoughtfully changed their first answer were likely to improve their scores", says Jason Baran, Senior Manager, Public Relations, at Educational Testing Service (ETS). He also reviews the various aspects of GRE® General Test including the test pattern and the preparation strategies.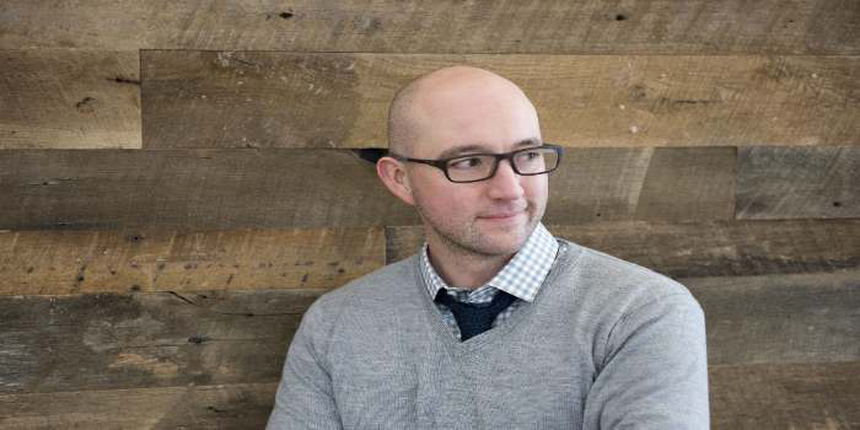 Read on to know more to learn more about GRE® General Test.
What makes the GRE® General Test the better option when one wishes to study or work abroad?
The GRE® General Test is the one admissions test that can be used to apply to a range of master's, MBA, specialized master's in business and doctoral programs. That means students need only take one test to have a world of options within reach. That may be why more students than ever before are submitting GRE® scores with their applications. GRE scores are accepted equally by top-ranked business programs throughout the world. Among them are some of the top global MBA programs, as ranked by The Financial Times, U.S. News & World Report and Bloomberg Businessweek. Plus, the GRE General Test offers smart features to help test takers show schools their best. To see a complete list of schools that accept GRE scores for their graduate and business programs, Click here.
Do tell us about the test-taker friendly aspects of the test. How do students benefit from these?
The GRE® General Test has features that allow students to apply more of their own test-taking strategies. Within each section of the computer-delivered test, test takers can:
Preview and review questions

Skip questions and go back

Change answers
This is great news because recent data shows that most GRE test takers who thoughtfully changed their first answer were likely to improve their scores. And all test takers who skipped a question and later completed it received the same or better scores. To see the features in action, including the on-screen calculator for the Quantitative Reasoning section, students can try the test for free with POWERPREPTM Online.
Could you let us know about the sections of the test and a few details of each along with scoring pattern?
The GRE® General Test consists of three scored sections: Analytical Writing, Verbal Reasoning, and Quantitative Reasoning.
Official GRE® scores will consist of three separate scores - a Verbal Reasoning score, a Quantitative Reasoning score and an Analytical Writing score. The Verbal and Quant sections are each scored on a scale of 130-170, in one-point increments. The AW section is scored on a scale of 0-6, in half-point increments.
*An unidentified, unscored section that does not count toward a score may be included in any order after the Analytical Writing section.
**An identified research section may be included in place of the unscored section. Questions in this section are included for ETS research purposes and will not count toward your score.
What are the best ways to prepare for the test?
In truth, the best way for one student to prepare for test day success may not be the same as another student. In the end how to prepare is a personal decision each test taker should make based on the study methods they find most effective. As the maker of the test, ETS recommends that everyone gauge how much prep time they will need and on what skill sets they should focus their efforts. Taking a practice test or two using POWERPREPTM Online will help give test takers an idea of their strengths and areas for improvement. These FREE practice tests simulate the actual computer-delivered test and include the test-taker friendly design features you'll encounter on test day, like moving back and forth between questions, changing answers within a section and the on-screen calculator.
After taking a simulated test, test takers should review all of the Official Prep materials available from the maker of the test and select those they feel will help them focus on the areas where they should invest more time.
For students wishing to do an MBA, which universities accept The GRE® General Test in India and abroad?
Many schools in India, including top schools such as Indian School of Business and Indian Institute of Management Bangalore, accept GRE® scores for their business programs. Throughout the world, nearly 1,300 business schools accept GRE scores for their MBA programs. Included are top programs, according to rankings by The Financial Times, U.S. News & World Report and Bloomberg Businessweek, such as Harvard, IE, INSEAD, MIT Sloan, Stanford and Singapore Management University. Click here to see a full list of schools that accept GRE scores for MBA.
What is the validity of the test?
GRE® scores are valid for five years, so if test takers are undecided in their future plans or want a chance to take the test again to better their scores, they have plenty of time to do so. If they retest, students can opt to send only their best scores to the schools of their choice.
How many students on an average take the GRE® General Test from India as well as the world?
In the calendar year 2016, more than 100,000 tests were taken in India. During that same year, overall GRE test volume exceeded 718,000.
How has the test pattern evolved over the years? What are the latest additions or updates to the test, test pattern, scoring?
The GRE General Test has included the Verbal Reasoning, Quantitative Reasoning, and Analytical Writing measures since 2002. Beginning in August 2011, ETS introduced significant changes to the content of the Verbal, Quantitative, and Analytical Writing measures, as well as the test-taker friendly features. Also at that time, new 130-170 score scales for the Verbal and Quantitative sections were introduced. 
Why should someone take a GRE® Subject Test when the GRE® General Test is also used for admission to Master's programs abroad?
The GRE® General Test was designed to assess general readiness for graduate-level work, and it measures verbal reasoning, quantitative reasoning, critical thinking and analytical writing skills. The GRE® Subject Tests are achievement tests that measure knowledge of a particular field of study that is important for graduate study in that field. The Subject Tests are intended for students with an undergraduate major —and extensive background – in a specific discipline. GRE® Subject Test scores are the perfect way for students to showcase their in-depth subject matter knowledge, which can help them stand out from other applicants. Admissions or fellowship panels often use GRE Subject Test scores to supplement undergraduate records, recommendation letters and other qualifications for graduate-level study.
For more information about the GRE® tests and how to prepare you can visit the official GRE Website at www.TakeTheGRE.com.
Also read,
Universities accepting GRE Score above 320
Get real-time alerts on exam & colleges at your fingertips with Careers360 App!
Click Here to Install or Give a missed call on 08080944727 to get app link.
Stay tuned to https://studyabroad.careers360.com/ for more news on GRE
Questions related to GRE
Showing 445 out of 445 Questions