MGSM's Global MBA offers a future-focused curriculum says, Dr Snell of Macquarie University
Careers360 spoke to Dr. Lan Snell, Associate Professor at Macquarie University and discussed the various aspects of a Global MBA program offered by the Macquarie University's Graduate School of Management (MGSM).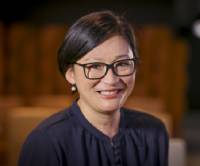 Careers360: Why global MBA? What is the duration of the course? How is it different from other global MBA programs offered across the Institute of repute?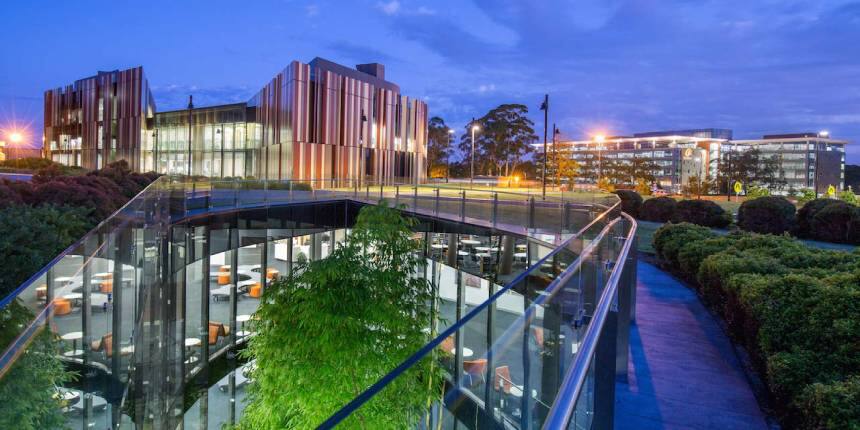 Dr. Snell: The Global MBA (Master of Business Administration) is offered by Macquarie University's Graduate School of Management (MGSM). It is a new breed MBA that offers learners with options to meet their needs as they navigate their careers through a dynamic labour market.
MGSM's Global MBA offers a future-focused curriculum, stackable model for a flexible learner experience – study what you want and when you want it, including an innovative performance track for degree admission and accessible.
The program can be completed in an accelerated full-time mode-1 year, regular full-time mode-1.5years, or in part-time mode-3years.
Careers360: What is the planned structure, curriculum and pedagogy of the Global MBA program? Will it be delivered as an online program or will have a few contact classes too?
Dr. Snell: The Global MBA is structured around six future-focused capabilities developed together with industry leaders to meet the challenges of the future of work: Strategising, Leading, Analysing, Influencing, Adapting and problem-solving. The degree is built on these six specialisations – each is made up of four courses. Together, the 24 courses form the whole degree.
The Global MBA is delivered on Coursera and requires no travel. Learners will access the degree content, complete activities and assignments and interact with their cohort through the online degree portal. Faculty will work with learners through real-time facilitated webinars and learners can collaborate in virtual teams via industry-standard tools such as Zoom and Slack.
Students will also have the opportunity to attend faculty-led face-to-face workshop through local meetups in key markets
Careers360: What are the career opportunities for students who would be pursuing the course? Will Macquarie University's India partnerships and collaborations aid in getting premium jobs or career enhancements for the students?
Dr. Snell: The Global MBA is a program for professionals who want to future-proof and accelerate their careers from wherever they are located. The Global MBA prepares people for the future of work with a spotlight on future-focused capabilities, designed to serve the rapidly growing work for coinage when its expected to automate half the activities that people are paid to do in the global economy.
The MGSM Global MBA develops future-focussed capabilities to help students lead teams, projects, or workplaces across different organisations, including large and small businesses and start-ups.
Careers360: What's in for the Indian aspirants which would motivate them to join the Global MBA program leaving aside the Indian programs?
Dr. Snell: The MGSM Global MBA is delivered by Macquarie University, a prestigious, highly-ranked and internationally accredited University online through Coursera.
The Global MBA is designed for the future-focused professional and will equip them the tools to think critically and innovatively and solve problems creatively. They will be able to connect with and work alongside internationally renowned academics, business leaders, prominent industry partners and influential alumni.
It helps students develop a global mindset and understand different business management practices. If the goal is to improve the performance of businesses competing in a rapidly changing global marketplace, a global MBA will expose student's ideas that will help them face international challenges more successfully.
Whether the student is an executive, an entrepreneur or a recent graduate, they will have the flexibility to study in their own time, at their own pace, from anywhere in the world.
Careers360: How will the program ensure global and industry exposure for its students?
Dr. Snell: The Global MBA is structured around six key future-focused capabilities, Strategising, Leading, Analysing, Influencing, Adapting and problem-solving. These specialisations integrate knowledge from key subject areas (such as marketing, accounting, finance) in an innovative and future-focused way.
Problem-solving (Capstone unit offered), applied immersion subjects– a partnership with industry where students will have to solve problems. Students will be assigned an industry coach or mentor/partner to help identify the problem and shape the solution. Students are challenged to maximise curiosity byte sting the knowledge accumulated throughout the degree through distinct phases including ideation, solution development and pitching.
Careers360: What are the eligibility criteria and the qualities that you look for in a student?
Dr. Snell: Qualities and Expectations that we look for in a student are self-directed learners, a growth mindset, ownership and responsibility, realistic, and utilize services.
Direct-entry to the Global MBA
Requirements: A bachelor degree with a minimum GPA of 5 out of 7 (Australian AQF Level 7 or recognised equivalent). Applicants who have not undertaken recognised studies taught in English (e.g.under graduate degree) are required to demonstrate proficiency in English equivalent to an IELTS of 7.0
Three (3) years of supervisory(including team/project leader)or professional experience
Applicants are required to submit an application for admission directly to Macquarie University, with these supporting materials:
Application form    

Resume, including details of supervisory or professional experience    

Details of academic qualifications including academic transcripts    

Two(2)referee reports, both being professional    

IELTS     or equivalent English language results dated within the last 2 years    

A personal statement video(maximumlength1minute) covering a brief introduction of yourself, why you are interested in the Global MBA, and your expectations of the program
Performance entry to the Global MBA
If you do not meet the direct admissions criteria you can still be accepted into the Global MBA based on your performance in at least two specialisations from the strategising, Leading, Analysing, and Influencing specialisations. You must achieve an overall grade average of 75% (with no grade less than 60% in any individual course) in at least two specialisations. Once you achieve the performance entry criteria is you will be invited to the Global MBA program.
Careers360: What is the course fee and the funding options for the Global MBA program?
Dr. Snell: The course fee for the Global MBA program is AU$33,000. Individual units are priced at AU$1,375 (both award and non-award)