MBA Video Essay - 10 Tips to remember while recording
What is common between the MBA applications for top business schools like MIT Sloan School of Management, SDA Bocconi and Kellogg School of Management? These top universities and business schools all ask for video essays as a constituent of their application requirements.
MBA video essays have changed the application process in a big way. By bringing in MBA video essays into the application process, business schools hope to glean additional multi-dimensional information about each applicant that doesn't come through traditional written essays. Compared to written essays, recommendations and scores, MBA video essays generally leave a lasting effect upon the Admissions Committee.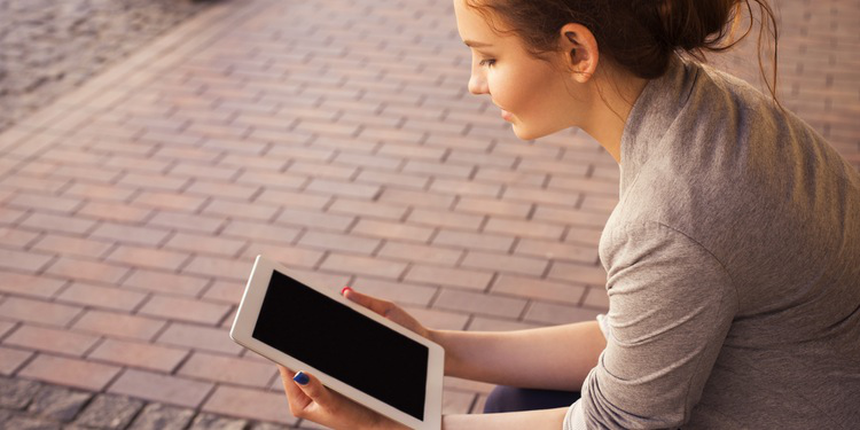 Universities usually provide a prompt which requires a video response. Some universities give candidates adequate time to frame answers and prepare for the video essay. Some universities also have portals where prospective applicants can practice some MBA video essay questions before opting for the official essay question which is then recorded and submitted automatically. 
Due to the heavy weight that the video essay holds as part of the MBA application material, it is important for candidates to know what to expect from the video essay beforehand as well as how to effectively submit an answer that will impress the Admissions Committee. 
MBA Video Essay Requirements
The MBA video essay requirements vary with the prospective business school of study. They often differ in duration, number and content of the question and of course, the mode of submission. MBA video essays (especially the ones conducted in real time) showcase the candidate's fast thinking abilities as well as his or her proficiency in oral communication. These essays also encourage candidates to talk about themselves, their interests, aspirations and their goals in a direct manner. Focusing on the three top business schools which require MBA video essays for application, the duration of the video essays or statement differs in each. the MBA video essay varies with the prospective business school of study. MIT Sloan requires the candidates to submit a video of at most 60 seconds in duration whereas Kellogg's video essay is a number of questions answered in 1 minute each. 
Not only is the duration of the MBA video essay variable, but the pattern required for each business school also differs. MIT Sloan requires a simple video introduction of the candidate (with no edits!) whereas Kellogg and SDA Bocconi require the candidates to answer a series of questions in real time. In the latter situations, although candidates may have practice questions available, they will not have the opportunity to re-do the final session.
There is only one sure shot method of acing the MBA video essay. 
Practice, record, critically evaluate and do it all over again.
MBA Video Essays – Points to be remembered
| | |
| --- | --- |
| Serial number | MBA video essay tips |
| 1 | Dress professionally |
| 2 | Focus on the question(s) |
| 3 | Work on vocabulary |
| 4 | Practice |
| 5 | Do an equipment check |
| 6 | Watch the birdie |
| 7 | Edit if possible |
| 8 | Avoid excess motions |
| 9 | Choose a noise-free time |
| 10 | Body language |
Although at times, it may be difficult to articulate one's thoughts in front of a camera, candidates should keep a few video essay tips in mind in order to successfully get their ideas across to the Admissions Committee. The MBA video essay tips that would be handy for a candidate before and while filming the video essay are listed below.
Stuck with your essays? Download MBA Application Essays Guide E-book.
MBA Video Essay Tip 1
Dress professionally: As the essay is essentially a professional video and in some cases, a 'pre-interview' interaction with the Admissions Committee, it is important to dress professionally. This means that candidates should dress in proper formal attire as would be expected at a job interview.
MBA Video Essay Tip 2
Focus on the question(s): Like any other MBA essay, a video essay will also have a prompt or direct question. It is essential to focus on the issue addressed by the prompt rather than meandering with the flow of one's thoughts. Candidates must stick to the topic of consideration without getting carried away especially in the video essays which require candidates to answer on the spot. Pay close attention to the question, formulate your thoughts calmly and answer ONLY the question being asked.
MBA Video Essay Tip 3
Work on vocabulary: One primary aspect where oral and written communication differ is in the candidate's expanse of vocabulary. Where candidates find it easier to be more flagrant with vocabulary in the written format, it is not the same in the case of spoken English. Candidates should keep their vocabulary at a professional level and choose words well. The use of colloquial words should be avoided in the MBA video essay and although a candidate is required to be formal, the frivolous use of formality in the MBA video essay should also be avoided. 
MBA Video Essay Tip 4
Practice: Sufficient practice is essential in order for a candidate to ace the MBA video essay. Candidates should practice general MBA interview questions asked by business schools beforehand. The MBA video essay is a unique opportunity to cover the aspects of the application which may have been left uncommunicated. With a little effort, candidates can utilize the video essay to their benefit and set themselves apart from other MBA applicants.
MBA Video Essay Tip 5
Do an equipment check: Candidates should familiarize themselves with their computer's video and audio applications in advance in order to make sure it is working well and avoid last-minute technical difficulties. Check the video and audio recording functions as well as internet connectivity before filming the final video.
MBA Video Essay Tip 6
Watch the birdie: While recording the video, candidates should remember to always look into the camera and not at the screen. Turn off the image from the screen during recording in order to avoid being distracted. Applicants wearing spectacles should opt to wear anti-glare glasses to avoid a glare.
MBA Video Essay Tip 7
Edit if possible: Though most universities have a strict no-edit policy for pre-recorded videos, if the possibility to edit is available then candidates should definitely make use of it to get the perfect MBA video essay for submission.
MBA Video Essay Tip 8
Avoid excess motion: The video should be conversational and dictatorial like a speech. That being said, candidates avoid excessive gesturing and movement throughout the MBA video essay. Additionally, candidates must keep in mind not to tonelessly narrate throughout the essay. Candidates should take pauses in between to lay emphasis on their words and ideas and encourage the Admissions Committee to take them as a serious aspirant.
MBA Video Essay Tip 9
Choose a noise-free time: It is essential for candidates to choose a noise-free and well-lit area at the time of recording the final MBA video essay. It is best to avoid unwanted distractions in order to ensure that the final product of the video essay is satisfactory for both the candidate and the Admissions Committee. Mobile phones and other devices should be turned off at the time of recording the essay and the background should be simple. 
MBA Video Essay Tip 10
Body language: Body language is an important aspect to pay attention to during a job interview and the same goes for an MBA video essay. Candidates should keep in mind to project positive body language at all times and sit straight throughout the video, keeping facial expressions normal. The best way to identify issues with body language is by analyzing one's own pre-recorded videos. Practice correcting errors removing nervousness and nervous ticks before sitting down for the final take. 
Stay tuned to www.studyabroad.careers360.com for more news and updates on MBA Essays
Read also:
MBA Essays: Topics from the Top 10 Business Schools 
Mad over MBA: Aiming for the Stars