Master's by Research gives an insight into PhD studies, says British Council's India Director, Alan Gemmell, OBE
A general Masters or Master's (taught programme) is very common while Masters by Research is not. British Council's India Director, Alan Gemmell, OBE, in conversation with SCareers360, explains the difference between the two. Read the full interview below.
Interview-
Alan Gemmell: Why Master's by Research? What are the positive outcomes over a simple Master's programme?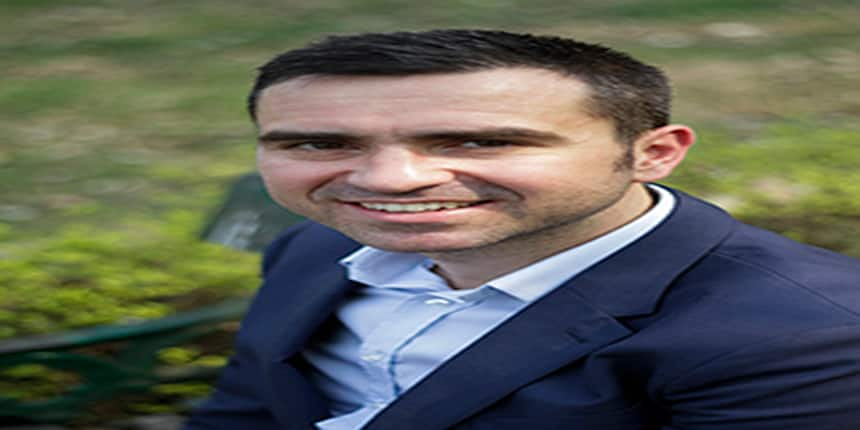 Careers360: Graduate degree programmes are professional programmes, which should include training. Most of them have a research project/semester included. Master's by Research programme (MRes), in turn, involves understanding the literature and discipline in-depth and training to become a professional of the discipline by engaging with peers, and professors. A research postgraduate degree also gives an insight into PhD studies. It gives the students a strong foundation in research and helps them to study and carry out research independently.
Alan Gemmell: What skills do you seek in applicants for MRes and what are the key needs for the programme?
Careers360: Though the admission requirements for MRes differ from institution to institution; it also depends on the subject of research. Generally, a first class Honours degree (or equivalent) is expected. Some schools look for relevant experience or project experience as well. Add to this, aspirants may be required to prepare a research proposal that entails their research aim, context and intended method to carry out the research.
The much-needed skills would be:
Academic reading: Students of MRes would need to spend a significant amount of time reading the academic material. S/he will have to use the material critically.
Writing Skills: A master's degree by research demands a high standard of writing skills. It is important to express one's viewpoint clearly and in a concise manner.
Literature Review: As a part of analysis and data collection, a student will have to read through a broad range of literature. They should showcase the skills to critically evaluate the literature
Planning: As a research student, one will need to have good planning skills as multitasking will be required at all times. Research students will need to manage the workload and meet deadlines.
Alan Gemmell: What curriculum and pedagogy are adopted for MRes Programme?
Careers360: Usually, the student has the flexibility to choose the subject of research - right from identifying the research problem to adopting the methodology, and carrying out the research, which comprises collecting data and analyzing the same. A supervisor is appointed to guide the student throughout the research.
Alan Gemmell: How is MRes different in terms of value and opportunities available after its completion?
Careers360: Master's degrees are usually taught programmes that involve completing a series of predetermined units/courses across two or four semesters and undertaking a research project/dissertation. The programmes are similar to undergraduate BA and BSc degrees with specialization. A few professionally accredited disciplines such as Law, Architecture or Education, use their own titles or abbreviations such as LLM, MArch or MEd. 
MRes, on the other hand, focus more on a student's ability to study and carry out independent research tasks and begins with a few taught aspects of the course on to a series of research assignments. Such programmes suit students who are seeking professional careers in which research ability is valuable, but a PhD degree is not mandatory. The MRes basically prepares prospective PhD students for Doctoral research.
Select scholarship opportunities for Mres:
Key Scholarships

Chevening Award

Erasmus Programme

Euraxess UK

Scotland's Saltire

The Newton Fund

Commonwealth Scholarship & Fellowship Plan

Goa Education Trust Scholarship

Charles Wallace India Trust Scholarship
Stay tuned to studyabroad.careers360.com for more articles and interviews