HONESTY MATTERS

Beware of consultants who ask you to falsify academic or financial information
Know the major guidelines to apply for visa as it is the last and most important step to make your foreign education dream come true. Small mistakes can prove expensive as many students lost their opportunities due to carelessness.

Shikha completed her Bachelor's and got admission to a Top 10 UK university on a scholarship. But when the time came to apply for a visa she realised her passport was invalid. A hurried last-minute attempt was made to apply for the passport under the "tatkal" scheme. But by the time it arrived there was insufficient time for her to apply for a visa. She eventually let go of her scholarship and admission, owing to a simple, careless error.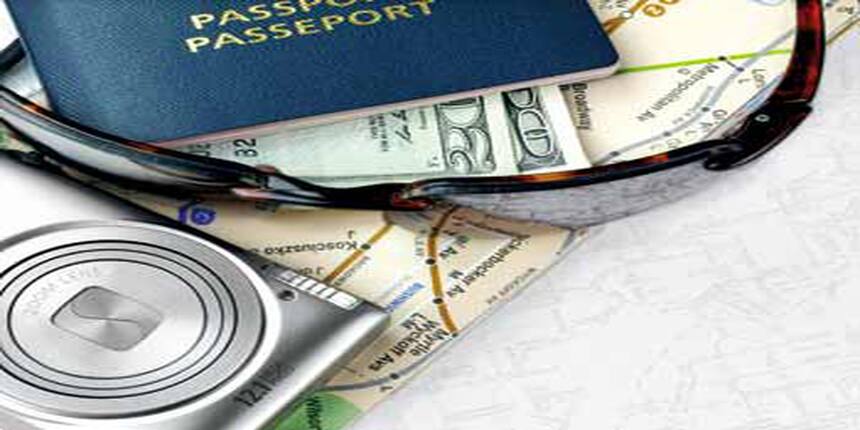 Counsellor's advice: When initiating the process of applying to international universities, it's imperative that apart from putting your applications together and taking appropriate tests, you also check your passport. It must be valid for at least six months when you apply for the visa in most countries. If you are amongst the lucky ones who started international travel when you were very young, ensure that the photo in the passport is modified to look like you and not the cute kid you were several years ago. Rajesh, a Master's student, had his visa refused because the plastic film on the first page was peeling off and that helped him learn an expensive lesson - the passport must be in pristine condition.
Student visa issues
There are many student visa issues candidates face during the process. A common myth is that students need to start planning for the visa only after results are declared and admission is made unconditional. This myth results in a large number of students scurrying around at the last minute to somehow make it work. The reality is that most countries will allow you to apply for their student visa at least three months before the course begins. Hence, it's important that at least six months before you plan to leave, start planning for your visa so that you have all your documentation in place and can apply early.


Shivani Manchanda
Director, Career Track
Visa rules change periodically. Hence, refrain from relying on your friend's advice (who went three years ago!)
Counsellor's advice: Follow Visa checklist of documents required (view box). Considering that visa rules change periodically, refrain from relying on your friend's advice (who went three years ago or even last year) as they are not likely to have kept up-to-date with the visa changes introduced recently. Instead of waiting for your friend's advice, visit the immigration and education website of the country (view box), where you intend to study and collect information about the mandatory format in which funds are to be shown and the original documents required for visa.
Visa consultants
There are several consultants who can help you. If you are intending to use one then it is vital that you check the authenticity of visa consultant and track record of the consultant either with your friends who have successfully used one. University websites and sometimes consulates also mention authorised education consultants. The track record of the education consultant is vital and don't just go by the glitzy adverts that promise the moon. If you are being asked to falsify any personal, academic or financial information, run away from that consultant.
Counsellor's advice: You are personally and legally responsible for the information you submit and can be deported or debarred from visa application if caught falsifying information. In today's information age, laziness is no excuse for ignorance. Using a trustworthy consultant can definitely make your journey smooth as he is handling admission and visa applications on a daily basis. But the selection of an ethical consultant is your responsibility.
Visa matters
In most countries the student visa is issued for a specific university and a specific programme. The student visa stamped on your passport will indicate the date of entering the foreign country (Port of Entry).
Counsellor's advice: Once you have your visa, do check it for errors. Scan and copy it for record. If due to any reason you wish to change the university, you will need to check with the Consulate to follow the correct procedure for making the modifications. Most countries will issue a multiple-entry student visa and that will allow you to enter the country multiple times during the course of your study. However, others will issue a single-entry visa and you need to get it renewed for later visits.
Port of Entry
The airport you will first land in the country of your destination acts as your port of entry. That is where you will do your customs and handle the immigration. So, if you are going to Buffalo, New York, and your flight first touches down in New York city (NYC), then NYC becomes your port of entry and you will need to clear customs and immigration from there.
Counsellor's advice: Please be ready with an original file of documents that you took for your visa and your medical reports (including chest X-ray) in case they would like to check your documents. For those of you who have travelled overseas before, it will be a breeze. The important thing is to be confident and not let jet lag make you nervous 


CHECKLIST
CHECKLIST FOR PASSPORT
Check it for validity, blank pages, current photograph, spellings and correct DOB.

Should be valid for at least six months when entering a country.

Original academic certificates

Check nearest Consulate address and time required for Visa Processing. 
DOCUMENTS FOR VISA APPLICATION
Appropriate Original Admission

Documents from University

Original Academic Certificates

(with translation if not in English)

Original Test Results

Financial Documents from approved banks on official bank stationary

Bank Loan (if appropriate)

Accommodation 

Advance Tuition Deposit Evidence (if any)

Scholarship Letter (if any)

Photographs

Visa Fees (evidence of

pre-payment if required)