Know more about a university by networking with alumni

The study abroad aspirants spend a lot of time and take much efforts to leave no stone unturned to get admission in their dream university. A lot of research and studies go into the selection of university and course, preparing SOP and reference letters, filling out the application form and submitting it and finally getting the right scholarship to complete the studies successfully. But, most of the students tend to forget one important aspect to make their studies and staying in a foreign land more fruitful and successful- talking to the alumni of the University.  The alumni of a university is the best source to get first person account of the major happenings, events, culture and practices of a university. With the advancement of technology and increasing popularity of the social media, it is not at all difficult to get in touch with the alumni of a university.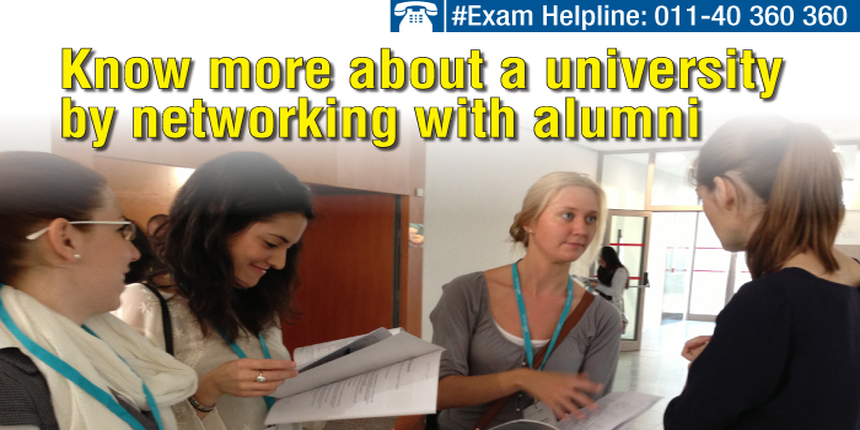 The alumni of the university will help in providing all the necessary information that a student needs to know about the university and those that are very difficult to find out from elsewhere such as the living expenses, good and affordable accommodation near the university, best restaurants, affordable shopping places, university rules, help desk services and much more.
How to contact the alumni?
Social networking sites: The first option to contact the alumni of a university is LinkedIn which has alumni groups of almost all the universities. Students can also contact the alumni on social networking sites like facebook, twitter etc. Almost all the universities have their alumni pages that keep on updating about the recent activities and happenings. Contacting the alumni through these social networking sites are easy and at the same time, it helps in building good contacts in future.
Admission offices: The students can also approach the admission office of the university. Normally in practice they do supply contact details of one or two candidates of that region. Also almost all the tier one and tier two universities have their representatives offices in almost all the countries and the student can quite comfortably approach the representative offices to get the details of alumni, who has passed out recently.
Alumni associations: The prospective students can also get in touch with the alumni association of the university or institute to get information of the past students. The contact details of the alumni association could be very easily found in the official University page.