Know How to Apply for Passport


Passport is your key to travelling outside of your home country. It is a document issued by the Government certifying the identity and nationality of the holder or you can say international form of identification. It works as a request to foreign governments to permit you to travel in their country. It is valid for 10 years when issued for the first time. One should get a passport issued before applying for the admission as once the offer letter is received from the university, filing of the visa application will have to begin immediately. Not having a passport can also jeopardize your chances of going abroad since you can't travel anywhere without it.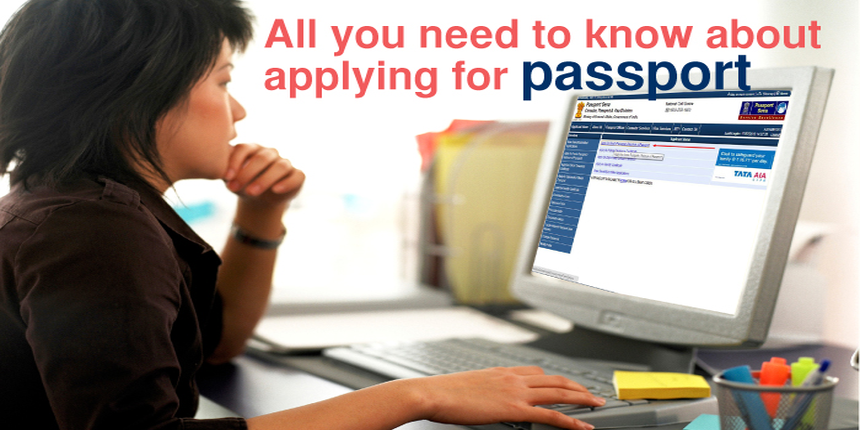 Many students have plenty of doubts about the application process for a passport. In this article, we provide details about the procedures in applying for a passport in India.
How to Apply for Passport: There are mainly six steps involved in applying for an Indian passport. They are:
Step 1
Get all documents ready for the passport application: There are a number of documents needed to apply for Indian passport. The major among them are listed below:
Proof of date of birth (birth certificate, school leaving certificate etc)

Proof of residence (any kind of bills such as electricity, phone, gas or water or electoral ID card)

Photographs
Step 2
Apply online: The candidates can apply online for the passport by filling out the form and submitting online. You must have all the documents ready with you while applying online and have a good internet connection.
Step 3:
Book an appointment: Once you fill out the application form online, you can book an appointment with the Regional Passport Office (RPO). You can book the appointment online for the next available slot. The appointment is booked to submit the form and other documents at the office.
Step 4:
Submit the hard copy of the passport application along with the supporting documents at the RPO. Each state has RPO that issues passport. Make sure that the information in the application form and the supporting documents such as the full name, date of birth, address etc are correct.
Step 5:
Address verification: The police officer from the local police station will visit you at the given address to verify your residence.
Step 6:
Wait for the issue of passport