The French Institute in India (Institut Français en Inde) is the educational, scientific and cultural department of the Embassy of France in India. Students can visit the official website -ifindia.in in order to apply for their preferred course. It facilitates academic and scientific exchange between higher institutes of learning and research, enables student mobility, promotes the French language as well as artistic and cultural dialogue. Cooperation between India and France takes place through a number of sectors: Arts & Culture, Books & Ideas, French Language & Education, Study in France programme, Academic Partnerships, Science & Technology, as well as Innovation and Multimedia.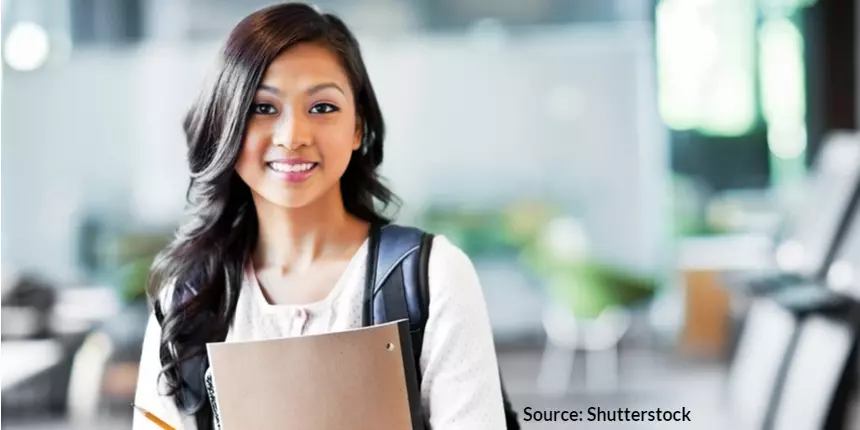 Top 10 reasons why you should study in France
CAMPUS FRANCE
Campus France, a part of the Embassy of France, is a government agency providing service to students who wish to pursue higher studies in France. It serves as an information resource for students in planning every stage of their stay in France: helping them define their study plans, choose and apply to programmes, and assist them in the visa application process. Campus France has 12 offices across India: Ahmedabad, Bengaluru, Chandigarh, Chennai, Delhi, Hyderabad, Bhopal, Jaipur, Kochi, Kolkata, Mumbai and Pune.
Top 10 reasons why you should study in France
France is a nation driven by knowledge, science and technology: a long-standing tradition of innovative thinking can be witnessed in all parts of French society. Check top 10 reasons why you should study in France.
A world-class education

A leading nation for research and innovation

Reasonably-priced state-funded education

A wide choice of academic programs, all over the country

An attractive destination for international students

Study in English in the heart of Europe

French language: an added bonus for your resume

A label that guarantees the quality of student support services

The French way of life

One of the world's top economic powers
Question: What is the current number of Indian students pursuing their education in France?
Answer: According to the last official post-COVID19 collected data, there were around 6 000 Indian students in France in the academic year 2020-2021.
Question: What are the most popular courses that are being opted by Indian students?
Answer: The typical Indian student in France is admitted in master's degree of Management studies (70%). Engineering programs come next (11%) and the remaining 19% can be found evenly spread among different majors, including Humanities, Hospitality and Tourism or STEM. 3 to 5% of Indian students are pursuing studies at doctoral level.
Question: What are the benefits of studying in France?
Answer: Learning a foreign language is always an add on in your academics. You can work for the embassies and other respected job-profiles. Check the detailed benefits mentioned below.
Excellence of Higher education and Research 32 French higher education institutions are ranked in the 2022 QS World University Rankings; 11 of them in the Top 500, 2 in the Top 50. Same trends are displayed in the latest Times Higher Education or Shanghai ARWU rankings. The French system of Higher Education is home to an Excellence in studies that spreads across all kinds of majors. Very few people know for instance that in the 2022 QS ranking by subject, 6 universities of schools in the top100 for Mathematics, for Business & Management or for Anthropology are French.
In 2021, according to the Financial Times' rankings, all Top 5 ranked masters' degrees in Finance are French.
France remains the 6th economic power in the world and is the 2nd largest economy in Europe in terms of GDP, so no wonder why it is Europe's first destination for international investments in 2020 and the country that welcomed the largest number of Erasmus+ students, including, by far within the European Union, Indian students (126 last year).
Ranked 2nd in the world for Fields Medals (Mathematics) and 4th for Nobel Prizes, France is one of the most innovative countries in the world where Research and Industry do work together and create opportunities for students who have entrepreneurial minds.

Get French prestigious degrees - There are approximately 1,600 academic programs taught 100% in English and many of those are Bachelor degree programs that international students can join right after they finish High school so French language in this case is not required to apply.
Campus France is an official branch of the French government, working in India under the Offices of the French Embassy. Campus France offices are located in 12 cities across India with 14 specialists who can give all information students may seek about the French higher education system. Students can reach them at any time for a free and official counseling session or just to get a piece of advice.

Support and Funding - In French public universities, non-European students pay less than 4,000 euros a year for a master's degree, and European students pay almost nothing.France is offering more than 10 crore rupees in scholarships to more than 500 students per year, and 75% of the cost of studies in France's elite public institutions is in fact covered by the French taxpayer. Whenever students are selected for a PhD, 86% are actually funded through a doctoral contract with a university or a laboratory where almost 50% of students have foreign citizenship.

A protective Student status in France - The "Bienvenue en France" (Welcome to France) label is granted by the French government to higher education institutions that provide special support services for international students right after they land in France.Unlike many other countries, France is home to a Social Security and Healthcare system that provides foreign students with full social coverage while studying in France. Getting a "Student" status entitles any foreign individual to get treated for any disease, just like anyone residing in France. This "Student" status and the Resident permit that comes with it, allows any international student to work 66% of a full time job, without requiring any further administrative authorization.
Students have access to a "Schengen visa" allowing them to travel across the European Union, sometimes through Exchange programs from their host university or school. Once graduated, they can also apply for a post-study visa and stay in France to start their professional activity.
Question: How can students access reliable information and counselling on studies in France?
Answer: There are many options from where students can access reliable information regarding their studies in France.
Virtual higher education fair on 11th March 2022 - Students, parents and teachers can join online at the occasion of the Choose France Tour to meet with more than 40 top French institutions. 19 management and business institutions, 11 engineering schools, 5 arts and design schools, 4 culinary and gastronomy schools and 2 public universities will be there to answer all questions.
List of participating schools:
Business and management institutions: Brest Business School, Montpellier Business School, Excelia, Grenoble Ecole de Management, Toulouse Business School, EM Strasbourg Business School, ESCP Business School, ICN Business School, Neoma, Burgundy School of Business, Rennes School of Business, Y Schools, Join a School in France, Essca, ISC Paris, ESC Clermont Business School, Kedge Business School, De Vinci Higher Education, Skema

Engineering schools: Centrale Nantes, IPSA, Unilasalle, IMT Atlantique, IMT Mines Ales, IMT Mines Albi, IMT Nord Europe, INSA Toulouse, UBFC EIPHI Graduate School, ISEP, Esigelec

Art and design schools: Speos, Isipca, Autograf, Eicar, Ecole Conte

Gastronomy and hospitality schools: Lenôtre Paris, École Ducasse, Ferrandi Paris, École Ferrières

Public universities: IAE Aix-Marseille, CY Cergy Paris Université
Date : Friday, 11th March between 4-9 PM IST
On-site regional higher education fairs - Campus France India and the French Institute in India are pleased to finally bring Indian students face-to-face with leading French institutes. This series of educational fairs, hosted in Indian institutions, will also see participation from several other educational establishments in and around the target city. Students, parents and faculty members are invited to the fairs. These regional fairs are free and open to all, even if not enrolled in the host university.
Regional Choose France Tour 2022:
Coimbatore – Saturday, 19th March: Kumaraguru College of Technology

Kolkata – Wednesday, 23rd March: Techno India University, Salt Lake Sector

Ahmedabad – Saturday, 2nd April: Ahmedabad University
Question: What is the covid situation regarding students in France?
Answer: The sanitary situation in France is going much better and restrictions related to covid are less and less important. "France has done everything to enable Indian students to travel to France and join their institutions safely for the start of the academic year", French Ambassador Emmanuel Lenain said.
"On the health front, everything is in place to ensure that students can safely enjoy their academic programme as well as social and cultural activities. Indian students who are not fully vaccinated with EU-approved vaccines are offered vaccination as soon as possible after arrival. They also receive a vaccine pass, which enables them to access public venues, including cinemas and concert halls, and travel across Europe. Moreover, the French public healthcare system, unlike many other countries, provides full healthcare coverage to foreign students during their stay in France."
As of 3rd March 2022, France has put India on the list of "green" countries, which means that fully vaccinated students can enter France with no restrictions. Travelers not fully vaccinated need only a pre-departure negative test.