IELTS 2020 - British Council of India, via a twitter notification, has announced that the IELTS test (listening, reading, writing and speaking) scheduled on March 21, 2020 has been cancelled in view of the evolving COVID1-19 situation. Candidates who have registered with British Council for the test will be contacted by the council's Customer Service team via email informing them of the latest decision. The computer-delivered test scheduled on March 22 also has been cancelled. In case of any query candidates can write to ExamsCustomerCare@britishcouncil.org.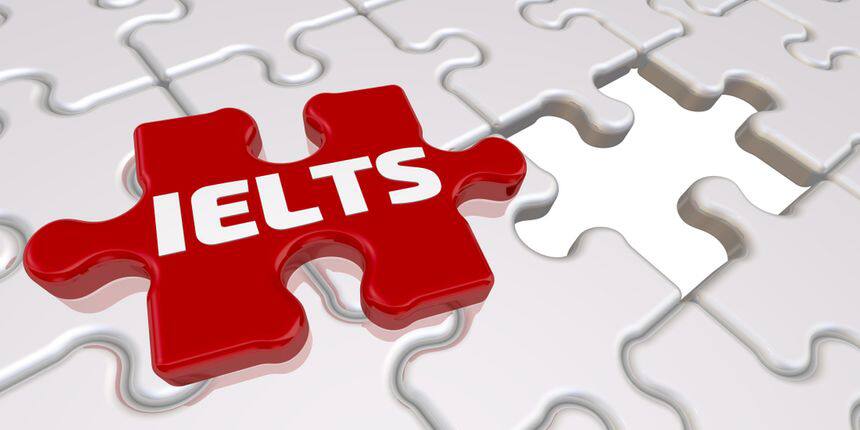 IELTS is the English test conducted by British Council, IDP-IELTS Australia and Cambridge English Language Assessment to evaluate a candidate's proficiency level in the English language. IELTS 2020 measures a candidate's English language command in four different skill sets, namely Listening, Reading, Writing and Speaking. IELTS is the test that is used for admissions purposes to pursue higher education or to work in countries like the USA, UK, Ireland, Canada, Australia, New Zealand etc. IELTS 2020 scores are accepted by more than 10,000 organisations in 140 countries worldwide, including schools, universities, Government departments, employers, immigration authorities and other professional bodies. More than 3 million candidates sit for the test in various test centres in 140 countries. IELTS (International English Language Testing System) is held on multiple dates across multiple centres at a candidate's convenience. To know what is IELTS, its importance, types of tests, eligibility, dates, registration process, syllabus, preparation, exam pattern, result and score evaluation, read the article below.
Latest: IELTS 2020 test (listening, reading, writing and speaking) scheduled on March 21 has been cancelled in view of coronavirus scare.
What is IELTS?
IELTS, the International English Language Testing System is a widely used English language test to evaluate an individual's English skills in reading, writing, listening and speaking . Developed by experts in English language assessment, IELTS scores are used to guage how an individual will use English to study, work and live in an English speaking environment. The test can be taken at at any of the many official test centres across the world. As many as 10,000 organizations in 140 countries and more use IELTS to gauge the English skills of an individual for admission or work purposes.
Type of IELTS Tests
| | |
| --- | --- |
| Test Details | Purpose |
| IELTS Academic | for individuals who wish to study at either undergraduate or postgraduate level, or want to work in a professional organisation in an English speaking country |
| IELTS General Training | Study at below degree level, work or undertake work-related training, and for emigration purpose. |
Which IELTS 2020 Test to take?
IELTS for UK: Candidates must appear for 'IELTS for UKVI'.
IELTS for Canada: Preferably the IELTS General but this depends upon the specifications by the organization applying to.
Other Countries: IELTS Academic/ Genral as specified by the authorities
Who conducts IELTS:
British Council
IDP: IELTS Australia
University of Cambridge ESOL Examinations (Cambridge ESOL)
IELTS 2020 - Highlights
Exam Name
International English Language Testing System (IELTS)
Commonly known as
IELTS
Exam Level
undergrduate/ post graduate and above
Purpose
for higher education or employment
Conducting Bodies of IELTS 2020
British Council, IDP: IELTS Australia and the University of Cambridge ESOL Examinations (Cambridge ESOL).
Number of IELTS test centres
140 plus
IELTS 2020 Official Websites
idp.com/global/ielts
takeielts.britishcouncil.org
cambridgeenglish.org/exams-and-tests
Number of test takers
3 million plus
Total organizations accepting IELTS 2020 scores
10,000 plus
Validity of IELTS scores
2 years

To know all about IELTS, watch the video below:
British Council has already announced the test dates of IELTS (International English Language Testing System) 2020 as has IDP. Candidates may note that generally British Council conducts IELTS tests on Thursdays or Saturdays. The IELTS 2020 Academic version is available on all the test dates. IELTS General Training version is available for around 24 days in a year. Aspirants can choose IELTS dates while registering for the test. In this article, candidates will get to know how to select the IELTS test dates 2020. The results will be available to view online for 28 days from the test date, however that should not be used as an official confirmation of IELTS 2020 exam performance. IELTS 2020 test centre provides a link to the results. The IELTS 2020 results will be declared 13 days after the respective exam dates.
How to know the IELTS 2020 Exam Dates:
Visit the official IELTS website

Click 'How do I register', then click 'Book a test'

Click enquiry to locate your test location

Select IELTS Test 2020, then select the country

You can select your city/ town

The next page will display all IELTS test dates 2020

If satisfied with the date, click 'Apply' next to it.
There is no specific eligibility criteria for IELTS 2020. The test is open to any individual who wants to pursue higher studies abroad or is seeking an employment opportunity in any one of the English speaking countries that require language proficiency. IELTS 2020 scores are accepted by many universities or institutions across the world. Candidates are advised to first check the IELTS eligibility criteria specified by the institution or organisation applying to before deciding which test to appear for.
Candidates can apply for the IELTS 2020 registration all round the year. Depending on the test centre, it is held for a maximum of four times per month. The IELTS 2020 test can be re-taken for an unlimited number of times after registering and paying separately for each test. One can book his/her IELTS test online in most countries.

Steps to register for IELTS:
Check the available IELTS 2020 exam dates
Choose a test location from one of 500 IELTS test centres around the world
Register for the test and pay the fee after entering details.
The detailed IELTS application form 2020 process is:
Go to the IELTS official websites.

Select the name of the country/territory and click on 'Continue'

Choose month, date, and module/format (Academic/General Training) as per your preference

After checking availability of the test date, click on the tab 'Apply'

Read and accept the Terms and Conditions

Fill in the personal and academic credentials to register for IELTS 2020

Choose payments mode: debit card, credit card or demand draft and pay the registration fee

Finally, select up to five universities of your choice to send the IELTS test scores.


Application Fee- The IELTS registration fee fdepends upon the test taken. Payment of the application fee of IELTS can be done online using Net Banking, eWallets or Card (Visa, Visa Electron, Master Card), and Demand Draft.
IELTS Registration Fees
| | |
| --- | --- |
| Test type | Fee in INR |
| IELTS Academic and General Training - paper-based test (for dates until March 31, 2020) | Rs. 13,250 |
| IELTS Academic and General Training - paper-based test (for dates from April, 2020) | Rs. 13,250 |
| IELTS Academic and General Training - computer-delivered test | Rs. 13,250 |
| IELTS for UK Visas and Immigration (Academic and General Training)* | Rs. 18,500 |
| IELTS Life Skills (A1 and B1)** | Rs. 13,850 |
*From April 7, 2020, the fee for IELTS for UK Visa and Immigration (Academic / General training) will be INR 15,050.
**From April 7, 2020, the fee for IELTS Life Skills (A1 and B1) will be INR 10,950.
The syllabus differs for IELTS Academic and IELTS General tests. Both have four mandatory sections - listening, reading, writing and speaking. While the syllabus for Listening and Speaking is the same for both the tests, it differs for Reading and Writing components. IELTS 2020 exam is designed to gauge the use of English language in the daily lives of the test takers; be it work, play or study. The results of IELTS 2020 are scored on a unique 9-band scale.
Since the purpose of the two IELTS tests are different, candidates must be cautious while registering for IELTS test 2020. Selection of the IELTS 2020 test must be on the basis of the eligibility requirements of the institution or organization they wish to apply to.
The test is conducted both in both in Paper-based mode (offline) and Computer-based mode (online). It is to be noted that the IELTS computer based test is more frequently conducted when compared to the offline one. The IELTS 2020 test duration is 2 hours 45 minutes. While Listening, Reading and Writing sections are conducted back-to-back, the speaking test may be scheduled on the same day or within seven days before or after the IELTS exam dates. While it is mandatory for every student to take similar Listening and Speaking modules, it may be noted that the Reading and Writing modules will differ for the two test formats - IELTS Academic and IELTS General Training.
The IELTS 20202 speaking test is a one-on-one test to assess candidates' English fluency, coherence, pronunciation, and grammatical accuracy. The responses are recorded by the examiner for analysis and scoring purpose. The test involves putting the candidate through a real-life conversation with the examiner to evaluate their English conversation skills.
IELTS 2020 Test Pattern
| | | |
| --- | --- | --- |
| IELTS Test Component | Duration | Brief Description |
| Listening | 30 minutes | 4 sections, 40 items |
| Reading | 60 minutes | 3 sections, 40 items |
| Writing | 60 minutes | 2 tasks |
| Speaking | 11–14 minutes | One-on-one conversation divided into three parts |
Which Institutes and Organisations accept IELT Scores?
Candidates can use the IELTS 2020 scores to apply to over 10,000 organisations and institutions across the globe. The IELTS 2020 test scores are used by the educational institutions, international employers, and government bodies to evaluate the English language proficiency levels of the applicants. Since different bodies might require different IELTS bands (0–9), it is seen that universities ask for IELTS Academic scores while government organisations require IELTS General Training scores.
How to check country-wise organisation and institution for IELTS 2020 Exam?
Visit the IELTS test official website.

Click ' About the test'

Click 'Who accepts IELTS scores?'

If you have any particular institute/ organisation in mind, enter the name else Click 'Advanced options'.

Select from options as per your preference.

Enter the location, city/ state and click 'Search IELTS organisations'

The next page displays the list of organisations/ institutes that accept the IELTS test scores.
To check country-wise organisation and institution which accept IELTS: Click here
The advantage with IELTS 2020 preparation is that it can be incorporated into the daily routine. IELTS preparation can be done while reading a favourite book, chatting with friends or even watching television! This English language proficiency exam tests candidates' overall language skills hence it is advisable to put in practice towards the same. This means getting to be comfortable in its useage in day to day life. It is good practice to religiously solve as many as IELTS test papers as possible; analyse the mistakes each time, rectify them, and move on.
Candidates who appear for the test can check their IELTS 2020 result 13 days after taking the test. There is no concept of qualifying or failing in the IELTS test and the test scores are calculated on a 9-band scale. Each educational institution and organisation decides its own cutoff band of IELTS result to meet their academic and professional requirements. The table below elucidates each IELTS band score for a better understanding.
IELTS 2020 Band Scores
| | | |
| --- | --- | --- |
| IELTS Band Score | Level | Meaning |
| Band 9 | Expert user | Fully operational command of the language: appropriate, accurate and fluent with complete understanding |
| Band 8 | Very good user | Fully operational command of the language with only occasional unsystematic inaccuracies and inappropriacies. Misunderstandings may occur in unfamiliar situations. Handles complex detailed argumentation well. |
| Band 7 | Good user | Operational command of the language, though with occasional inaccuracies, inappropriacies and misunderstandings in some situations. Generally handles complex language well and understands the detailed reasoning |
| Band 6 | Competent user | Generally effective command of the language despite some inaccuracies, inappropriacies and misunderstandings. Can use and understand fairly complex language, particularly in familiar situations |
| Band 5 | Modest user | Partial command of the language, coping with overall meaning in most situations, though is likely to make many mistakes. Should be able to handle basic communication in own field |
| Band 4 | Limited user | Basic competence is limited to familiar situations. Has frequent problems in understanding and expression. Is not able to use complex language. |
| Band 3 | Extremely limited user | Conveys and understands only general meaning in very familiar situations. Frequent breakdowns in communication occur. |
| Band 2 | Intermittent user | No real communication is possible except for the most basic information using isolated words or short formulae in familiar situations and to meet immediate needs. Has great difficulty in understanding spoken and written English |
| Band 1 | Non-user | Essentially has no ability to use the language beyond possibly a few isolated words. |
| Band 0 | Did not attempt IELTS | No assessable information provided. |
Every candidate receives one copy of their Test Report Form. Up to five copies of TRF of IELTS 2020 is posted to the relevant institution(s) that a candidate lists during registration. Candidates can also request for additional TRFs beyond the five. This can be obtained from the Test Centre which issues the TRF. In case, a candidate wishes to opt for a re-evaluation of the IELTS result 2020, he/she must apply for an enquiry at the test centre within six weeks of the exam date. The enquiry fee is fully refunded, only if the band score changes.
The validity of the IELTS scores is two years from the result date. However, the acceptance of the IELTS 2020 score depends much on the IELTS selection procedure of the respective institute/university the candidate is applying to.
Also Read:
Know minimum IELTS score required for top B-Schools
Questions related to IELTS
Showing 430 out of 430 Questions